Football Expert & Columnist
Bayern Munich v Manchester United: Graeme Souness says David Moyes needs luck
Graeme Souness says Man Utd will need a lot of fortune against a Bayern side that will come after them.
Last Updated: 09/04/14 6:34am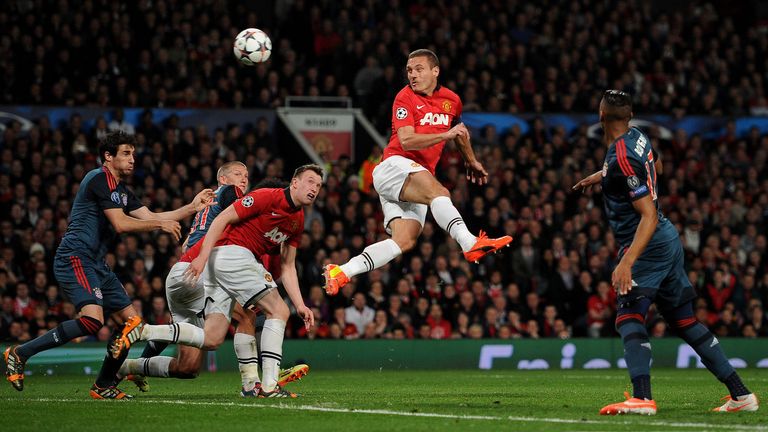 In the first leg, Bayern Munich had all of the ball and Manchester United were playing counter-attacking football for the whole night. At Old Trafford that's not normal.
I have friends who support Man United and after the game they were saying it was a really good result and they had played really well, which is a reflection on the season really.
It's quite easy to play when you're penned back like that with your back four sitting on the 18-yard line and the midfield not too far away from them. It's very hard to break that down.
You can put a session on in training where you put a back four and two midfield players against 10 outfield players and it's very hard to get a shot away or score a goal, so I wasn't surprised they dug a result out.
I think it will be exactly the same in the Allianz Arena with the Premier League team having to do lots of defending and hoping to score something from a set piece or on the break.
They were spirited in the first game, but for them to go through they are going to have to enjoy a great deal of luck on the evening because I think they will spend a lot of time without the ball again.
Assuming Dante returns to the side then he will strengthen Bayern in defence and it's important he comes back in. They will certainly miss the suspended Bastian Schweinsteiger in midfield - a player I really like - but they have a strong group and lots of cover in that area.
I was in Munich just over a year ago when Arsenal went there and won 2-0 and they caught them on the hop early on. Bayern started slowly and went 1-0 down to an Olivier Giroud goal in the first few minutes and weren't sure what to do; they didn't know whether to go after them or sit there and defend their advantage.
They were too slow at getting into the game and before the match got going they were a goal down and it ended up being a nervous night for them. They only went through on away goals.
They were stuck between two stools that night, but I don't see that happening again. I expect them to come out and try to win the game because they'll be aware of the resilience of English teams. They will throw the kitchen sink at Manchester United and not rely on going through with a 0-0 draw, given what happened to them against Arsenal.
I expect them to come after Man United, who obviously have some good players - but Bayern have some great players. You'd have to say the legs have gone on Man United's great players nowadays.
David Moyes will need to have a lucky evening if they are to go through in this tie.