Manchester United lacked dignity in David Moyes sacking, says Chris Kamara
Chris Kamara says Man Utd have lacked dignity in their handling of David Moyes' departure.
Last Updated: 22/04/14 12:16pm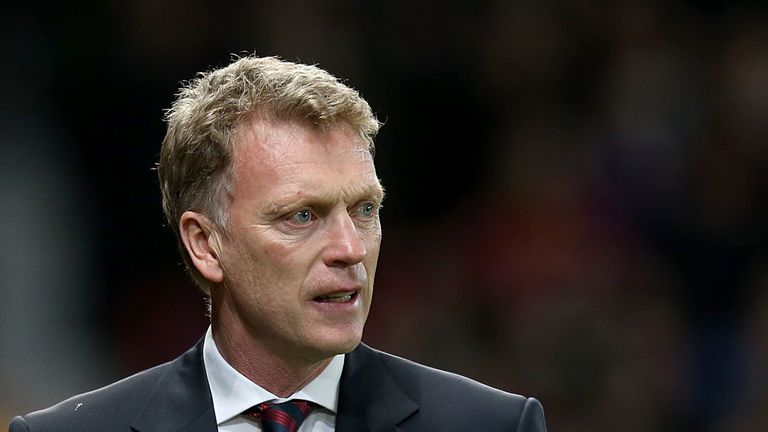 Everybody knows that football managers get the sack; it's part and parcel of it all if the results aren't good enough. David Moyes didn't do a good job and he knows that.
But you've got to do things with dignity.
The first we heard about it should have been on Tuesday morning when the club made an official announcement, but the rumour mill on Monday was just ridiculous.
There was 12 hours of rumours and that's what made the club come out on Tuesday morning and announce it because they were starting to look a bit stupid.
Have they lacked class? Of course they have. Everyone should have woken up to the news on Tuesday, but to have him and his family and everyone else speculating about it since Monday afternoon with the club saying 'no comment' isn't fair.
There'll be two sides to it because they'll say it isn't fair the way the results have gone over the last couple of weeks but this is Manchester United we're talking about - a club where the previous manager fought so hard to give it integrity and a bit of a class.
All of a sudden in a space of a few months all of that has changed. All the stuff that has come out of the club since the season started doesn't ring of the Manchester United of old.
Under Sir Alex Ferguson the club has done everything right for all these years. He showed them how things work, he showed them that leaks don't come out of the football club and he showed them that the club had pride and dignity. People may say Moyes didn't offer them that on the pitch, but he tried.
It just think it was a bit shoddy the way it was handled. It's like the empire was built and all of a sudden somebody is dismantling it piece by piece; not just Moyes on the pitch but people off the pitch as well.
Situation
Players never take responsibility for a situation like this.
I've been a player myself and you don't feel responsible; you feel a certain guilt for your performances when you've not played well, but it's harder for players to accept responsibility when they can turn around and say they won the league last season by 11 points.
One or two of them will know they've not performed but sometimes it's hard to perform under pressure and, when the doom and gloom sets in, like it did for Manchester United a lot this season, it's hard to rise above it and that proved the case.
So it was inevitable with the way things were going that Moyes would pay the price. The scenario is, if you're the manager of Barcelona, or Real Madrid, or even Chelsea you would have been out already with his record.
Those clubs demand success and Manchester United have had it for so long. The fact that they stood by Ferguson for so long and gave him a chance at the beginning doesn't mean that they have to stand by a new manager in the same way. United are like any of those other big clubs, if the first man they bring in can't do it, they'll bring in the next one to restore their faith.
For now at least, that man is Ryan Giggs - and he is going to have to ask a lot of questions.
Is he just doing this interim role to pave the way for the next manager? Will he be kicked out the football club if a new manager comes in? Is he part of the next set-up? Is he taking this job with a view of holding on to it?
The problem he's got is that there are only four games left. Even if he wins all four of them - Norwich, Sunderland, Hull, Southampton - does that prove he can do the job on a long-term basis? He's in a no win situation as far as that's concerned.
As for David Moyes, he'll be back, there's no doubt about that.
He would have known the consequences when he took the job; if he did well he'd have been the messiah, but if it didn't go well he'd get the sack and that's what has happened.
Sometimes a football club is the wrong fit. I don't think there's a manager alive that hasn't had a blip somewhere. It just happens to be that he's had a blip at one of the biggest clubs in the world and the publicity for it is astronomical.
It's his first blip because he's been a success everywhere he's gone. This just wasn't to be.