Liverpool striker Luis Suarez is stand out player this season
And his title hopes aren't necessarily over
Last Updated: 01/05/14 2:37pm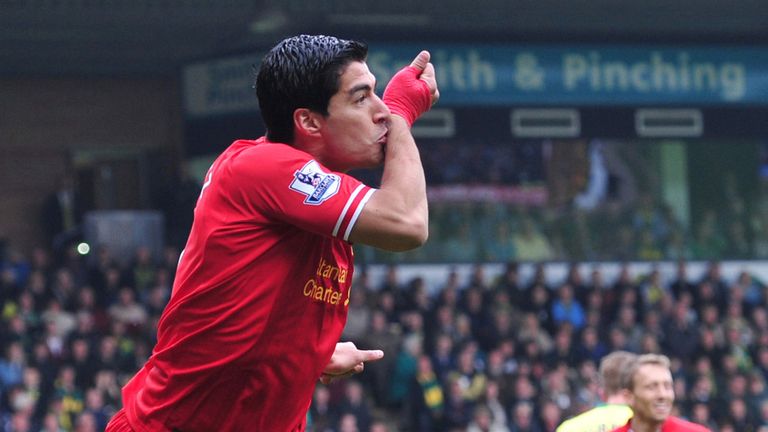 Luis Suarez rightly picked up the PFA Player of the Season Award on Sunday night – he's certainly been the best player this year.
He's gone from villain to hero in the last 12 months and come so far in that short space of time. The award couldn't have gone to a better person, in terms of how he's transformed himself. 
His 30 goals in 31 games is an amazing record as well. Just imagine how many goals he'd have if he hadn't been banned for those first few games! 
However, Chelsea showed at Anfield that he can be shackled and I'm sure Roy Hodgson will have been watching that game and thinking about how he lines up tactically against Uruguay to keep Suarez quiet. That would have been good for him to see. 
Chelsea nullified Liverpool and capitalised on their errors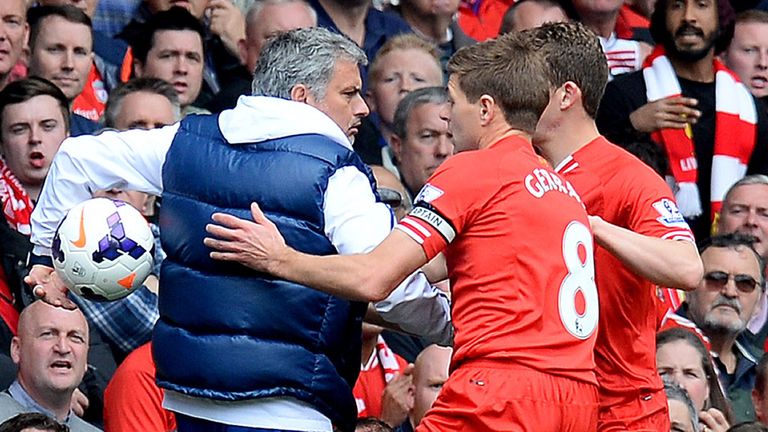 Liverpool have been absolutely flying this season, so how do you nullify them? How do you stop them? They were the questions for Jose Mourinho ahead of kick-off. Well, from the start there wasn't the fluency from Liverpool we've seen before. They usually start like a house on fire at Anfield but tactics-wise Mourinho nullified them – and he's a master of that. 
Part of the tactics is to capitalise on the opposition's mistakes and that's exactly what they did. When you make a slip sometimes you get away with it but you could sense that was a day when mistakes would be punished and that's how it turned out to be. 
Unfortunately for Steven Gerrard, it was him who slipped for the first goal. It happens. How many games has he won for them this season? You can allow him that mistake. And it's not over yet. When Liverpool sped to the top last week I said in this article there will still be more twists and turns - and I reckon there are still more to come. It's not cut and dried – although it is in Man City's hands…
Giggs could put his name in the frame at Man Utd if he wins four out of four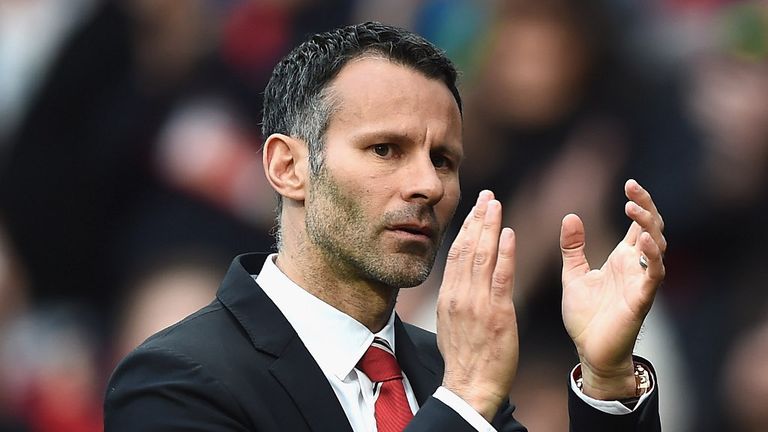 For the rest of Ryan Giggs' life, whatever happens, he'll be able to say 'I managed the club I loved. I played for them, won umpteen medals and then got the opportunity, at the Theatre of Dreams, and won my first game in charge'.
 
The penalty got United off to a fantastic start – although Steven Whittaker should have been sent off for denying a goal-scoring opportunity, according to the law – and from then on the pressure was gone. All the David Moyes days were left in the past and the team became free and able to enjoy themselves. Giggs made some big changes, such as leaving Juan Mata out, but Mata didn't sulk, came on, scored two goals and that's the type of response Moyes didn't get when he was manager at times.
 
I know there's talk that Luis van Gaal has got the job but Giggs might just give them a poser if he wins all four of his games in charge between now and the end of the season. Ryan can give them breathing space if they don't want to make a quick choice - and we all deserve an opportunity.
When I took over at Bradford there was no guarantee I'd get the job. I was given it as caretaker when Lennie Lawrence was sacked but fortunately we did well and I got the job full-time. The problem Ryan's got is he's only got four games to deal with. But if he wins four out of four he's got a real good chance. 
And didn't it just look right on Saturday, with Paul Scholes, Phil Neville and Nicky Butt on the bench alongside Ryan Giggs? It looked like the Man United we've come to know – the only one missing was Sir Alex. 
Sunderland have given themselves a lifeline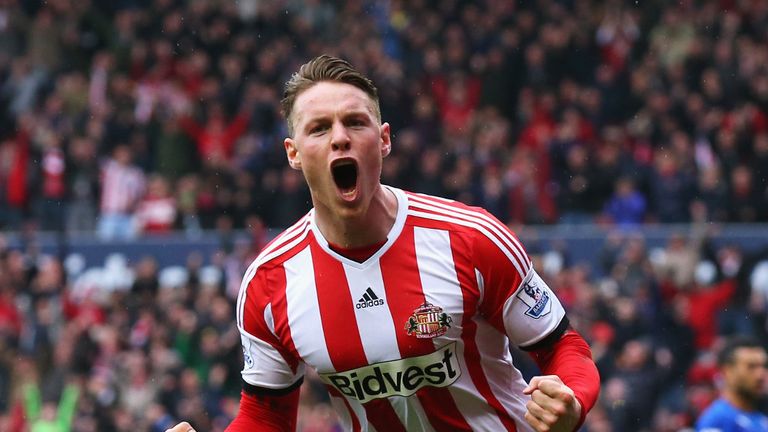 What an absolutely brilliant win for Sunderland their 4-0 success over Cardiff was. Well done to Gus and his boys. It's not an easy game against Cardiff, who were desperate for a result themselves, and there would have been a lot of nerves beforehand in the Sunderland team.
I also want to say well done to Phil Dowd – who NEARLY got the penalty decision right. After Connor Wickham had been pulled back by Juan Cala and there was no advantage he brought play back for the foul and I was happy with that, because he awarded the foul without Wickham needing to go down. That was something we talked about when Bacary Sagna caught Matt Jarvis a couple of weeks ago. 
BUT – you have to bring the play back to where the foul STARTED. And it started outside the box. It was correct to send him off because he denied a goal-scoring opportunity and he was right to play on and then bring it back for the foul, without Wickham going down. But it should have been a free-kick.  
Fulham have work to do – while there doesn't seem to be a way back for Cardiff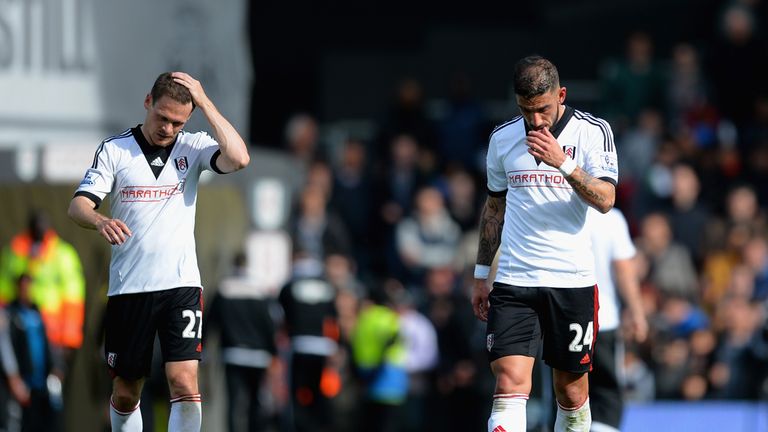 It was a massive hammer blow for Fulham to concede those two goals against Hull and only come away with a draw after leading 2-0. They got away with a penalty decision early on when Shane Long was fouled inside the box and you think it's their day when they go 2-0 up. But, as we showed on Goals on Sunday, you've got to be on the button, pick up people, get tight and make sure you don't lose your man.
Their sloppiness has cost them. The defence didn't follow the ball in for the first goal and for the second one, you know what Long is about, you know he wants to score goals, you've got to pick him up. You're desperate to survive in the Premier League – yet you allow a striker to run around the back of the defence and have a chance to score, which he duly did. 
It's not over for Fulham, though. They have two games against two teams that are safe in Stoke and Palace so they have a great chance.  But I can't see a way back for Cardiff now. I think they've realised their fate and it will be very difficult for them now. Their defeat to Sunderland – who have given themselves a lifeline – was one they couldn't afford to lose. However, should they go down, it's too tight to call who might be relegated with them.