Interview: Louis Saha discusses new business venture and backs Ryan Giggs as Manchester United manager
Louis Saha spent five seasons at Manchester United in a career that spanned five different Premier League clubs before retiring last year. Now pursuing a new career as an agent, the Frenchman is tipping Ryan Giggs to restore the old traditions of success to Old Trafford...
Last Updated: 02/05/14 12:43pm
"Of all the centre-forwards we employed, when you talk about their talents - two-footed, good in the air, spring, speed, power - Saha would be one of the best. He posed a perpetual threat."
It's not the first time Louis Saha has been made aware of Sir Alex Ferguson's comments about him in the former Manchester United manager's recent autobiography. And yet, he still seems taken aback. "It's a very strong comment, especially from him. He had so many good strikers and so many players who were scoring goals for him week in week out so to have a manager of his size saying something like this is a great compliment.
"He was my neighbour for many years and at the same time he was always very fair and very honest. It was the sort of relationship that I'd wish for any player to have with their manager because you learn so much from it. He is not afraid to talk and not afraid to say the truth. As a young player, an old player or even a retired player, you can learn from people like this."
Saha lived just 50 yards down the road from Ferguson and their relationship is closer than some might imagine. Unfortunately, the player's impact after signing in a £12million deal from Fulham was often restricted by injury. "It was agony for us," claimed Ferguson in his book. Saha even took to texting his manager to apologise for his regular fitness problems.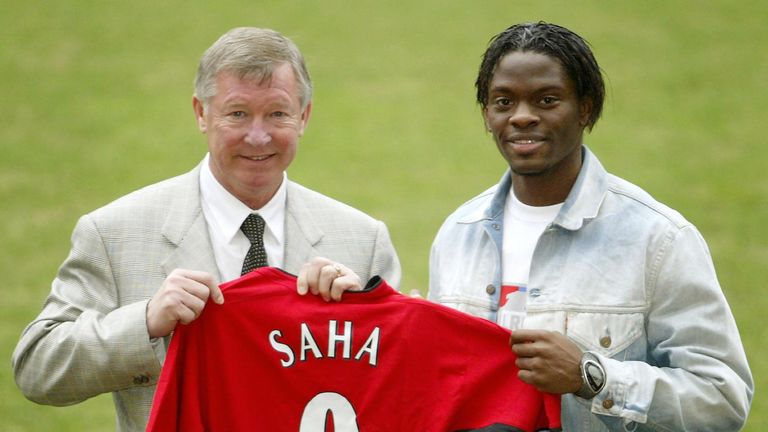 "I had that passion and I wanted to prove a point," he tells Sky Sports. "Obviously when I was injured I couldn't do that and I felt like I was letting him down as he'd trusted me. Those things were just a simple gesture because I wanted to prove that I was here to fight for the club. He never took it the wrong way and always tried to support me.  That's what makes him a great man.
"This is definitely the kind of treatment I want to give to young players and experienced players too. Sometimes you might consider yourself invincible but you don't realise that next year something could happen. I want to be here to make sure players can learn from the experience of others. That will be my target as a member of Axis 10."
New agency
Axis 10 is the new agency Saha has formed to try and help players to avoid some of the pitfalls that befell him in his own playing days. "Two years ago I wrote a book," he explains. "I wanted to set guidelines for young players through my experience and my ideas. Now I have something concrete by using the experience of businessmen to offer help and support daily. It's a very exciting project. I'm excited because there are so many things to be done.
"I want to be able to secure their wealth and provide the insurance because I've been a player and I've been injured. So I've had the threat of losing everything I love. It can be a difficult situation when you have a lot of money and then one day you wake up and you don't have it but you still have the invoices. You have to be careful and I will be here to make them aware of that."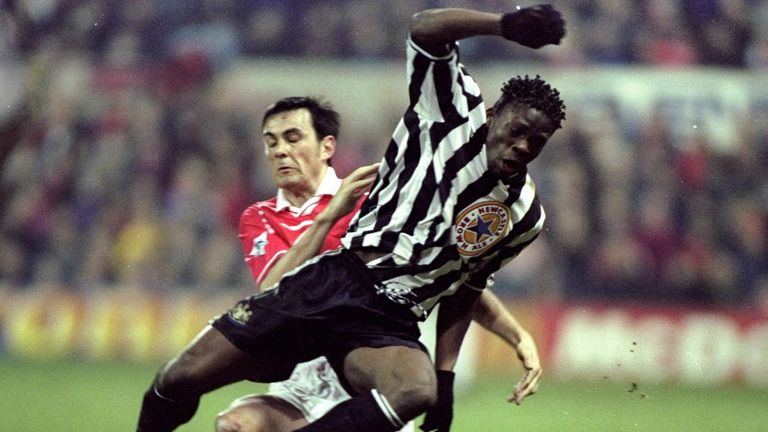 Saha enjoyed a fine career in England, winning two Premier League titles with United and making five appearances as part of the 2008 Champions League winning squad. In total, he went on to score nearly 150 goals in English football with five different clubs. But he still recalls the culture shock he experienced as a 20-year-old arriving on loan at Newcastle – an inspiration for his new project.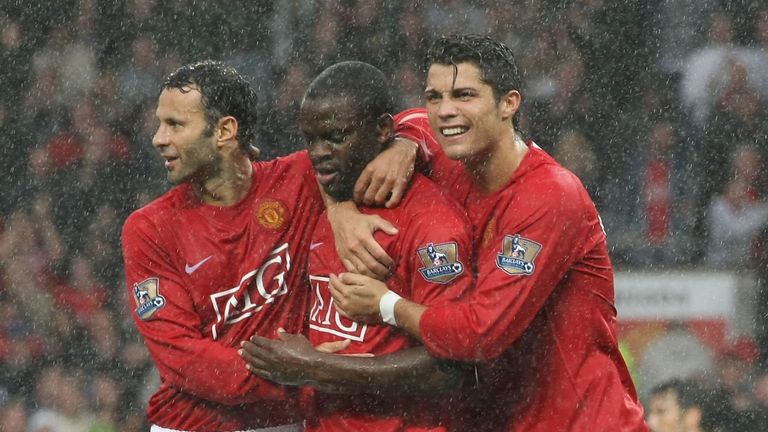 "I was in France and doing OK," he adds. "It was about 12 or 13 years ago and I had the chance to play in the Premier League. I had to move to England but I realised I wasn't a specialist in the laws of England. I didn't know much and it made communications very hard. Mistakes were made and from that experience I learned that you have to have a proper company able to provide services like this."
This transition from footballer to businessman would seem to preclude a career in coaching, but Saha is not ruling it out. "Hopefully I will have the opportunity one day. This project is going to give me some challenges but after taking my badges I will make that decision." He doesn't have to look too far for inspiration given recent events at Old Trafford.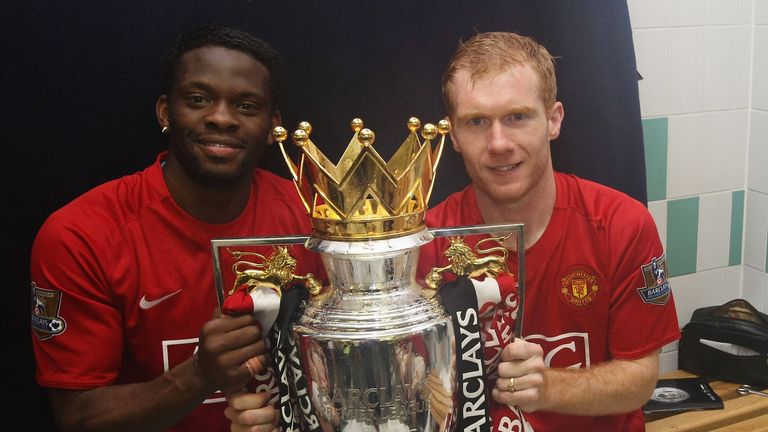 Saha spent five seasons playing alongside Ryan Giggs at Manchester United so you could forgive him if the sight of a former team-mate taking charge at Carrington alongside the likes of Paul Scholes, Nicky Butt and Phil Neville would come as something of a shock. But the 35-year-old sees it rather differently.
When you are player who plays for a club until you are 40 years old, you are definitely compatible with that team. They are legends with experience of playing in the biggest competitions in the world.
Saha on Giggs and Scholes
"It does not surprise me because they have been very committed to one club," says Saha. "When you are a player who plays for a club until you are 40 years old, you are definitely compatible with that team. They are legends with experience of playing in the biggest competitions in the world. So there are many things that have led to them being in that position right now."
Mood change
He adds: "They need to try to change the mood and take the confidence from the last performance. I think he did bring something different – something that they seemed to enjoy. It was a bit more offensive. I don't know if that was just up to him but it was a great performance. It's all about consistency in this business though and you need to show week in week out that you are able to make the right choices. That's the next step for him."
And the next step for United is to restore the culture that made the club so successful. "Over the years they always had players able to counter-attack. Players like Giggsy himself always helped in those situations. They are still a great set of players, there's no doubt about it, but they need to improve in some areas and I do think that next summer's transfer market will be very important for them."
Louis Saha was speaking at the Soccerex Global Convention 'Kick Off' Press Conference at the Etihad Stadium.
The Soccerex Global Convention takes place from the 6th-10th September in Manchester - for more information go to www.soccerex.com