Manchester United players under threat of missing World Cup squad
Will Man Utd's league form stop their players going to the World Cup? The Supplement panel discuss.
Last Updated: 11/05/14 1:26pm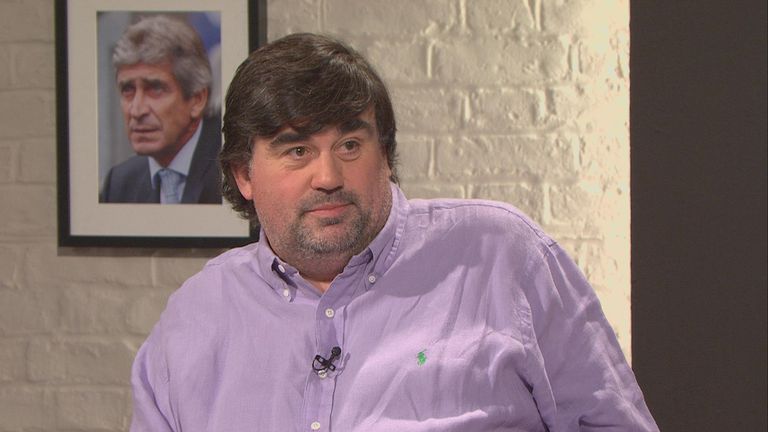 The England manager will name his 23-man squad on May 12 and earlier this week insisted that United's poor form this season could result in their players not being selected.
"Manchester United are one of the few teams that have had a lot of English players," said Hodgson, "but football players have to accept unfortunately their England careers are tied up with their club careers. If it's not going well in their clubs, and it's not going well for them in their clubs, and other players are doing extremely well in their clubs, it does put your position as a national team player under some sort of threat."
Daily Mail journalist Martin Samuel told The Supplement that Hodgson has so few defensive options, Smalling and Jones have to be in this summer's squad.
"We had lunch with Roy and he said: 'Look fellas, I haven't really got the biggest pool to choose from,'" Samuel explained.
"There are certain situations where there's a necessity; he wasn't naming names but you can look at certain positions and think well, we've got two players who can play that and you pick those two and after that it's much of a muchness.
"Smalling and Jones would fit into that category if we were in the era where you had John Terry available and Jamie Carragher available and Rio Ferdinand - I'm not sure Phil Jones and Chris Smalling are getting anywhere near the England team but the fact of the matter is, we haven't anyone so they're in.
"We've got far more depth in Tom Clevery's position and Michael Carrick's position so I would imagine they're the players that he's talking about. He might be looking at Frank Lampard and thinking he's a better bet.
"Danny Welbeck fits in to the Jones and Smalling category - how many strikers have we got? Not very many at all."
Injuries
Theo Walcott, Jay Rodriguez and Andros Townsend will definitely miss this year's competition in Brazil, while Jack Wilshere, Alex Oxlade-Chamberlain, Phil Jagielka and Kyle Walker are all fighting to be fit for the tournament. Samuels told the show that Hodgson, like his predecessors, will end up having to select injured players.
He said: "With any England manager there's always a degree, just before the tournament or before the squad is due to be picked, of running around with your trousers on fire.
"Sven picked a bloke who had never played for Arsenal. Capello, the most rational and sane man you could imagine, starts ringing up guys who haven't played for England in two years and asking them to come out of retirement!
"Roy Hodgson out in Salvador was saying, 'we won't pick anyone injured..' Then he's actually looked at what his options are and if he doesn't pick x, y and z and thought, 'Good God, we've got to take some injured players.'
"That's because the pool isn't that big."
Who do you think will make Roy Hodgson's World Cup 23-man squad? Have a go with our World Cup Squad Selector.