Ray Wilkins
Football Expert
Louis van Gaal the right man but Man Utd need at least five new players, says Ray Wilkins
Sky Sports pundit Ray Wilkins has no doubts Louis van Gaal will be a success at Manchester United.
Last Updated: 19/05/14 5:06pm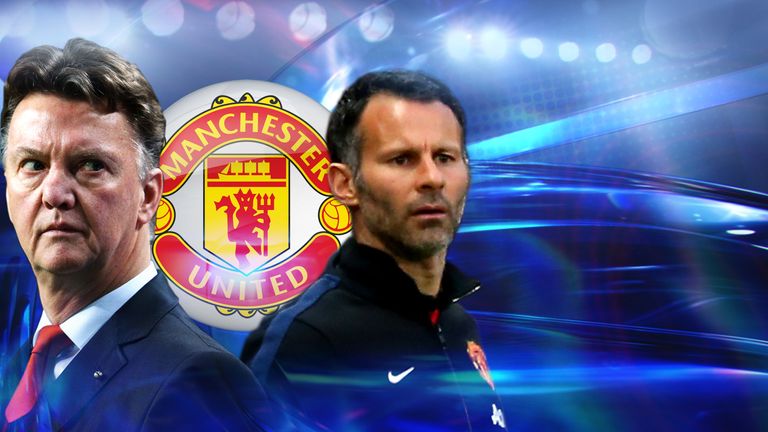 United have confirmed the appointment of the experienced Van Gaal as their new manager, with the Dutchman due to take over after leading the Netherlands in this summer's World Cup.
Wilkins also praised Van Gaal's decision to name Ryan Giggs, who led the club for the final four games of the season in the wake of David Moyes' departure, as his new assistant manager.
"He's obviously a man of great experience and he has managed some big clubs, so he comes with a great pedigree," Wilkins told Sky Sports News.
"I have no qualms whatsoever that he will do a good job at Old Trafford.
"The big problem they have is that the recruitment of big players should have started already. Van Gaal has a massive task on his hands in taking Holland to the World Cup and it's going to be difficult for him to hold the two things down for now.
"They need five or six players and we have already heard there will be numerous players leaving Old Trafford.
"It is very important those players are brought into the club because at the moment they won't be able to cope in the Premier League with the players they have. They need new blood.
"For the teams he has managed and what he has done in football, he will have no problem managing at Old Trafford."
Clever
Wilkins also believes the decision to keep Giggs as an integral part of his team is a wise move on Van Gaal's part, given the Welshman's long association with United.
"Ryan knows what Manchester United are all about and Louis has been very clever in appointing him. He knows what the club is all about," added Wilkins.
"Ryan Giggs has worked for the last 20-odd years with the best coach the world has ever seen in Sir Alex Ferguson, so he has learnt off the very, very best.
"It is also key the likes of Paul Scholes, Phil Neville and Nicky Butt will remain at Old Trafford as well."
Wilkins also paid tribute to Giggs the footballer on the day he confirmed his retirement from the game.
"He has been an absolute legend in the world of football and he has been a great footballer. To win 34 trophies is incredible," he said.
"To have won so much and stay at Old Trafford so long is a remarkable achievement."
Mourinho
Meanwhile, Chelsea manager Jose Mourinho also welcomed the appointment of Van Gaal.
"Obviously he is a great football manager and I am happy that he joins me in the same country and in the Premier League," he said.
"But more important than that is that he is a great guy. He's a great man and I wish him well."
Do you agree with Ray Wilkins? Is Louis van Gaal the right man for the job? Who should United target this summer? Let us know by commenting below.