World Cup: Louis van Gaal's decisions pay off for the Netherlands as his team turns it around against Mexico
It looked like a gamble to take off Robin van Persie, leave on Wesley Sneijder and introduce Klaas-Jan Huntelaar. Whether he's a lucky general or a genius, it's working, writes Sarah Winterburn...
By Sarah Winterburn
Last Updated: 29/06/14 9:06pm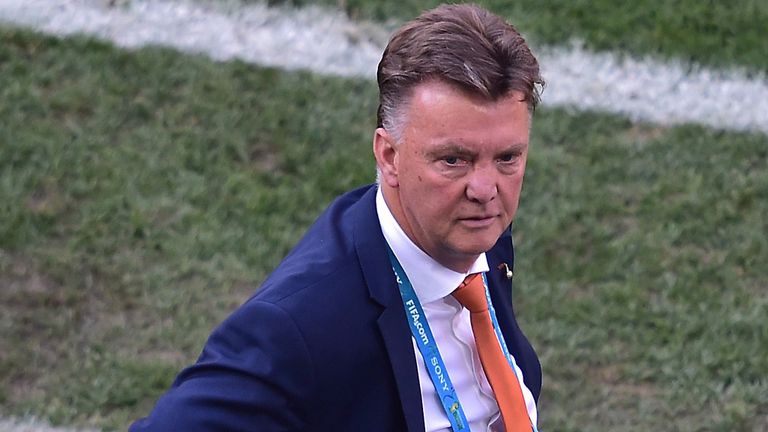 As the Dutch stared down the barrel of their last 20 minutes in this World Cup having forced Guillermo Ochoa into just one save with his face, eyes turned to a manager that many have hailed as a tactical genius.
Two minutes later Arjen Robben - playing a caricature of himself with magnificent twisting runs, melodramatic falls and minor hissy fits - tested Ochoa again and two further minutes later captain Robin van Persie, scorer of three goals in this tournament, was replaced by Klaas-Jan Huntelaar, whose last international goal came in October 2012. As far as last throws of the dice go, it looked particularly cack-handed.
The real confusion was that Wesley Sneijder remained on the pitch, deep into his fourth ineffective World Cup performance, the victim of a late change in formation that has left him stranded in midfield as wing-backs aimed diagonal balls at Robin van Persie. Against Mexico, Sneijder had looked like a particularly hot and bothered passenger, and yet he remained on the pitch while Van Persie was hooked.
Perhaps Van Gaal knew his stats - that Van Persie had not now scored in six World Cup knock-out matches and that Sneijder was a goal away from a five-in-five record - or perhaps he just had an inkling that if the Dutch pushed Mexico back into their own penalty area, the ball may eventually drop to either Sneijder or Robben.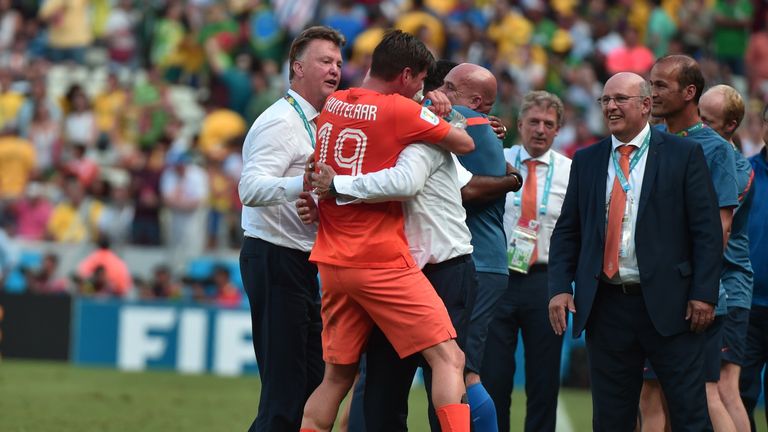 In the end it dropped to Sneijder from the head of Huntelaar, who had time for only his first seven touches of this World Cup. One touch was that assist for the Netherlands' equaliser and another was the outstanding penalty after Robben took advantage of a ridiculously rash challenge from Rafael Marquez. Whether it was tactical genius or a lucky last resort, Dutch victory was born from the introduction of Huntelaar and faith in Sneijder when couch coaches were screaming for his substitution.
Some will say that Van Gaal should have shown his tactical genius a litle earlier, when Van Persie and Robben looked isolated as the Dutch sat deep, but the heat had clearly tempted him into conservatism. He was afraid to commit men forward and instead seemed content to see his side pass the ball around the defence. Without Nigel de Jong, that deep defence looked vulnerable to the Mexicans' strength of shots from distance; Georginio Wijnaldum and Daley Blind were offering little protection.
Van Gaal was certainly not reluctant to make changes in order to solve a problem partly of his own making, with Dirk Kuyt's positioning indicative of constant re-shuffles that saw him play as a left wing-back, right wing-back and conventional right-back before ending the game further up the pitch.
The final re-shuffle saw the introduction of the player who would score the 25th by a substitute at these finals. Whether that was luck or incredibly good judgement, it takes the Netherlands into the quarter-finals and bodes very well indeed for Manchester United.
A version of this article originally appeared on Football365