International Champions Cup: Trevor Francis considers Manchester City's exit on penalties
Last Updated: 04/08/14 11:03am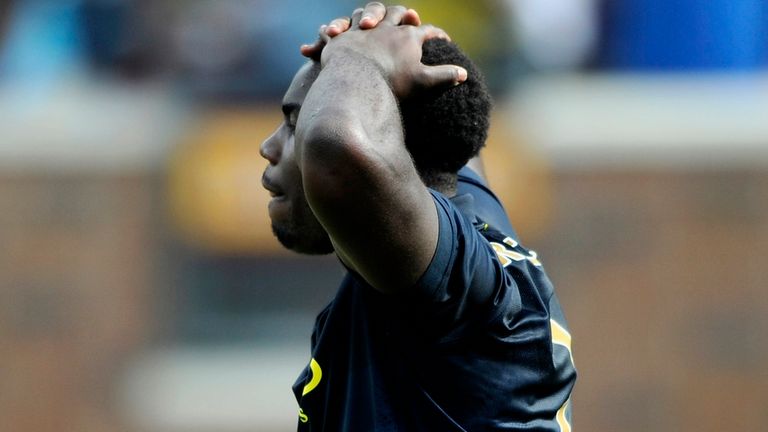 Trevor Francis was left disappointed after Manchester City lost on penalties to Olympiakos in the United States.
City lost 5-4 on penalties after a 2-2 draw, which meant that Liverpool topped Group B and will meet Manchester United in the International Champions Cup final.
Despite this being the second penalty shoot-out that City have lost in this competiton, Francis says that their manger Manuel Pellegrini will not be concerned. However, he does feel that there are wider implications.
"What was interesting to me is that Manchester City had seven penalties in that penalty shoot-out," said Francis on Sky Sports.
"Four were scored by foreign players and the three that were missed – James Milner, Scott Sinclair and Micah Richards - are all English.
"When you think of past years at international level and the problems we have had as a nation trying to win penalty shoot-outs, you can see what the problem is.
"Penalties are not a fluke. It is about keeping your nerve, being mentally strong and technique plays a big part. If you actually analyse the three missed penalties, you will see that their technique was not good enough.
"Richards' penalty was terrible, it was way over the crossbar. Why is it that four foreign players can score but the English players continue to struggle?"
Dream final
Despite his misgivings over the penalties, Francis is delighted that Liverpool and Manchester United will meet in the final.
Manchester United's victory 3-1 win over European champions Real Madrid in front of a US record crowd of 109,318 fans at the Michigan Stadium confirmed them as Group A winners.
"Prior to Saturday night we were contemplating the possibility of a Manchester United v Liverpool final, or a Manchester United v Manchester City final," added Francis.
"It just goes to show how strong the three English teams have been in this competition. For me it is the perfect final – apart from Manchester City, my old team – I would have loved for them to have got there.
"But for the tournament too it is great. Quite clearly English football is watched all over the world and some of the crowds that they have received in America must have pleased everyone associated with the game."
Crowd pleaser
Francis has been impressed with the way the fans have embraced the tournament and says that is bodes well for the future of the game.
"No doubt there will be a full house in Miami because Liverpool and Manchester United are the two biggest supported teams in English football," he said.
"We have spoken on the negative side before about the quality of the playing surface but there are plenty of positives.
"One of the biggest is the crowd attendances – for any footballer no matter what the occasion is, there is no greater buzz than to walk out in front of a packed stadium.
"I think there were 109,000 who turned out in Detroit for Manchester United against Real Madrid. The reputation of the clubs – they are worldwide and they are the two biggest clubs in world football."
Watch the International Champions Cup final between Manchester United and Liverpool live on Sky Sports 1 at 12.30am on Tuesday.