Premier League Transfer: Angel di Maria needs to be more than a statement of intent by Manchester United
There is little doubt that Angel di Maria is a fabulous player, but at £64m and with other pressing needs, this needs to be more than just a statement signing, writes Daniel Storey.
Last Updated: 25/08/14 1:04pm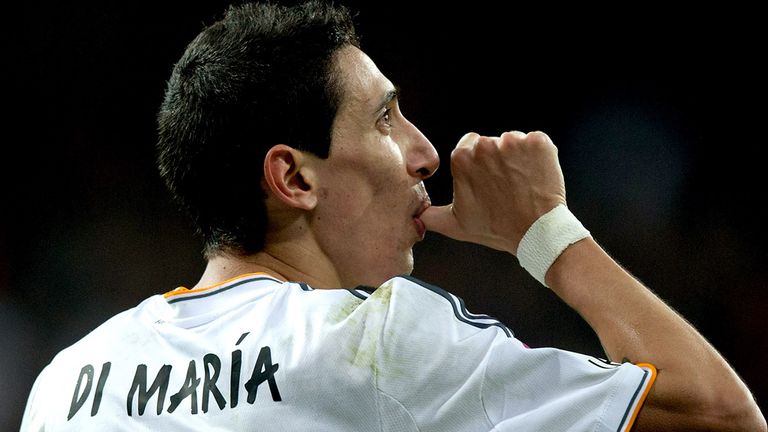 The Manchester United squad picked by Louis van Gaal for their 1-1 draw against Sunderland told you all you needed to know about the desperation for new signings in the final week of this summer's transfer window.
Tom Cleverley, Michael Keane, Darren Fletcher, Ashley Young and Tyler Blackett - forty Premier League appearances between them last season. Injuries have hit hard, but this appears to be the flimsiest of back-up plans.
As with the home defeat to Swansea last weekend, the performance rubber-stamped this demand for further investment. A midfield pairing of Cleverley and Fletcher may have been inevitable given the unavailable personnel, but it was fairly tough viewing. Three shots on target, little invention, creativity or drive, no shot of any kind from Robin van Persie (who touched the ball just 24 times before being substituted) and that most unappealing of combinations from United: Predictability in attack and unpredictability in defence. 
However, given their anxiety over the continued decline endured by their side, United fans may well place less significance on the result at the Stadium of Light than on the news that Angel di Maria will shortly be arriving in Manchester from Real Madrid, a fee agreed of approaching £64m. A club record transfer will be obliterated in the hope of a speedy fix to the funk into which United have slumped so alarmingly.
"The reality is that we're not afraid of spending significant amounts of money in the transfer market," were the words of executive vice-chairman Ed Woodward earlier this summer. "Whether it's a record or not doesn't really resonate with us. What resonates is a top, top elite player that the manager wants that is going to be a star for Manchester United." Is this Woodward's answer, an expensive riposte to the critics, a British transfer record and the 'superstar' United haven't signed in years? Perhaps.
"I think it would be a miracle," was Van Gaal's assessment of his side's chances of winning the title before the Sunderland match. "It is always possible but it shall be very difficult." Whilst his ambitions should probably be viewed as realism rather than pessimism (especially considering Sunday's fayre), nothing helps make a miracle like money - Di Maria will become the fifth member of United's top ten most expensive signings to have been signed in the last year. It hasn't gone well.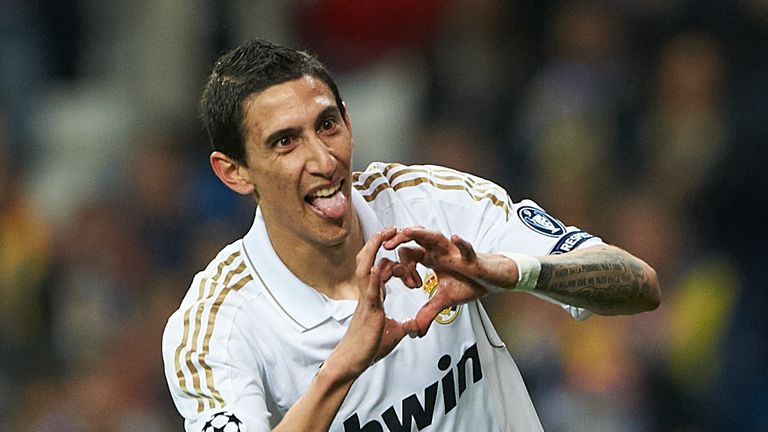 Part of the tonic provided by Di Maria's impending arrival at Old Trafford is undoubtedly the clichéd 'statement of intent' it makes. The Argentinean won the Champions League in May and yet has been persuaded to forgo European football for (at least) 12 months, persuaded by either financial or professional aspirations. That is certainly the opinion of Gary Neville, speaking on Sky Sports on Sunday afternoon: "Last year the signings didn't fit the bill for me in terms of what United are and the philosophy. This fits the bill if they can get Di Maria." It is 12 years since United bought a world-class player at the top of his game and at peak age - Di Maria potentially fits that persona.
However, despite Neville's bullishness, this is not the time for mere statement signings from United. Di Maria cannot be paraded and displayed simply as a pleading message to say "We still mean business, honest," but must additionally become the heartbeat of United's progression from this unpleasant nadir. How that occurs becomes an altogether more testing process than the signing itself.
"The fans say a central midfielder or a centre-back is needed more, but I don't see any difference with a winger in that they need all three," was the justification from Neville on the logic of the deal, and the view of Di Maria as a wide option is backed up by the words of Van Gaal himself when bemoaning the "unbalanced" nature of his United squad. "Now we have five No 9s and four No 10s and we don't have wingers to play attacking width, not at the highest level, of Ronaldo or Di Maria or something like that," the Dutchman admitted last month.
Whilst Van Gaal name-checked Di Maria as a winger, it is clear that his favoured 3-5-2 formation has little place for such an option. Young and Valencia have been used as the wing-backs in the initial outings for such a system, with Adnan Januzaj used in central midfield after his introduction against Sunderland. Surely Van Gaal would not have spent such a sum to then ask his new signing to play as a wing-back?
On the evidence of last season, it is clear to see where Di Maria would operate best, his performances on the left of a midfield trio in Carlo Ancelotti's 4-3-3 dragging Real Madrid to Champions League success over their city rivals Atletico. The Argentinean was named Man of the Match, picked out as the difference between the two sides according to Atletico coach Diego Simeone. "The game changed with Di Maria," the Atletico boss said. "It's logical - he's the best player they have. He's the player most likely to create openings in the opposition half."
That provides Van Gaal with something of a dilemma, given his public dismissal of 4-3-3 as an option. "If I wanted to play 4-3-3 I would have to choose between Wayne Rooney and Van Persie, for example," were Van Gaal's words when that shape was initially suggested by journalists. "Every system you are changing the priorities and the profiles of the positions and not every player fits in that profile. This system fits with more players than when I play 4-3-3."
It's an option that Van Gaal must (and will) now consider. Di Maria has enough talent to warrant changing the formation in order to utilise him most effectively, but that would mean leaving out either Rooney (his captain) or Van Persie, until now seen as an automatic first choice at Old Trafford. The only other foreseeable alternative is to play Di Maria in an unfamiliar position, and United fans are growing weary of their squarest pegs being crammed inefficiently into round holes.
The answers will arrive in the coming weeks, but there is a lingering sense that (for the fee paid) this is a signing made through opportunity, rather than necessity. Critics will understandably wonder whether similar money would be better spent on a central defender or all-action midfielder. 
The signing of Di Maria may well prove to be a masterstroke, but that largely depends on the actions of the next seven days - this needs to be the catalyst for further action on United's behalf, rather than some gold-plated paper to cover up seismic cracks.