Real Madrid will miss Angel di Maria with his imminent move to Manchester United, says Guillem Balague
Argentine midfielder set for record transfer to Premier League side
Last Updated: 25/08/14 4:16pm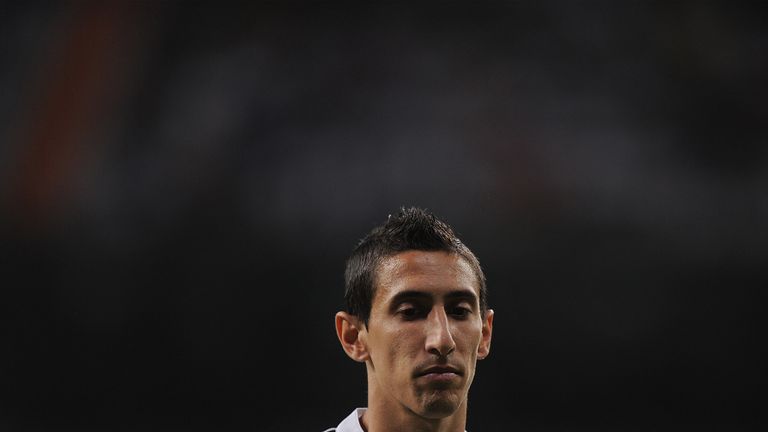 Angel di Maria's €80million transfer fee is divided between €75m fixed price and €5m add-ons, or £63.9million pounds - a record both for the Premier League and as a sale for Real Madrid.
It's good business and a necessary evil for Manchester United. They need a player like Di Maria not only to improve the team and give that extra pace, but also because it's their way of saying, 'look, we're not in Europe but this is the calibre of player we're looking for', and that might attract others to join. Manchester City did something similar in 2010. David Silva and Yaya Toure were signed when City weren't in Europe as a step towards the title.
In terms of what Real will miss, stats wise in the last four years Lionel Messi has been number one for assists in Spain, Di Maria second and Mesut Ozil third. Di Maria has scored 36 goals in his time with Real Madrid and created 72 assists in 190 games.
Last year he topped the assist table in La Liga but that doesn't give the whole picture. You only need to read the tweet from Xabi Alonso to understand what Real Madrid are going to miss, he says: 'thanks for everything Fideo', or noodle - they call him that because he's very thin, 'we will never forget the zigzag in Lisbon' - meaning of course his run for Gareth Bale's goal in the Champions League final. 
With Di Maria you get a natural forward but when Gareth Bale was signed he had to reinvent himself and of course, Bale comes in and he earns more than him. In fact, between the midfielders and forwards he's earning the least out of the regular starters – only €3.3million. His wife said he never asked for €8million but obviously he wanted a new contract and didn't get a proper offer from Real Madrid.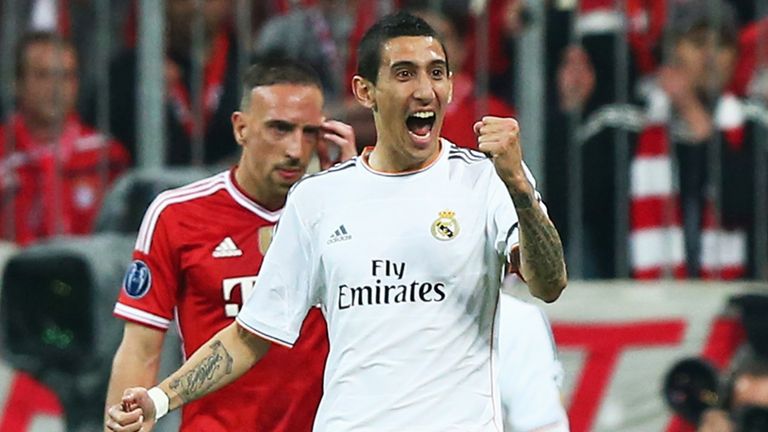 With Bale's arrival at the Santiago Bernabéu he had to convert in to a midfielder and he added something to Real Madrid that they haven't got at the moment. They've got very good positional midfielders but he was the only one that who could break the lines of pressure from midfield and could jump from being a midfielder to being a forwarder. And he can be dangerous in the process scoring goals from midfield too.

Real Madrid haven't got that now and I'm not sure how they're going to sort it out. Di Maria adds extra pace and intensity with and without the ball and certainly worked coming on from the bench, but he didn't want to do that role anymore.
Di Maria will be a very useful addition to Manchester United. You can see that they need some extra pace in midfield, not just a winger, but somebody who understands when it's time to keep the ball, pass the ball, or just break ranks and come from deep. 
With Di Maria you get a natural forward but when Bale was signed he had to reinvent himself and of course, Bale comes in and he earns more than him.
Guillem Balague
Yes the price is expensive but Manchester United are playing with a handicap or two. The  is a new project for Van Gaal and they finished seventh in the league last season and  didn't qualify Europe. But bringing in Di Maria is certainly sign of intent. Cristiano Ronaldo has played a huge part in the deal. He's told his Real Madrid teammate that United is the place to go, that the club will get back to winning ways and that there's plenty of money available. Di Maria needed convincing and Cristiano Ronaldo helped out to make himself even more of a hero at Old Trafford.
Guillem answers your questions...
Got a question for Guillem? Then send it in using the feedback form below, and then look out for his answer next week...
FALCAO FITNESS
Hi Guillem, with James possibly having to bide his time for a 1st team place, what do you expect will be the result if Falcao does infact complete a loan move on the basis Di Maria is sold, Will Benzema be dropped? and if so, do you believe Falcao will be able to show the same form he did at Atletico? Bobby Greenlaw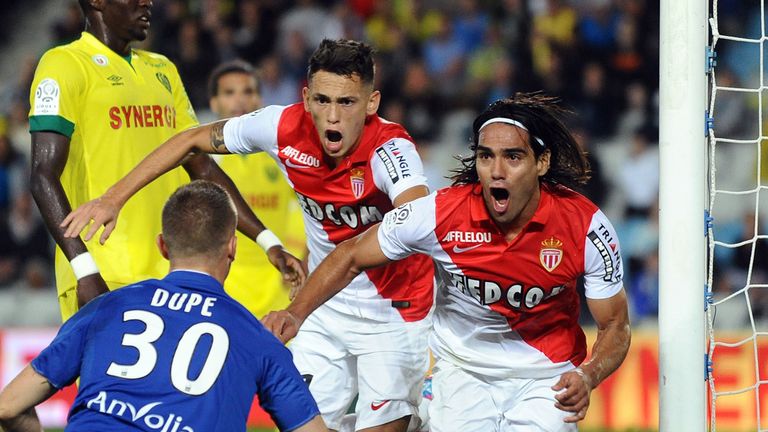 GUILLEM SAYS: We've entered an interested situation because Real Madrid need another striker but they need another midfielder as well. Falcao is desperate to go to Real Madrid but they have doubts whether he's fit enough. Madrid may now wait and see his fitness progresses. From a business point of view what they done is bring in James Rodriguez for €80m and sell Di Maria for €80m - so they've still got money in the back if they wanted to spend it. But the doubt is Falcao's fitness and rather than take a leap of faith they may leave him at Monaco and try again later on, or if they think he is ready they may try and get him now. It will be a very expensive signing.
BRIGHTON BOY
My club Brighton have just signed Adrian Colunga from Getafe, what can we expect from him? David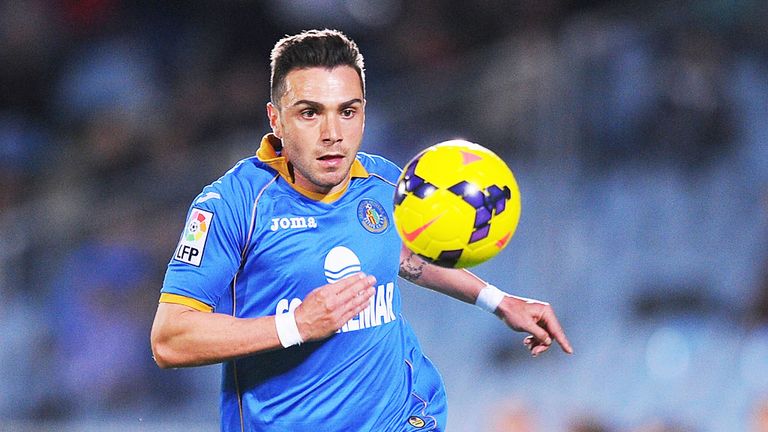 GUILLEM SAYS: Colunga was a guy that I once compared to a poor version of David Villa and he's still that - in my eyes. Some footballers have problems in their head and he's a guy that has sometimes failed to be disciplined and competitive enough – his head is certainly not like David Villa's but he's that kind of forward that needs to be No 9. He's like a little rat – he's very clever with his movement but you need to make him happy at Brighton and you'll get the best out of him. I like him. He needs to play regularly and he needs to feel happy.