Where will Angel di Maria fit in at Manchester United?
Following confirmation of the news that Angel di Maria has become the most expensive signing ever made by a British club, Adam Bate looks at how the former Real Madrid player will fit in at Manchester United...
Last Updated: 27/08/14 7:39am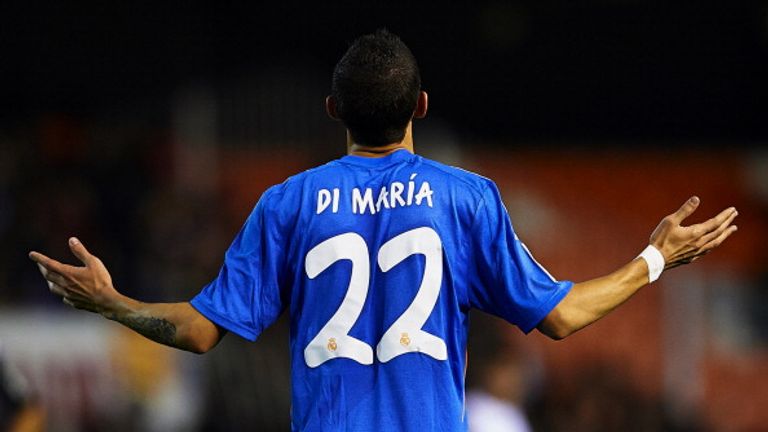 It was only May that Angel di Maria was receiving the man of the match award in the Champions League final. It was his slaloming run beyond three players that provided the catalyst for Gareth Bale's crucial goal, putting Real Madrid ahead in extra time and all but securing La Décima.
Di Maria's performance in Lisbon was simply sensational. Despite the assembled talent on the pitch that evening, he completed twice as many dribbles as any other player and produced three times as many accurate crosses. Only Sergio Ramos made more interceptions.
This was the culmination of a brilliant season for Di Maria and as it turns out, his last meaningful act as a Real Madrid player. The completion of his £60million move to Manchester United means he won't even get to compete in the competition he so lit up last season.
It's often suggested that the willingness of a major club to let a player go is a worrying sign. Let the buyer beware, as they say. But in this instance – such are the machinations at Madrid – it is surely no reflection on Di Maria's abilities that his value to his former employer appeared underappreciated.
Just as Zinedine Zidane wondered why the club was putting another coat of gold paint on the Bentley while losing their engine in the form of Claude Makelele, there are plenty of observers in the Spanish capital left frustrated at this latest tinkering from club president Florentino Perez.
After all, Di Maria's 17 assists in La Liga were the most of any player in the top five leagues in Europe last season. Such were his levels that former Argentina coach Cesar Menotti was moved to describe him as the best player in Spain – yes, including Lionel Messi.
Evidently, this is not a player to merely adorn a team but one who can drive it forwards and an individual willing to define himself by his efficiency. "Fast wingers can beat defenders," Di Maria once told FourFourTwo. "The best wingers make goalscoring chances."
But this perhaps strikes at the crux of the issue for Manchester United. What exactly are they buying here? Is Di Maria even a winger at all?
There seems to be some confusion over his position and the plans for him at Old Trafford, partly fuelled by Van Gaal's own description of Di Maria as a winger. That would appear to signify changes are afoot given that United are currently playing a system that doesn't include one.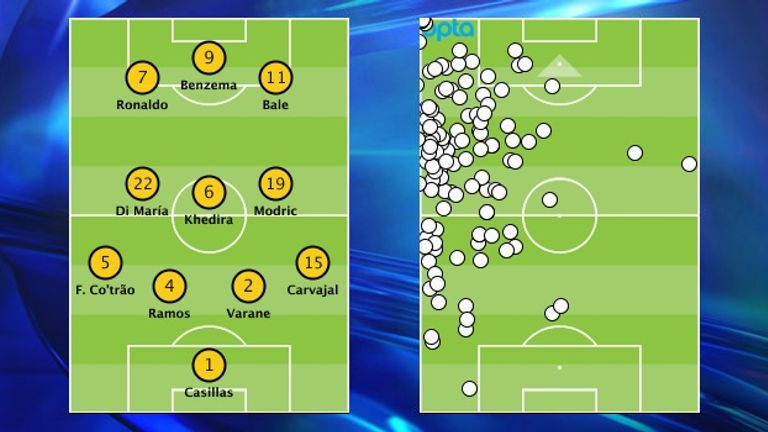 However, Di Maria can play in a three-man midfield. Indeed, he was only converted to operate in the front three under Jose Mourinho precisely because of the defensive qualities he can bring to a team. As a result, it seems perverse to suggest he cannot perform such a role.
Di Maria himself acknowledges that the stint further forwards actually helped him hone those skills. "I've had to adapt defensively to what he wants from us. I knew if I was going to be in his team that I'd have to run and put my foot in. It's because of this that I'm playing and getting better."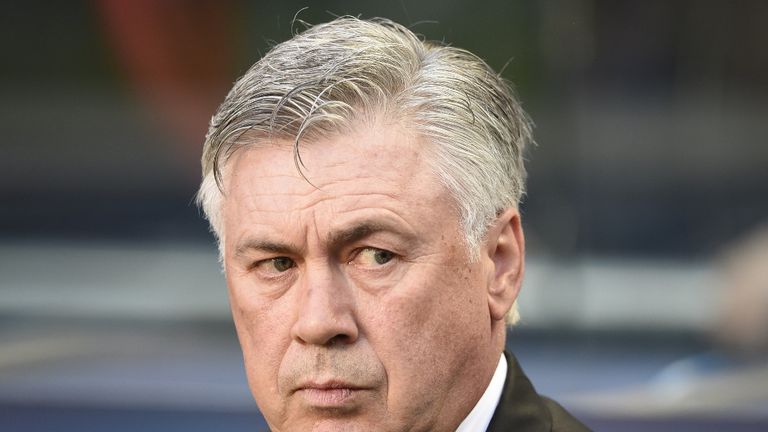 Under Ancelotti he returned to a deeper position behind the celebrated B-B-C forward line of Bale, Karim Benzema and Cristiano Ronaldo. Despite Ancelotti claiming "he's adapted to a position that is not his" the role was actually closer to the one that earned him his move to Real in the first place.
When Jorge Jesus called Di Maria a genius, describing him as "the best in the world in his position" he wasn't talking about a winger. The Benfica boss used him in a 4-3-1-2 formation. "Di Maria and Ramires play from inside to out," wrote Michael Cox of tactics website Zonal Marking in 2010, "and are comfortable scrapping in midfield as well as getting to the byline and getting crosses in."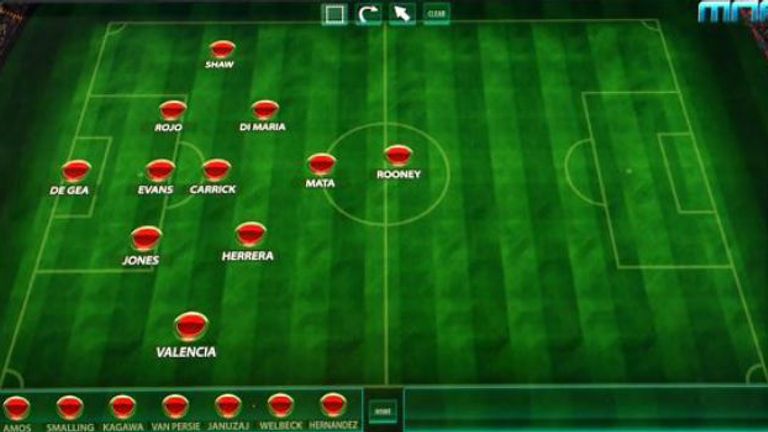 This possibility represents perhaps the most appealing option for Van Gaal as it would allow him to retain the front three of Juan Mata, Robin van Persie and Wayne Rooney but still inject both pace and width into the team through the use of Di Maria in a hybrid role.
After Van Gaal's complaints about the imbalance caused by the number of 10s in the squad, a situation that resulted in his attempts to use both Shinji Kagawa and Adnan Januzaj in deeper positions with mixed results, it seems certain that he envisages Di Maria as someone who can complement rather than replace those further forwards.
That's the view of Sky Sports pundit Gary Neville. "I think that he'll improve Juan Mata," he told the Monday Night Football audience. "I think Mata relies on people running past him - he manipulates the ball, he shifts the ball from side to side but then he relies upon the runs.
"I think the fact that United are playing without a great deal of pace in the team at the moment isn't helping him at all. Van Gaal is playing the system he's playing - to get Rooney, Van Persie and Mata into the team. Now we'll see how he integrates Di Maria into the team."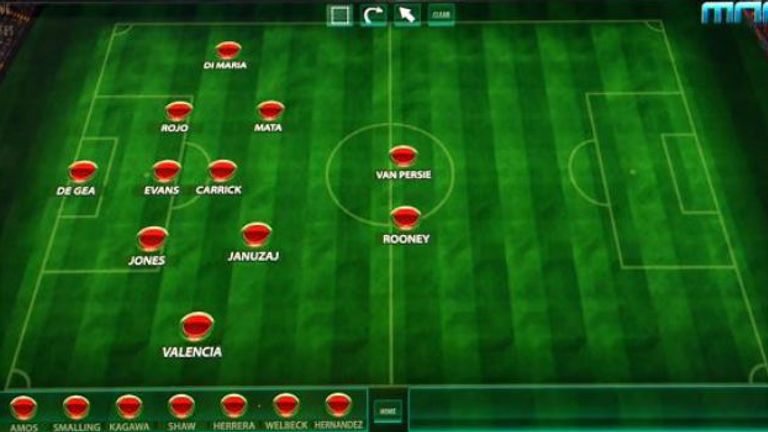 That could mean a shuttling role akin to his efforts for Benfica in a 4-3-1-2 or him appearing in a similar position in a 3-5-2 formation as part of a trio of midfielders. Di Maria might even be capable of operating as a wing-back, a slot he would at least seem more suited to than Januzaj and Ashley Young who found themselves occupying the berths on the opening weekend.
But the concern over United's best potential line-up, while much pored over by supporters, can be something of an abstract concept for managers more inclined to deal with the practical problems of conditioning and form over a long season. History tells us that Di Maria has shown himself to be proficient in a number of positions and that will ensure his usefulness – whatever the role.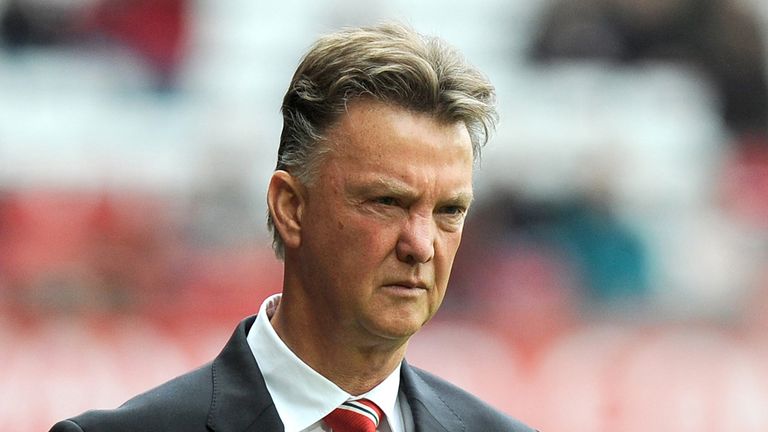 "Don't worry about the fact that you've got too many quality players that you might not be able to fit in, you'll need them over a season of 40 to 50 games," added Neville. "The fact that they're filling the squad with a higher quality of player who can run in is more exciting for United. It will get more confidence and pace in the team."
Is he the panacea that will solve all United's woes? Not likely when there are issues at the heart of defence with another midfield addition also remaining a priority. But that doesn't mean this is money badly spent. Angel di Maria improved the Champions League winners. He'll improve this Manchester United team.