Man United must seize the initiative in games, says Dwight Yorke, after Champions League defeat to Cluj
Man United's slack starts to matches could eventually prove costly, says Sky Sports' Dwight Yorke.
Last Updated: 06/12/12 9:46am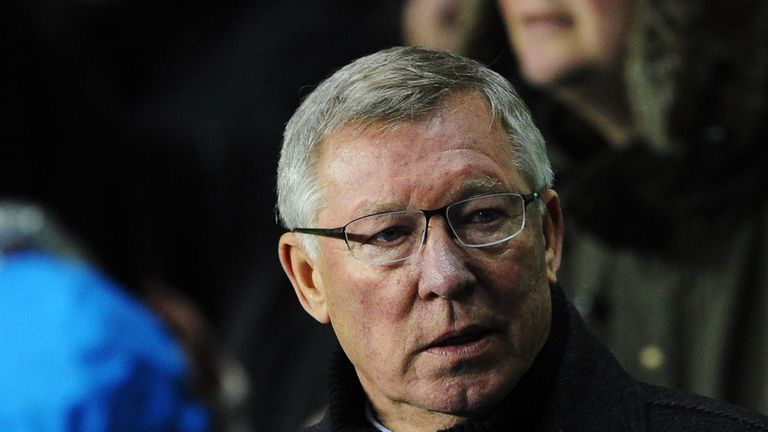 Sir Alex Ferguson's charges have gone behind in 15 matches this term but, while they have recovered to win 10 of those, they were unable to respond to Cluj's strike - a long-range screamer from Brazilian midfielder Luis Alberto - in their final Champions League group game.
United's 1-0 defeat at Old Trafford on Wednesday night mattered little, as they had already secured progression into the knockout stages, but Yorke fears his former team could struggle if they don't start controlling their opposition.
"It takes United 30 minutes to get into every game and they keep giving themselves a mountain to climb," said the ex-forward. "It is a clear worry, not just for Man United fans, but the players, too.
"United have always dominated possession but they haven't been able to do that this season; they need to tighten up because they are conceding far too many goals and find themselves chasing games.
"Nemanja Vidic is on the mend and that is encouraging, while United are turning it around in some games, but they didn't against Norwich or against Cluj and they can't keep putting themselves in that position. I'm sure Sir Alex will be emphasising that."
United topped Group H, which means they could be drawn against Porto, Shakhtar Donetsk, Valencia, AC Milan, Celtic or Real Madrid in the round of 16 - and Yorke says he knows who Ferguson will be hoping to dodge.
"Sir Alex would like the look of Celtic, while they have had reasonable results against Porto in the past and AC Milan are not playing particularly great," added Yorke, who won the Champions League with United in 1999.
"I think they would take anyone - bar Real Madrid; they are the team you want to avoid at this stage and try and catch in the-semi-finals or final if you can."
Sharp
Chelsea, however, are out of Europe's premier club competition, just 200 days after winning it under the tutelage of Roberto Di Matteo.
The Blues cantered past Danish outfit Nordsjaelland 6-1, with under-fire frontman Fernando Torres netting twice.
But Juventus' victory in Donetsk confined the Londoners to third place in their pool - and Europa League football.
However, the Sky Sports pundits felt there were reasons for Chelsea to be optimistic...
Ray Wilkins: "Chelsea played some good football, moved the ball quickly and didn't take liberties with an inferior side and when they had the opportunities to score they took them well. The passing and movement looked good - Eden Hazard, in particular, was a bit too sharp and alert for the opposition - while they certainly looked fit enough. However, supporters aren't fools and know that Nordsjaelland are average at best, so they will need a bit more convincing about Rafa Benitez."
Jamie Redknapp: "I thought Fernando Torres was very good. He ran beyond people and every time Juan Mata had his head up, Torres was looking to get into those holes, while he took his goals well, and with a bit of luck, could have had three or four. The team he was playing against weren't the best but he worked hard and showed application, something you can't always say about him."