Payback time?
The Supplement panel look at Ashley Cole's new contract with Chelsea and whether Frank Lampard still has a place in the England squad.
Last Updated: 20/01/13 11:37am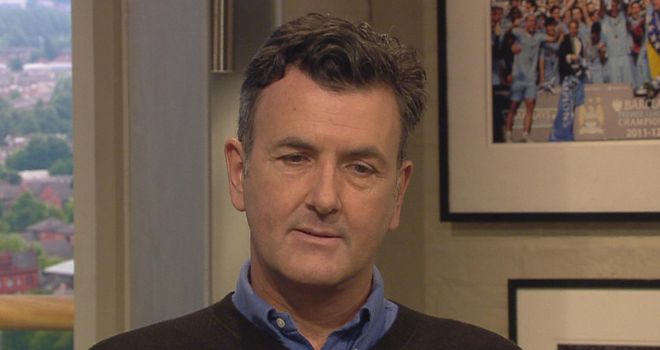 The Supplement discuss the decision of Ashley Cole to stay at Chelsea and Frank Lampard's future.
Cole ended speculation that he was leaving the club by signing a new one-year deal at Chelsea. He had been linked with moves to Real Madrid and Paris St Germain but decided to stay at the club he joined in 2006, and David Woods of the Daily start believes that perhaps the other offers were not what he expected.
"The Chelsea contract was obviously there on the table," said the Daily Star man.
"I think Ashley's representatives probably did not get the offers they perhaps expected - PSG showed some interest, Manchester United showed a little interest too but it was probably not a great contract.
"I also think that Cole loves it where he is, the fans love him and I don't think you can argue that he is playing as well as he has ever played. Roman Abramovich, perhaps conscious of how the fans have reacted to Benitez, thought that he needed to do something. The key thing is that they needed to do something to get the fans back on side and this will have a big impact - I can't imagine Benitez was much behind it though."
No more England for Lamps?
Cole's team-mate Frank Lampard is also out of contract at the end of the season but looks set to depart the west London club - and woods explains that there is a bit of a conspiracy theory about why.
"There is a theory that Abramovich is still upset with the big egos like Lampard and the way they treat Andre Villas-Boas who was his man - that may have something to do with Lampard, it is payback time - I am not sure if it is true but that is one theory."
Sam Wallace from the Independent believes it has all to do with Lampard's age though.
"Cole is diffeent - he is 32 and Lampard is 35 in June. Cole has never had the big lay-offs, whereas Lampard is starting to have those. I just think once players get into their 30's - well there is a big difference between 32 and 35, I think that is how clubs see it anyway."
Lampard has been linked with a move to LA Galaxy and then panel disagree as to what that would mean for his England career.
"I think the fact that he is 35 this year will have a bigger effect on his England future going into a world cup in Brazil," said the Daily Mirror's Martin Lipton.
"Frank Lampard is unlikely to get to 100 caps for England - he might get close, but he is not a first choice England player anymore. You first two midfield players are Wilshire and Gerrard. Carrick is ahead of him - he is no longer an automatic selection for England. If there is a host of injuries and he is in decent physical shape then he might squeeze into the 23. He has been a terrific servant to England and he is still an excellent football player but I don't think it is realistic to expect him to be in the squad."
"I disagree," said Woods.
"I think if Lampard can stay fit then I think that Roy [Hodgson] will stick with him. I think he still has a lot to offer, he takes games by the scruff of the neck and a lot depends on his injury - for all we know Chelsea may know a lot more about that than we do and may think it is a persistent injury. But we spoke earlier about Chelsea needing leader as, well England need leaders too and he is one of them."