Football Expert & Columnist
Arsenal, Chelsea, Celtic: Graeme Souness on Champions League ties
Graeme Souness says Chelsea's clash with Schalke is too important to risk David Luiz in defence.
Last Updated: 22/10/13 9:55pm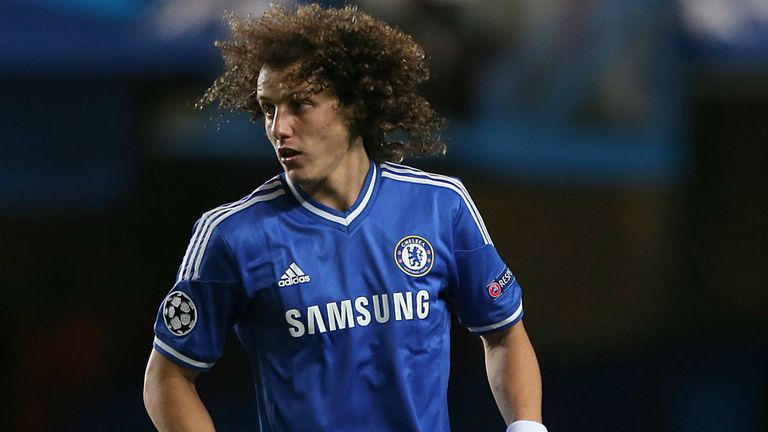 You would think Schalke and Chelsea are the strongest two teams in this group.
But I felt Basel were very impressive on the opening night when they won at Stamford Bridge and surprised people with the quality of their football, so the group may not be as much of a foregone conclusion as people thought when the draw was made.
Chelsea must not lose this game on Tuesday night.
A win for Schalke would put them on nine points and that would put Chelsea under a hell of a lot of pressure going forward. They wouldn't be out of it, but two losses in three games is not a very good situation so they need to avoid defeat.
I would not play David Luiz in this game because, for me, he's not a centre-half. He takes too many risks and doesn't sense danger early enough. If you are making mistakes at centre-back then inevitably that results in an effort on your goal and your goalkeeper has to make a save.
I think he can play football, but I think it's too critical a position in too critical a game to play David Luiz.
Gary Cahill hasn't got the ability on the ball that Luiz has, but he's a Steady Eddie and he can defend and John Terry is still their main man and the best centre-half they've got. I would like to see those two start this game.
Going forward, I suspect Samuel Eto'o may start again. Historically, Jose Mourinho is not a manager who chops and changes his team and he's not big on rotation.
If he feels he is beginning to find his form then I think he'll keep him in the side and I think he'll prove to be a very good signing. I think he's the best striker they have.
For Schalke, the likes of Klaas-Jan Huntelaar, Kevin-Prince Boateng, Jefferson Farfan and Marco Hoger could miss the game through injury and it doesn't matter who you are, nobody can afford to lose their best players.
Schalke are a big football club but they'll be hurt badly by the size of their injury list so in my eyes, it's a good time for Chelsea to play them.
Schalke would be a handful were it not for their injuries, but if all of those top men are out then Chelsea could do a number on them.
Celtic v Ajax
I can see Celtic getting three points in this game.
They did okay against Barcelona in their last Champions League match - although the Spanish side are a very different team without Lionel Messi - and I don't see much strength in the Dutch league at the moment.
I don't see the Eredivisie as one of the big leagues and Ajax are only third right now, so I can see Celtic, with the support they have behind them on European nights, proving too much.
There will be a lot of passion on display and I don't know if Ajax have the quality in their squad to ride the storm that will inevitably come their way.
Scott Brown is suspended and Kris Commons will miss the game through injury, which is a shame because they are two their better players - but the Celtic squad has the quality to cope with that. It's not as if they are very special players.
Commons will be missed more than Brown because of his goal threat, but I still see Celtic winning this match. I just don't think Ajax have the quality needed.
Arsenal v Borussia Dortmund
I said at the start of the season I didn't see Arsenal as Champions League contenders this season and I've seen absolutely nothing to make me change my mind.
They look like Barcelona at their very best against teams like Norwich, who are sitting one point above the bottom three and they'll do that time and time again. Once they get on top of teams they will pass them to death and show they are exceptionally talented.
But I've said for the last few years that what Arsenal do is bash up the lesser teams - but when they play against the better teams they find life difficult.
They played very well against Napoli in their last Champions League game and it may sound like I'm on a downer against Arsenal but I thought the Italian side were very poor on the night.
It's a mark of how poor the Italian league is right now that Valon Behrami, who was a failure at West Ham, is one of the bigger players for Napoli. I felt they were a reflection of how poor Serie A is at this moment in time.
However, that result, and the win in Marseille, has put Arsenal in a great position in this group and I don't think they need to win on Tuesday night. To their credit, though, Arsene Wenger's side only play one way at home or away and they always try to win games.
Arsenal have great belief at this moment in time and will go after Borussia Dortmund believing they can bash them up. Last year the German side were one of the best teams around, so let's see if they can still be that good.
They will be weaker without Mario Gotze, but they still have some very good players in midfield. I enjoyed watching İlkay Gündoğan last year and Poland captain Jakub Błaszczykowski is another fine player, so they have plenty of energy in midfield.
That's where this game will be won and lost because Arsenal's midfield are on fire at the moment. I think we'll see goals in the game and I expect a draw - or perhaps an Arsenal win.