The specialist one
Manchester City were hugely impressive in Saturday evening's 2-0 FA Cup win over Chelsea - a match that provided excellent preparation for Tuesday's test against Barcelona. But what about Jose Mourinho's failings, asks Matthew Stanger...
By Matthew Stanger
Last Updated: 18/02/14 7:12am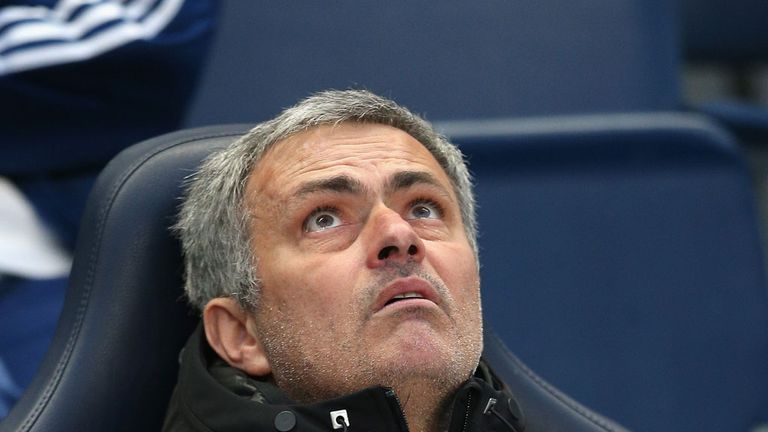 It wasn't a case of third time lucky for Manchester City as they finally worked out how to beat Chelsea (and avoid defeat), but more a sign that 'the Engineer' Manuel Pellegrini knows exactly how to fix his winning machine.
Following an uncomfortable couple of weeks in the Premier League, this was a hugely reassuring display that equally caused discomfort for Jose Mourinho.
It was perhaps also the perfect dress rehearsal for Tuesday's test against Barcelona. Although Pellegrini is bound to make changes to his starting line-up for City's Champions League last-16 first-leg tie at the Etihad, Saturday's win served as a blueprint for how to attack with a bolt on the back door.
James Milner provided better defensive cover against Eden Hazard on the right, while there was greater balance between Yaya Toure and Javi Garcia in central midfield than when the former partnered the hapless Martin Demichelis.
City left themselves worryingly exposed the last time Chelsea came to visit, but on this occasion their opponents struggled to carve openings. "I don't think my team failed," contested Mourinho after the match, but what other word should be used for a performance in which the Blues mustered only three shots - all off-target? As Sam Allardyce might say, Mourinho was 'out-tacticked'. It was Chelsea's second-lowest number of attempts in 90 minutes this season, following just a single effort away to Basel. To put things in perspective, the third-lowest is eight shots in the dire 0-0 draw with Manchester United in August.
As the draws against West Ham and West Brom also suggested, Chelsea struggle to break down opponents when their counter-attacking system is hindered. Mourinho experienced this problem during his time at Real Madrid and he was devoid of answers as his team laboured at the Etihad. Replacing Samuel Eto'o for the pacy Mohamed Salah at half time did nothing to change the status quo as City remained in complete control.
In contrast to Chelsea's reliance on a counter-attacking approach, City demonstrated the impressive variation to their play that has also seen them dismantle Arsenal, Tottenham and Manchester United at home. With David Silva cutting in from the left, the hosts' quick, narrow passing repeatedly ripped through Chelsea's back line, while Milner - and, later, Jesus Navas - offered width on the right. Combined with Toure surging forward when it was appropriate, City's multiple-choice examination was simply too much for the visitors.
"Two weeks ago, the best team won. Today, the best team won," conceded Mourinho. "When the best team wins, football is in peace." It is not a situation in which he appears comfortable, as his barbed comments about Arsene Wenger on Friday would suggest. While Mourinho claimed the Arsenal manager is a "specialist in failure", he must be wary of becoming chained to his own specialism. A swift counter-attacking system has served Chelsea well in this transitional campaign, but there is more than one way to skin a cat. Or horse.
This article first appeared on Football365.com. Follow @MatthewStanger on Twitter.