Football Expert & Columnist
Graeme Souness: Didier Drogba could still be main striker for Chelsea
Graeme Souness says Didier Drogba could still play a large part up front in the current Chelsea team.
Last Updated: 26/02/14 2:36pm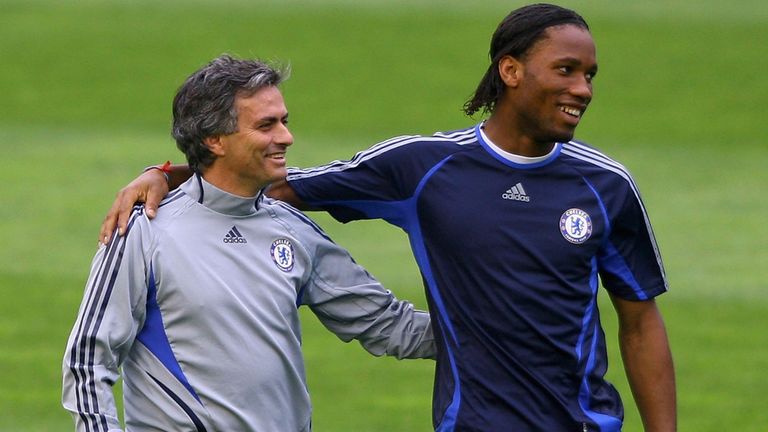 There's a couple of reasons for that. Firstly the manager know his way around this tournament in terms of how to play things right tactically. Secondly, Jose Mourinho has a group of players who are hard to play against and hard to break down. Given the results for Arsenal and Manchester City last week I think they are our best bet.
The problem they've got - and it's one they have no matter what competition they are playing in - is that they don't have a Didier Drogba at this time.
He was the difference on so many occasions during his career at Chelsea and you only have to look back at his very last game - the 2012 Champions League Final win over Bayern Munich - for proof of that.
He would definitely still get in their team now and would have a large part to play in the present Chelsea team. At the age of 36, he wouldn't play 90 minutes, but I think he would still be their most potent threat when you compare him to Samuel Eto'o, Fernando Torres and Demba Ba.
For the vast majority of his time in the Premier League with Chelsea, he was the centre-forward that centre-halves didn't like playing against. He could get in a physical encounter with you because he's exceptionally strong, he could get in a race with you because he was very quick and he had the kind of technique that could single-handedly win games.
He will line up against them for Galatasaray on Wednesday night and in those circumstances - when strikers and defenders know each other extremely well - I think it's easier for the defender.
They couldn't be better equipped with regards to having knowledge of him and knowing how to deal with him. John Terry is by far the best English centre-half at the moment, but it's not a black-and-white situation because either of them, on their day, could come out on top. Terry could come out on top this time, but the next time they play it could be Drogba.
It's hard to give a definitive answer on how that battle will go.
Playing under pressure
I do know that the atmosphere is fantastic at Galatasaray, but it's not something that should be a concern to the players.
You are talking about a group of players, who are used to playing under pressure. Chelsea are now one of the big football clubs in the world and they're used to hostility when they go away from home. It's part of the deal when you're a big player playing for a big club.
People say it's intimidating, but it depends if you're easily intimidated. If you're a big player then you enjoy playing in that hostility.
You want to have a good game on nights like these, but remember, every time Chelsea go out on the pitch it's a big game and there are no surprises for them.
I think it will be a good result for them if they can come away without losing - and I think they are capable of that. They will need to see off an early storm though because Galatasaray will come after them.
Like any away game for Chelsea, they will need to weather the storm for the first 15 to 20 minutes and do nothing daft. By that I mean no rash tackles and nothing to get the crowd even more excited.
There can be no early cards that put you on a knife-edge because then the crowd will be after you with every tackle you make after that - and if you end up with a weak referee then you never know what could happen.
Once they have weathered the storm they just need to play their own game - but Mourinho will be telling his players the same thing if they were going to Old Trafford, the Emirates or Anfield.
Going to Istanbul is nothing different. Not for the lads today.