Red alert
Alan Curbishley looks at Liverpool's striker shortage, a strengthened West Ham and AVB's issues...
Last Updated: 03/09/12 2:07pm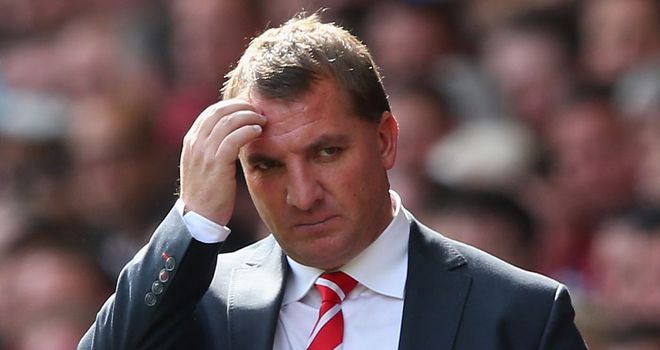 Alan Curbishley popped into the Sky Sports News studio on Monday morning to analyse some of the major talking points emanating from the Premier League.
The former Charlton and West Ham manager assessed the striker shortage at Liverpool, what a reinforced West Ham should be looking to achieve this season and more. Read what he had to say below...
Liverpool's lack of frontmen
"Everyone has known for some time that Andy Carroll was going to leave the club, so the big question is why have they not got a replacement already in the building?
"Are Liverpool's finances as such that they had to let Carroll leave, get the wage bill down, and take the loan fee from West Ham before they could commit to signing their man?
"They must have had someone lined up, so something has gone wrong there and Brendan Rodgers is very disappointed because it has left them really bare up front. If Luis Suarez is out for some time they have Fabio Borini, a youngster in Adam Morgan who played in the Europa League in midweek - and that's it."
Why Andy Carroll will flourish at West Ham
"To get a player like Carroll on loan is a fantastic piece of business and it galvanised West Ham's players and fans as well as manager Sam Allardyce, who was a bit concerned after the defeat to Swansea the previous week.
"If Andy doesn't score himself he will lay things off for others, like Kevin Nolan, who he performed so well with up at Newcastle; they scored something like nearly 40 goals between them when the Magpies got promoted back to the Premier League in 2009-10."
West Ham and Norwich's transfer business
"The Carroll deal meant Yossi Benayoun's loan move from Chelsea to West Ham went under the radar a little bit but he is someone who did fantastically at Upton Park in his previous spell there.
"You add him to Carroll and Matt Jarvis and suddenly West Ham have changed from a team that were looking over their shoulder towards the relegation scrap to one looking towards the top half; they have brought in players who will make a difference to their first team.
"Norwich had a really bad result on the first day of the season, getting beaten 5-0 at Fulham, but they went out and bought Sebastien Bassong, got Harry Kane in and completed a couple of other bits of business. They were unlucky not to beat QPR and they played very well at Tottenham and I think they have done very well in the transfer market."
The problems facing new Spurs chief Andre Villas-Boas
"I think Villas-Boas in under pressure for few reasons: his experience at Chelsea, the fact Spurs did so well under Harry Redknapp last year in finishing fourth, and because they have not started so well this season.
But also because the business they have done on paper looks great - Hugo Lloris, in particular, is a top-class 'keeper. Now Villas-Boas has to fit them into his game-plan and there are so many players to pick from - looking at the midfield he has got Moussa Dembele, Gylfi Sigurdsson, Clint Dempsey, Scott Parker - so he may have a problem."