Justice for the 96
The vindication of Liverpool fans is the most important result of the Hillsborough report, says John Barnes.
Last Updated: 13/09/12 10:51am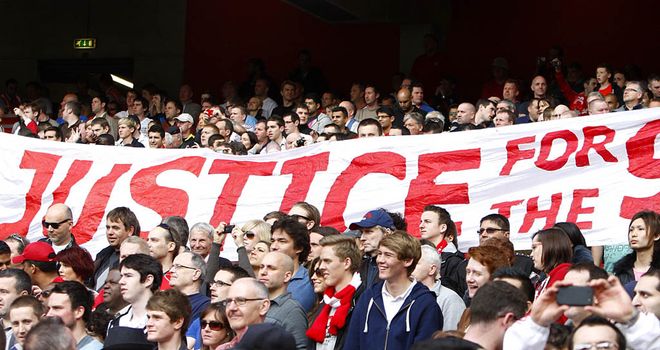 John Barnes says the most important outcome from the report into the disaster at Hillsborough in 1989 is the complete vindication of Liverpool fans.
Barnes was playing for Liverpool on the day of the disaster and said that both teams were unaware of the severity of the situation in the stands as they left the pitch during the FA Cup semi-final tie between the Reds and Nottingham Forest.
And on Wednesday the former midfielder spoke of his relief in hearing South Yorkshire Police and Prime Minister David Cameron apologise for the tragedy and the subsequent attempts to blame Liverpool fans for it.
"The last 23 years has been about clearing the Liverpool fans' names," Barnes told Sky Sports News. "The inquest will now go ahead to find out the dynamics of exactly what went on.
"But the very fact that the South Yorkshire Police and the Prime Minister have apologised has, has in my opinion, completely vindicated the Liverpool fans of any wrongdoing and that is the most important thing."
In describing the events of that day, Barnes said: "We didn't actually see what was going on at the time. All we knew is that we had to come off the field because there were people coming on to it.
"At that particular time we thought it was a pitch invasion but then of course fans were saying people are being killed. We went inside the changing rooms expecting to come back outside to play.
"So we didn't know anything that was going on until we came out maybe an hour later to see on the news and hear from our families about what had actually gone on."