New rules explained
The Premier League have voted in new financial regulations - we try and answer any questions.
Last Updated: 07/02/13 8:31pm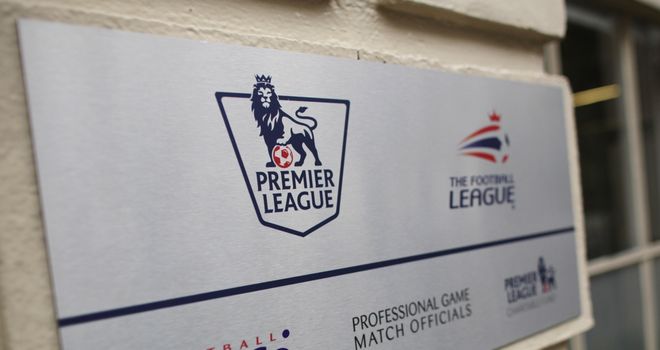 The Premier League have voted in new financial regulations - we try and answer any questions.
Q: Will the Premier League now have a salary cap?
A: Not in the strict sense of the word. Clubs whose total wage bill is more than £52million will only be allowed to increase their wages by £4million per season for the next three years.
Q: So the likes of Manchester United are limited to a #4million a year total wage increase?
A: Not quite - the restriction only applies to the income from TV money. If clubs boost their income through extra sponsorship deals or matchday income, they can spend that on wages too.
Q: What do the new financial fair play (FFP) rules mean and which clubs will it effect?
A: These will put a ceiling on the amount of losses each club can make £105million over three years, but these have to guaranteed by owners.
Q: How does that compare to UEFA's FFP rules?
A: UEFA's are more stringent - losses over three years are limited to 45million euros (#39million).
Q: Which clubs fall foul of the #105million losses over three years figure?
A: On the most recent figures, Manchester City, Chelsea, Liverpool and Aston Villa have all reported higher losses than #105million, but the trend is towards cutting losses and this will not apply until the three years before 2016.
Q: If a club's official annual figures show losses of #110million, will they automatically be in breach of the regulations?
A: Not necessarily - spending on academies, facilities and stadiums can be offset.
Q: What will happen if a club is found guilty of breaching the salary and spending regulations?
A: They are likely to have a points deduction.
Q: Has the final decision now been taken by the Premier League?
A: The principle of the regulations, and the figures involved, have been agreed. They do still need to be ratified at a meeting in April however.
Q: Is that just a rubber-stamping exercise?
A: It will probably go through - but the vote could not have been closer with only 13 of the 19 votes cast in favour, just scraping past the necessary two-thirds majority.
Q: Why did some clubs viewed as being well-run and not making losses vote against the regulations?
A: Some of them believe the Premier League should be a free market, are proud of the way they have run their clubs on a sustainable basis and resent being told what to do.