Football Expert & Columnist
Jamie Carragher says that Liverpool cannot take their foot off the pedal with the race for the title so close
Jamie Carragher says Liverpool cannot take their foot off the pedal with the title race so close.
Last Updated: 21/04/14 8:49am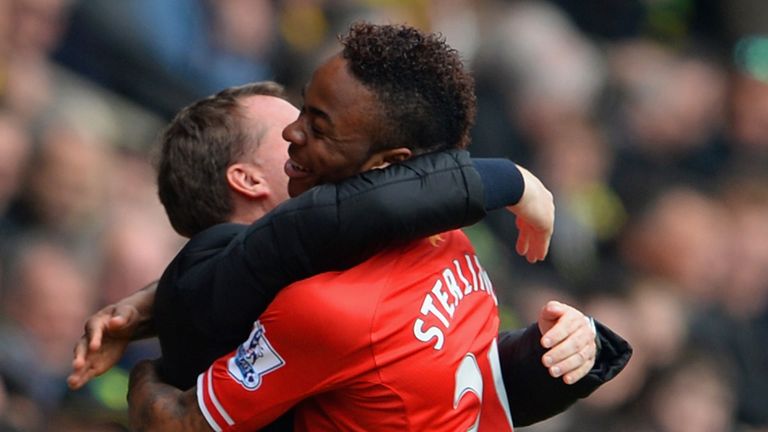 However, with three games to go and Chelsea - who they face next week - and Manchester City close on their heels, Jamie Carragher says that Liverpool have to hold their nerve.
He said: "We thought it was all over at half time but Norwich came back into it. Liverpool were very sloppy in that second half. You talk about teams winning titles and history always shows that there are tight games at the end when nerves come into it and you nick a game 1-0 to win the title.
"How many goals does the opposition need to score to beat Liverpool because the firepower from Liverpool is unstoppable?
"Liverpool have got to be thinking that Manchester City will win all their games - that means if Liverpool lose a game then City could win it on goal difference.
"So even though they are in a great position, the next two games are important for Liverpool. The Chelsea one is vital but the Palace one away, with the way Tony Pulis has got them playing, is a difficult game. City have to go there as well, but Liverpool have to have the mind-set that City will win all their games."
Best in Europe
Liverpool had a real test of nerve and character as Norwich fought back from 2-0 down at half-time. Raheem Sterling was superb for Liverpool, though, and his performance earned him the man of the match award and high plaudits - not only from his manager Rodgers, but from Dwight Yorke and Carragher as well.
"On current form I would say yes, he is [the best young player in Europe]," said Yorke.
"When you look at him play, he is very decisive. There was a little bit of a question mark about his end product but he seems like he is getting involved, he is getting lots of touches with the ball.
"What I like about him as well is his decision making is really good. He is taking his time, making the simple pass when it matters and when he is ready to explode, he does. It was a terrific finish despite the slight deflection. His all round game at the moment is excellent - that pass for Suarez to make it 2-0 was exceptional. That is the sort of stuff you expect him to do all the time, and he is doing that right now."
Carragher agrees and says his tactical nous is very good: "There are a lots of young wingers in the Premier League who just stand on the wing, they don't really score, they don't really create. He is playing left and right and he is playing off the front man.
"Tactically, his understanding of the game for such a young player is excellent. When you hear statements like 'The best youngster in European football', you think that can't be right.
"But you go through the top sides in Europe and think, who are the young players they have got? Who is doing better than Raheem Sterling? There isn't anybody. So what Rodgers is saying is a bold statement but I think it is right."