Dejan Lovren: Future Kop idol?
"It is the beginning and with time I think I will be better and better" - Is Dejan Lovren showing all the early promise of a leader at Liverpool? Could the Croatian solve the defensive problems at Anfield?
Last Updated: 25/08/14 8:13am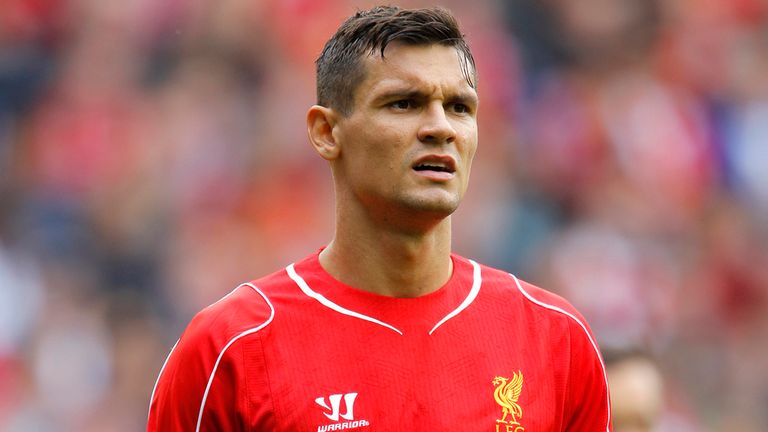 Regardless of whether or not Liverpool conclude what has already been a busy transfer window with the signing of a striker, potentially Mario Balotelli, it already looks like it will be difficult to surpass Dejan Lovren as the Anfield club's best acquisition of the summer.
It is still very early in the season, obviously. Victory over Southampton was their first competitive match of the campaign, of course. But there is still an air of excitement on the Kop about the potential of their new centre-back.
Lovren always on paper appeared Liverpool's most intriguing piece of business and he has since followed that up by looking excellent on the opening weekend of the Premier League. The 25-year-old made four interceptions, joint with fellow competitive debutant Javier Manquillo as more than any other Liverpool player against Southampton, and also contributed 11 effective clearances.
The £20million man, one of a number of summer signings so far at Anfield, did only make a solitary tackle, however, a sign of a good defender is one who reads the game without being required to tackle. To demonstrate this, Lovren constantly darted ahead of Southampton's attackers, admittedly one of whom was the underwhelming Graziano Pelle, to pinch the ball without any challenge being necessary.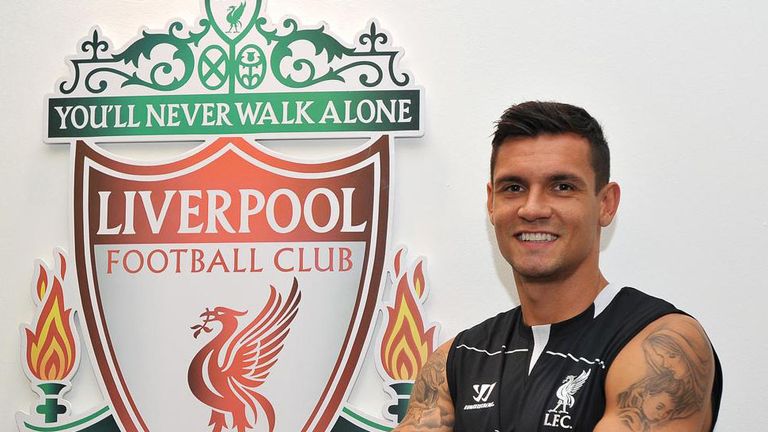 On top of that, Lovren's passing was characteristically excellent against his former club, Southampton. The Croatian, who was first linked with Brendan Rodgers' Liverpool when at previous club Lyon, played 69 passes and at an accuracy rate of 95.7 per cent. This is particularly standout when it is considered, of all the players in the Premier League who played more than 60 passes on the opening weekend, only Arsenal's Laurent Koscielny could boast a better accuracy (96.8%).
It can be comparatively easy to dismiss centre-backs' distribution statistics due to the nature of the often short and unchallenged passes but, as demonstrated by the graphic below, Lovren has immense range and also sprayed some radar-accurate, cross-field balls to the flanks to put Liverpool on the attack.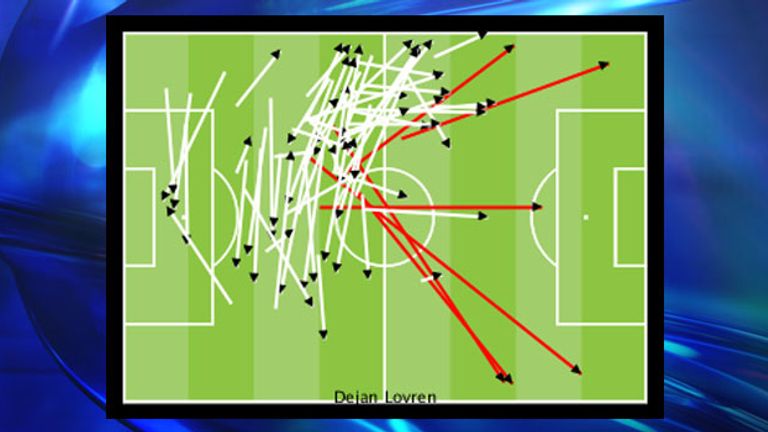 Lovren's forward thinking was also earlier demonstrated in helping set up Daniel Sturridge's goal in the pre-season win over Borussia Dortmund; a Liverpool debut in which the defender also scored to show his aerial ability at both ends of the field.
I think Lovren will add something to Liverpool at the back, which is what they need. At the moment it looks like the manager has gone for Lovren and Martin Skrtel and I think that is probably the best partnership
Jamie Carragher
But none of the above should come as a surprise given Lovren's ability was already known in the Premier League in his one season at Southampton. What has already been remarkable in his dawning Liverpool career is the manner in which he commands his new club's defence at such an early stage.
There were still nervy moments for Rodgers' attack-minded Liverpool against Southampton; Lovren was coming in to a defence of which some members conceded 50 goals in last season's ultimately flawed title challenge. But the reassuring presence which Lovren provided sensed of a new element which has been missing for at least a year.
"He is exactly what I have been looking for since Jamie Carragher left," said Liverpool boss Rodgers after that win over Dortmund. "He is a dominant, No.1 centre-half, who reads the game well, offers good guidance to the back four and the rest of the team."
That is why the Kop are buzzing about Lovren. Bigger tests await, such as defending champions Manchester City on Monday night, but the nature in which he plays as if he has been the heartbeat of the Liverpool defence for years is significant. 
Compare Lovren to the inconsistent likes of £18m Mamadou Sakho, Sebastian Coates or – for all his experience – Kolo Toure and the contrast is stark. Indeed, Rodgers mentioning Lovren in the same sentence as Kop idol and now Sky Sports pundit Carragher is possibly the highest praise there is at Anfield.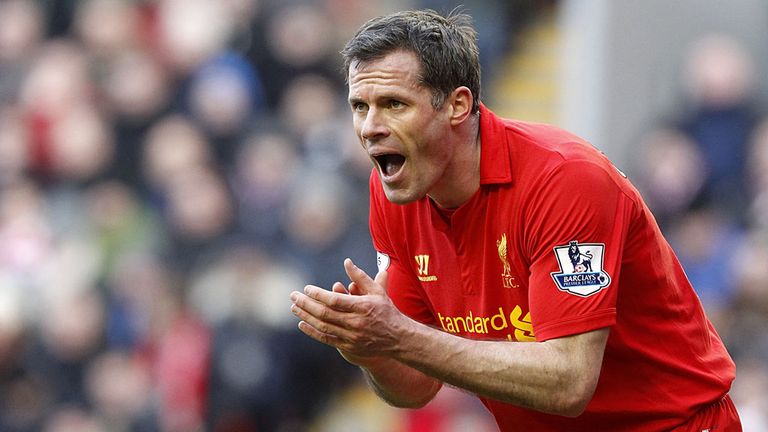 Carragher himself said of Lovren: "I thought he did well last week. To be playing against former team-mates maybe made it slightly more difficult for his first game in the Premier League for Liverpool but I think he is a really good player. I think he will add something to Liverpool at the back, which is what they need. At the moment it looks like the manager has gone for Lovren and Martin Skrtel and I think that is probably the best partnership."
In that sense, someone who can partner Skrtel but be the lead centre-back, Lovren seems to follow a similar trait to Carragher.
With that mind, at a time when current vice-captain Daniel Agger's days are looking close to numbered, and with other deputies to Steven Gerrard difficult to call, maybe it is not stretching it too much to even picture Lovren as following Carragher as becoming a Liverpool vice-captain in the not too distant future.
Lovren himself has admitted: "Brendan said he has seen me as a leader. I told him I am still young. I am 25. But I will try my best. I will just keep working and it will come one day: my leadership, maybe. I knew this was my role. I like to talk during the game. It is the beginning and with time I think I will be better and better."
That last sentence perhaps says everything. If Lovren builds on his early signs of promise at Anfield, it is likely there will be many more than just Rodgers who are impressed.