Tottenham Hotspur 0 Liverpool 3: Raheem Sterling stars for Brendan Rodgers
Liverpool's teenager delivered another superb performance in the dismantling of Tottenham. The youngster now appears to be developing at a rate faster than any other English player
By Daniel Storey - Follow on Twitter @danielstorey85
Last Updated: 31/08/14 8:26pm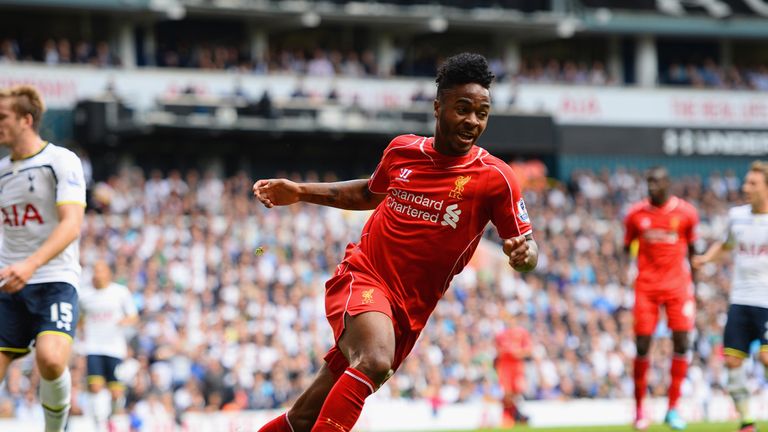 Brendan Rodgers' decision to put Mario Balotelli straight into the Liverpool starting XI in the 3-0 win at Tottenham Hotspur saw the return of the diamond formation in midfield, with Raheem Sterling operating at the uppermost point.
With the departure of Luis Suarez, many predicted that Rodgers would prefer to utilise a 4-2-3-1 or 4-3-3 formation, predictions that seemed only to strengthen with the arrival of both Lazar Markovic and Adam Lallana. While the arrival of £16million man Balotelli in partnership with Daniel Sturridge may make for interesting team selection decisions further down the line for Rodgers, after a lack of cutting edge in attack against both Southampton and Manchester City, it made sense to try something new.
The man to miss out was Philippe Coutinho, who has flattered to deceive so far this season despite being given an opportunity to cement a place in the absence of Suarez. The Brazilian would prefer to play centrally and may feel frustrated at being dropped from the side so early in the season, but he is wasted as a wide forward in a 4-3-3. He may again have to settle with being an impact player from the bench this season.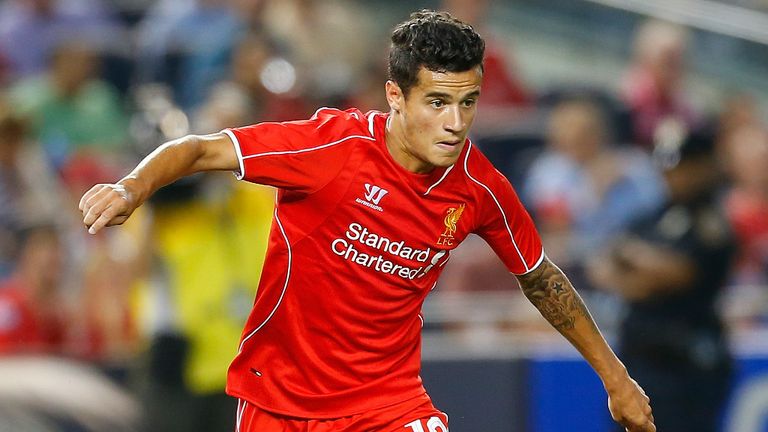 The 4-4-2 diamond (or perhaps 4-3-1-2, depending on your preference) also allows for Sterling to have a greater impact on proceedings. There is a concern that Sterling occasionally drifts out of games when playing on the right wing, and his best moments against both Southampton (run for the opening goal) and Manchester City (chance created for Sturridge) both came from central areas.
It took eight minutes for Rodgers' selection to be justified. With the knowledge that Balotelli would give a presence in the box (and Sterling an added central threat), Sturridge was able to drift onto the right wing to pick up the ball. His pass found Jordan Henderson, who played the ball across goal. All that was left was for Sterling to tuck home from an angle at the back post - add that to his ever-growing list of being the man in the right place at the right time.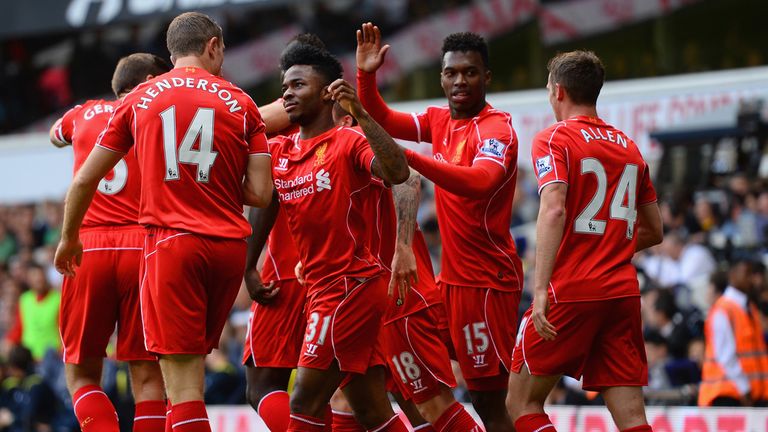 Weirdly, there seems a feeling that Sterling is somehow underrated. Perhaps after an era in which young England players have been consistently lauded above their current (or even potential) ability, we have now taken the subconscious decision to avoid placing such talent on unrealistic pedestals.
Of course there are still times when Sterling runs down a blind alley or fails to mark an exciting run with the desired end product, but he will not turn 20 until December. In between times, he has an aptitude for dribbling at pace and taking on a defender rarely seen in someone so young. Furthermore, after an initial two goals in his first 27 Premier League games, Sterling now has 11 in his last 35 - goals have been added to make him a forward option rather than simply a wide midfielder.
The youngest player on the pitch at White Hart Lane was also comfortably the most impressive - Sterling is improving at a faster rate than any other player in England.