Midfield conundrum
After Arsenal suffered another defeat to Chelsea in Mathieu Flamini's absence, Arsene Wenger must look to recreate the balance the Frenchman provides when Liverpool visit the Emirates on Saturday
By Matt Stanger
Last Updated: 29/10/13 11:08pm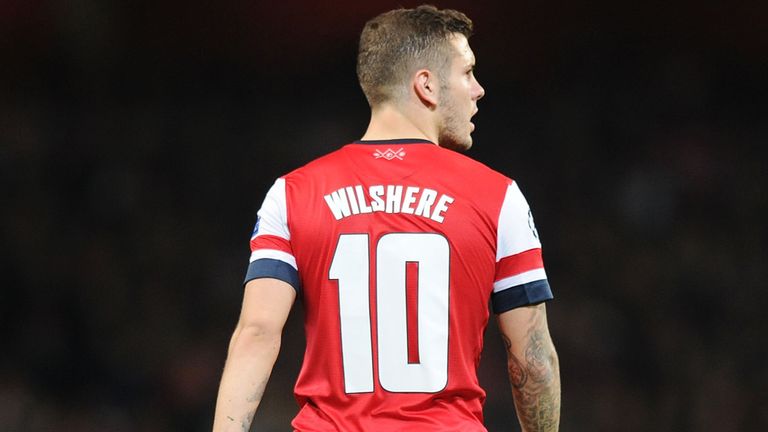 "This is a good opportunity for us to show we are ready. I'm not sure it will affect the Premier League at all, but you know people will look at you, how you behave and whether you can win the big games like that. What is for sure is you that you want to win these sort of games. That has a certain psychological influence on the team."
Despite Arsene Wenger expressing his desire for Arsenal to maintain their momentum in the Capital One Cup tie against Chelsea, the manager's 'mixture' of first-team regulars, hopeful understudies and Samurai pretenders failed to provide the performance he had hoped for. It was a disappointing night at the Emirates, not only because of the 2-0 defeat, but for the manner in which the Gunners succumbed to their rivals.
It may be difficult to draw firm conclusions from a match in which Olivier Giroud and Mesut Ozil started on the bench, as Nicklas Bendtner and Ryo Miyaichi wasted rare opportunities to prove themselves, but the nature of Arsenal's loss underlined a worrying trend that Wenger will be keen to address ahead of Saturday's top-of-the-table clash with Liverpool.
Given the nature of Chelsea's counter-attacking approach on Tuesday, and the effect it had to inhibit Arsenal's incision, it appears that the Gunners have a problem playing teams who match them at their own game. Wenger has been willing to cede control in favour of pursuing better goalscoring chances this season, but when Arsenal have faced their stiffest challenges against Chelsea and Borussia Dortmund, they have come up short.
This reversion to 'sterile domination', as Wenger terms it, is a particular point of frustration for the manager and he appeared as agitated as the Emirates crowd watching his team muster just a single shot on target against a Chelsea side who contained and countered with all the intelligence one would expect of a Jose Mourinho side.
It should be a pressing concern to Wenger that Chelsea were allowed to opened the scoring direct from an Arsenal corner, as Cesar Azpilicueta stole in to profit from Carl Jenkinson's woeful error. The Gunners have already been torn apart on at least two previous occasions from their own set-pieces this season - for Aston Villa's third on the opening day and when Mikel Arteta was sent off at Crystal Palace at the weekend - and Chelsea found it all too easy to break at speed through the middle.
If Mathieu Flamini had been fit to feature, perhaps he would have provided the resistance Arsenal required against Chelsea's finely-tuned counter-attacking system, with the Frenchman impressively anchoring the midfield alongside Arteta when Napoli visited the Emirates in September. "Flamini has given us a balance between attacking and defending," said Wenger following the Gunners' 2-0 win on that occasion. "He is someone who accepts the 'dark' role in the team."
That 'dark' role is clearly not suited to either Jack Wilshere or the exuberant Aaron Ramsey, but one of the duo will be tasked with partnering Arteta on Saturday and over the coming weeks following the three-week prognosis for Flamini's groin injury. With the balance in central midfield crucial in allowing freedom to Arsenal's attacking talents, Wenger will need to work at getting less out of Wilshere or Ramsey as 'restraint' becomes the operative word.
Wenger will remember the way in which two quick Liverpool breaks left Arsenal chasing a two-goal deficit at the Emirates last season, while the defeats to Chelsea and Dortmund are fresh in his mind. If the Gunners are to impose themselves on Saturday and avoid being picked off on the break by Suarez and Sturridge, it is vital that the manager can recreate the balance that served Arsenal so well before Flamini's fitness issues.
This article first appeared on Football365