Football Expert & Columnist
David Moyes will get it right for Manchester United - Jamie Carragher
David Moyes just needs time at Man Utd so write their title chances off at your peril, says Jamie Carragher.
Last Updated: 08/11/13 3:08pm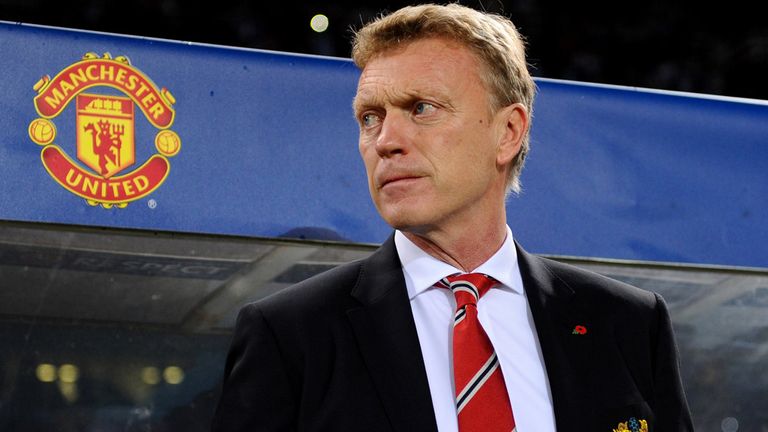 I wouldn't say they were at their best in midweek in the Champions League either, but they've been on an impressive unbeaten run.
They were decent at Fulham and they had a good win against Stoke, coming from behind, but it's a big test for United against Arsenal on Sunday.
They lost at Man City and Liverpool and it's vital they go out and win a big game now.
David Moyes has received some criticism but he's got to do what he believes is right; he can't do everything Sir Alex Ferguson did as he's a different manager with his own ideas.
Every manager is the same - they want to keep clean sheets and score goals. He has to get the results and the spotlight's going to be different but he's not the kind of manager that will change too much.
He got the job on the back of what he did at Everton so he has to set up the team the same way that's got him success in the past and not focus on what other managers have done.
He'll do what's best for him and what's best for the club.
It'll take time at United, though. Players are used to having new managers - maybe not at United but they'll be used to coaches changing every two to three years.
Changing
It's difficult to imagine another manager being there as long as Sir Alex and who knows how long Moyes will be there. Alex was a one-off but it's just something the players will have to get used to.
They've got a squad full of quality players - like any top team - and they want to play games and Moyes will continue changing them around. In the past Sir Alex Ferguson was always changing his team.
It's not something Moyes was able to do at Everton but all the top clubs do it.
In the modern game, players have to adapt to different formations, different positions and they have to get used to it. I made a lot of positional changes in my career - especially at the start.
Players obviously want to play in their favoured position but the modern player - especially attackers - has to play on the left, central, and on the right.
Players now are getting their head around squad rotation and different positions - that's part of the game and how the game has evolved.
United are a big club and there are high expectations but I don't think anyone will be panicking at the club. Moyes has got a long contract and I'm sure he'll do a great job.
They've been notoriously slow starters who normally come strong and in the last six or seven games they've been showing form and that's something they may continue to do.
They are still well within reach of winning the Premier League and there's a long way to go.
Chance
It will be interesting to see how Moyes sets up against Arsenal. It's a big game for United and they will want the three points.
A draw is not the end of the world, but they're quite a way behind Arsenal in the table and have a great chance to make some ground.
A big win and good performance at Old Trafford would also give them great confidence and do wonders over the next few months and really let everybody know they're still fighting for the title.
It's also vital for Arsenal. They know United can still come back at them.
They haven't played too many big boys so far this season and this is the first time they've played a big team away from home.
A lot of people will be watching to see how they get on and if Arsene Wenger's men can pick up the points it will give them a massive confidence boost and send out a message that they are right up for the title.