Targets: In the news
With the January transfer window heating up, European scouting expert Tor-Kristian Karlsen gives his verdict on five stars currently making the news...
By Adam Bate, Kate Burlaga & Mark Farrell
Last Updated: 24/01/14 11:28am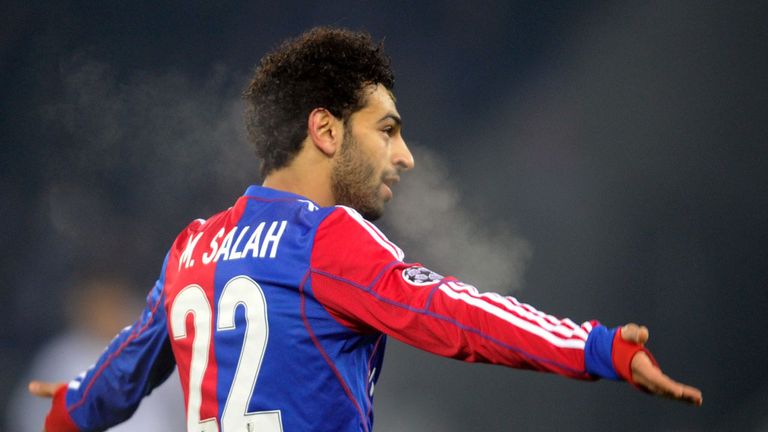 Tor-Kristian Karlsen has worked in the football industry since 1996 in various roles, including chief scout, sporting director and most recently as CEO of AS Monaco. He dropped into the Sky Sports News studios to provide his expert view on some of the biggest names catching the eye of the Premier League's heavyweights during the January transfer window.
Juan Mata
Age: 25
Nationality: Spain
Club: Chelsea
Position: Attacking midfielder
Wanted by: Manchester United
The word
Manchester United are close to sealing a deal in the region of £40m for Chelsea's Juan Mata, and despite quibbles over the playmaker's place in a side that has traditionally played with wingers, Karlsen believes the move would galvanise the beleaguered champions.
Karlsen's verdict
"I think the Mata signing is a great move for them. I hear people discussing where he might fit in and questioning whether he's a David Moyes type of player but I think David Moyes is well aware of his qualities and how to get the best out of him. For me, it's a great statement of intent. The squad, as everyone knows, is short in certain departments. I think they need some work in defence and midfield but it's difficult in January because the teams that Manchester United are likely to buy off are teams that are themselves chasing titles and trophies and Champions League qualification."
Julian Draxler
Age: 20
Nationality: Germany
Club: Schalke
Position: Attacking midfielder
Wanted by: Arsenal
The word
Leaders Arsenal, meanwhile, have been linked with Schalke's Julian Draxler but Arsene Wenger had played down talk of any big-name arrivals and Karlsen fears the Gunners boss is calling no-one's bluff.
Karlsen's verdict
"I'm not sure anything is happening at all to be honest. It would surprise me if Schalke were to sell a player like him in the January transfer window; the Germans are always reluctant to do January business. Schalke have got a Champions League knockout game against Real Madrid coming up and if Draxler plays a blinder there his market value will probably increase even further. He's a wonderful player, I like him very much. Despite his size, he's powerful, yet he can still dribble, he's very technical, has a great stride and is very hard to stop when he has space in front of him. If Arsenal end up champions, or second, or even third, I think it's a very exciting proposition for him, but I really can't see this happening in January."
Mohamed Salah
Age: 21
Nationality: Egypt
Club: Basel
Position: Winger
Wanted by: Chelsea; Liverpool
The word
Basel's Mohamed Salah is another name tipped for the Premier League but Karlsen thinks Chelsea could beat Liverpool in the race for the services of the Egypt international winger - a move since confirmed by the London club.
Karlsen's verdict
"It won't necessarily be a case of the highest bid; the player's wishes are very important. With all due respect to Liverpool, if Chelsea come knocking, they will normally choose London. He's a little bit immature still, maybe, and could do with another few months, half a year in Basel, but he's very fast, likes to take people on and can play across the front so he looks like a decent addition."
Remy Cabella
Age: 23
Nationality: France
Club: Montpellier
Position: Midfielder
Wanted by: Newcastle
The word
Over on Tyneside, Montpellier's Remy Cabella and Borussia Monchengladbach's Luuk de Jong are two players understood to be on Newcastle's radar but Karlsen reckons a move for the former would be the smarter - and says he can complement, not replace, Yohan Cabaye.
Karlsen's view
"I don't see Cabella as a direct replacement to Cabaye. Cabella is is a bit more attacking-minded; he plays in bursts, he receives the ball higher up the pitch than Cabaye does. He's a wonderful player and I think if he does go to Newcastle, the fans will love this guy. Luuk de Jong is a strange one. Monchengladbach paid quite a lot of money for him - around £10m - and he has been a bit of a flop there; he's hardly played this season. He's a very hard-working centre-forward; he runs and runs, he's good at receiving the ball and making himself avaialble but he maybe lacks that goalscoring instinct."