Transfer deadline day: Hit or miss?
Sky Sports gives you the chance to rate all the big deals at the end of the summer transfer window. Will your club's new signing be a bargain or a flop? Have your say and vote in our polls to get a definitive verdict...
By Adam Bate & Peter Fraser - Graphics by Jimmy Adams
Last Updated: 02/09/14 1:43am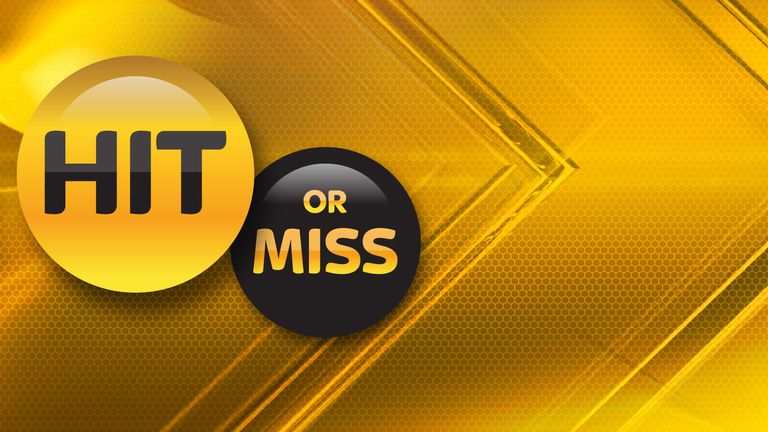 Every fan hopes their club can produce the best signing of any transfer window. Sometimes a new arrival can indeed prove to be a masterstroke but sometimes that latest signing can also develop into an expensive mistake.
Managers are therefore desperately attempting to complete the right pieces of business before Monday at 11pm brings the end of this summer's transfer window. But what do you think of the big-name signings which have been completed?
From the loans to the mega-money, we have rounded up all the information you need on the key moves, including the details on the player's background, his strengths and weaknesses, opinion from around the world and expert analysis. Get the lowdown and then vote on whether the signing will be a hit or miss.
Click on the individual players below to vote hit or miss and have your say...
Chelsea have got their hands on a goalscorer of the Premier League's high standards after paying Queens Park Rangers a fee of £10.5million. With 14 goals in 26 Premier League appearances for Newcastle United last season, there can be no questions about Remy's ability. He will also be a back-up option for Diego Costa who is not carrying the apparent chronic loss of confidence which had felled Fernando Torres before the Spaniard's loan to AC Milan. At the same time, the probable loan of Marco van Ginkel to AC Milan, in the wake of Torres, would sort Chelsea's foreign player quota. But will Remy be happy with a bit-part role?
Click here for a full profile and to rate Loic Remy's transfer as a hit or a miss
MARIO BALOTELLI (£16M – LIVERPOOL)
With Luis Suarez off the books, Liverpool manager Brendan Rodgers is taking on another project. Not so much a case of inviting trouble to his Melwood door but paying for the privilege; a peculiar example of Munchausen syndrome by proxy with Rodgers revelling in the role of full-time carer. But this view does Rodgers a disservice. The question Rodgers will be asking is how much of the Balotelli circus represents background noise that can be ignored. Can he make the difference with a player deemed "unmanageable" by Jose Mourinho? And how much can Balotelli really scupper Liverpool's momentum?
Click here for a full profile and to rate Mario Balotelli's transfer as a hit or a miss
SEBASTIAN COATES (LOAN - SUNDERLAND)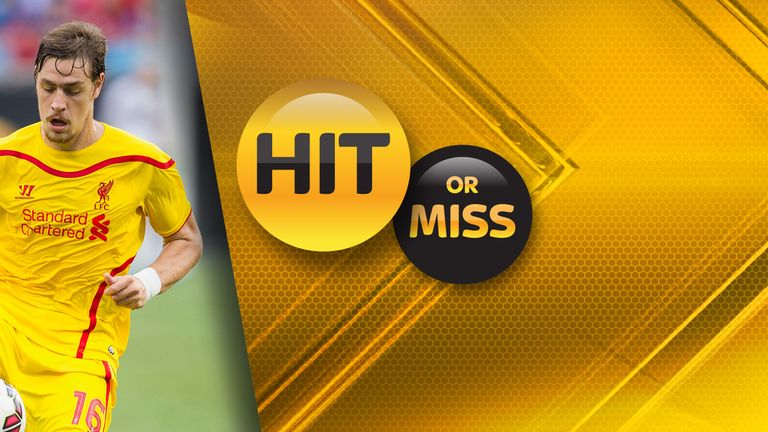 The Uruguayan international defender has found himself well down the pecking order at Anfield under Brendan Rodgers but will be hoping for better luck under the tutelage of his compatriot Gus Poyet at Sunderland. Can the prospect of regular football in the North East coax out the talent that Liverpool first identified in the composed central defender? 
Click here for a full profile and to rate Sebastian Coates' transfer as a hit or a miss
DALEY BLIND (£14M - MANCHESTER UNITED)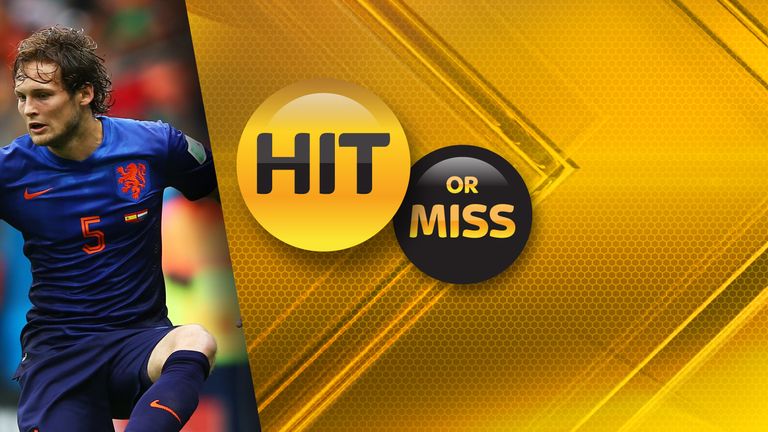 The 24-year-old Netherlands international looks a versatile acquisition for Manchester United with the potential to slot in midfield, full-back or wing-back at Old Trafford. Of course, manager Louis van Gaal knows the player well having been part of his World Cup squad in the summer and if Blind can replicate those performances for United then the move should work out well. However, are there any guarantees these days when it comes to the Manchester United malaise?
Click here for a full profile and to rate Daley Blind's transfer as a hit or a miss
JAMES MCARTHUR (£7M - CRYSTAL PALACE)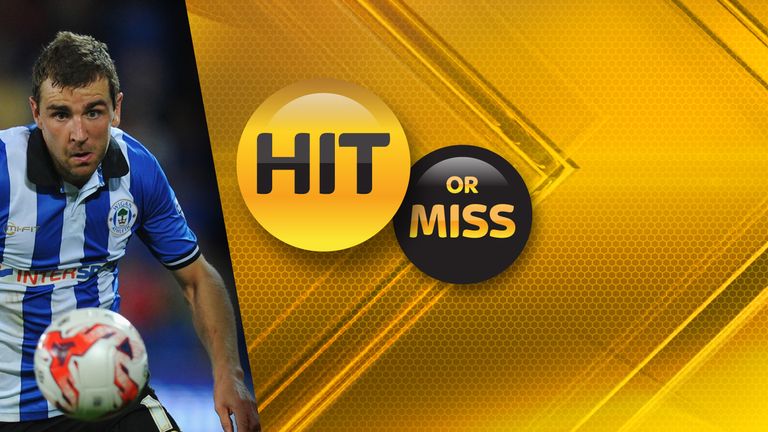 Neil Warnock has splashed the cash early into his second stint as Crystal Palace boss with the acquisition of the Scotland international midfielder. McArthur was an important part of the Wigan team that won the FA Cup in 2013 with his composed use of the ball in the centre of the pitch and will add plenty of quality to the Palace midfield. It's a chunky fee but can the 26-year-old repay it by helping the Eagles enjoy another successful campaign?
Click here for a full profile and to rate James McArthur's transfer as a hit or a miss
BENJAMIN STAMBOULI (£4.7M - TOTTENHAM)
Tottenham boss Mauricio Pochettino favours the pressing game and appears to have identified Stambouli as the sort of enthusiastic midfielder capable of initiating this tactic in much the same way that Morgan Schneiderlin was able to do for the Argentine at Southampton. If he gets the chance to impress, it would be no surprise for the Frenchman to emerge as a bargain buy.
Click here for a full profile and to rate Benjamin Stambouli's transfer as a hit or a miss
SANDRO (UNDISCLOSED - QUEENS PARK RANGERS)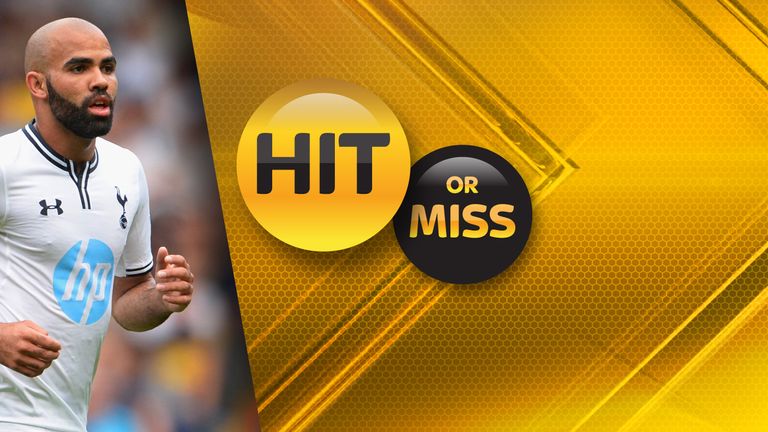 Sandro was a popular figure at Tottenham and there will be some still feeling he was capable of playing a part in the club's future. At the age of 25, there is considerable time for him to fulfil his early promise and get back to the player who ranked among the top three in the Premier League for combined tackles and interceptions in the 2012/13 season. A fit and focused Sandro would be a huge asset to Queens Park Rangers and reunited with Harry Redknapp, there is every reason to believe the Brazilian can rediscover his best form. This could well be a big hit for the newly-promoted club.
Click here for a full profile and to rate Sandro's transfer as a hit or a miss
TOBY ALDERWEIRELD (LOAN - SOUTHAMPTON)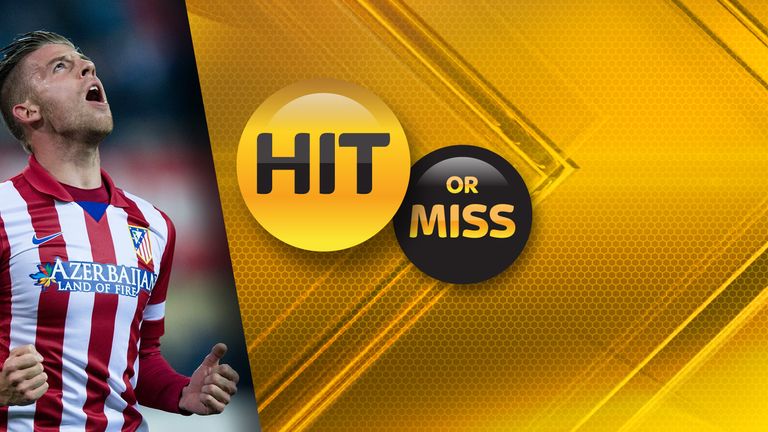 With Southampton in need of a replacement for Dejan Lovren, a less-risky season-long loan looks like a good piece of business. That Arsenal, Liverpool, Tottenham Hotspur and Newcastle United were also credited with an interest in Alderweireld in the past says everything about his potential and perceived suitability for the Premier League. Belgian imports to England's top flight over recent years have seen many success stories and Alderweireld has all the attributes to follow suit.
Click here for a full profile and to rate Toby Alderweireld's transfer as a hit or a miss
DANNY WELBECK (£16M - ARSENAL)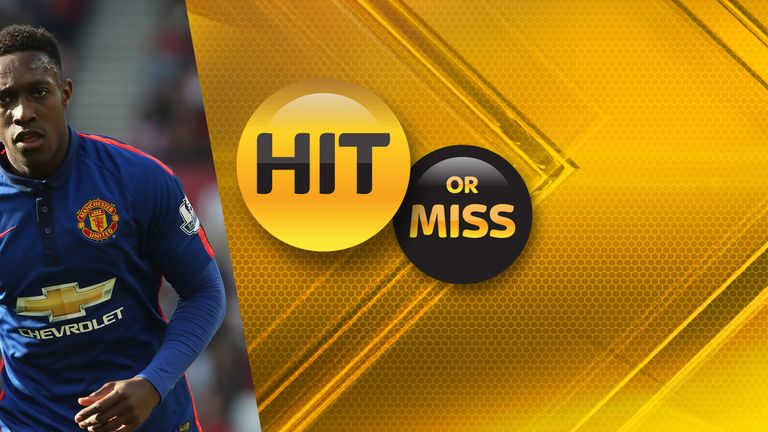 Few players divide opinion like Welbeck. Some will point to an unconvincing goalscoring record, while others will argue that many of those appearances have come whilst playing out of his favoured position. With plenty of other attacking midfield and wide options at Wenger's disposal, he'll most likely get his chance to settle the debate in an Arsenal shirt - we're likely to find out one way or the other what Welbeck is really capable of very soon.
Click here for a full profile and to rate Danny Welbeck's transfer as a hit or a miss
RADAMEL FALCAO (LOAN - MANCHESTER UNITED)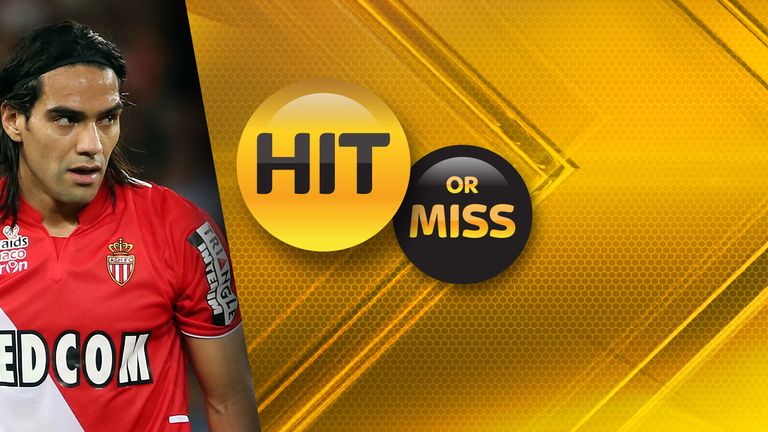 Falcao's track record of having consistently scored goals in Portugal and Spain, along with two goals in three appearances since returning to fitness for Monaco, make it almost unthinkable that he will not find the back of the net on a regular basis in England. With the added motivation this will provide for Rooney and Van Persie, United now have one of the most formidable forward lines in Europe. Combined with the numerous big-name, record-breaking signings which had already arrived this summer, it is also a boost for United's previously maligned hierarchy following their failures in recent windows.  
Click here for a full profile and to rate Radamel Falcao's transfer as a hit or a miss