Michael Appleton tells FL72-Preview why he loved managing Portsmouth
Michael Appleton told FL72 why his time in charge of cash-strapped Portsmouth was so enjoyable.
Last Updated: 24/11/13 5:50pm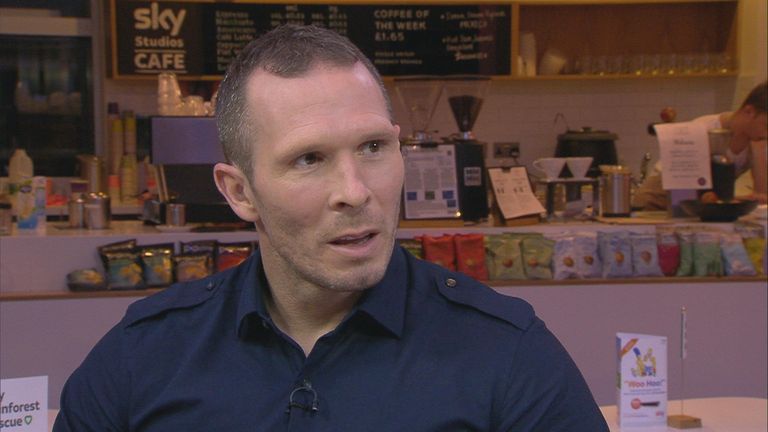 Appleton spent just under a year in charge of the Fratton Park outfit, during which time Pompey slipped into administration and were relegated to League One.
But the former Man United trainee says he developed a strong association with Portsmouth's support and feels he may have departed the 2008 FA Cup winners to soon.
Of his spell on the South Coast, Appleton said: "It was a 12-month period that was very difficult, but the time I had down there, as crazy and chaotic as it was and despite the fact we went down a division, it was probably my happiest time [as a manager]."
"The reason I say that is that I had a fantastic relationship with the fans - time and time again they wouldn't leave the ground until I'd been to see them - and when you go to a club like Portsmouth it is very difficult not to stay in touch with people.
"And in hindsight - which is a wonderful thing - I might not have left when I did and I wouldn't have had my experiences at Blackpool and Burnley and been out of work now."
Stability
Appleton took charge of Blackpool in October 2011 but just 13 games later - of which he won two, drew eight and lost three - the ex-West Brom midfielder headed to Blackburn to succeed Henning Berg, who had himself only bossed Rovers for 10 matches.
The 37-year-old was axed by the Ewood Park hierarchy after 15 fixtures and replaced by current incumbent Gary Bowyer, but he says he has not been deterred by his sacking and hopes to get back into coaching - either as a manager or an assistant - in the not-too-distant future.
"Berg hadn't stayed too long in the job and in the back of my mind I was thinking: 'Surely that can't happen again?'" said Appleton, who is now part of England boss Roy Hodgson's scouting network.
"[Working with the Venky's] didn't really faze me and I just thought that Blackburn were a fantastic football club with a great infrastructure and that if I could bring a bit of stability it was the type of club that could be fighting to get into the Premier League.
"I have been out of the game for seven or eight months and since the age of 16 I've never been out of work so it has been a reality check and culture shock for me, but I have built up a reputation as a half-decent coach.
"I have no problems going in as either a number one or a number two, thought I know people can be paranoid about appointing you after you have been away from the dugout for a while."