Sign for your club
Lifelong Portsmouth fan Rob Phillips has won the Papa John's Sign For Your Club competition.
Last Updated: 14/02/14 1:58pm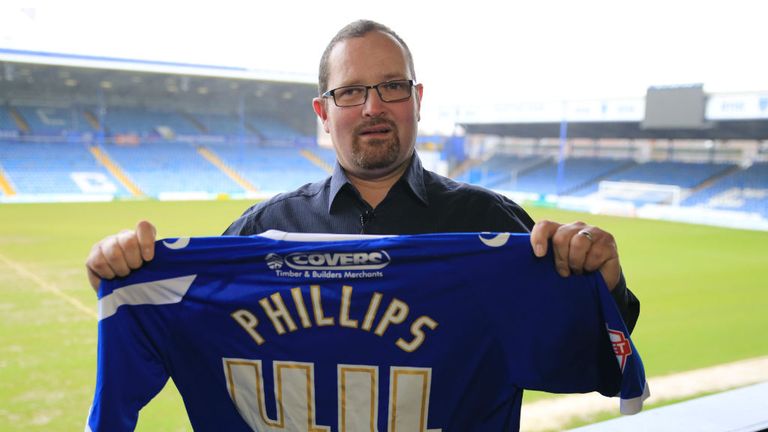 Lifelong Portsmouth fan Rob Phillips has won the Papa John's Sign For Your Club competition and penned a short-term contract with the Sky Bet League Two outfit on Friday.
He becomes an official squad member, allowing him to realise a childhood ambition.
Papa John's is the official pizza partner of the Football League and created a competition, in partnership with Sky Bet, which would make the transfer window a winner for football fans up and down the country.
The creation of Sign For Your Club has transformed Phillips' dream into a reality.
Phillips said of his signing for Pompey: "It's amazing to have signed for the club that I have supported since I was a boy.
"The lads have treated me well and it's an honour that I'm now an official member of the squad. I chose squad number 44 as it was my 44th birthday on Saturday - I couldn't have wished for a better birthday present!"
As a member of the Portsmouth squad, Phillips will also take part in a training session with the players on Friday and his name will appear on all official squad lists, including matchday programmes.
Prizes
Additionally, Sign For Your Club provides him with a number of fantastic prizes, including; a signed shirt, free tickets to every home game for the remainder of the season, a stadium tour, a full replica kit complete with their name and number as well as free pizza for a year.
Andrew Gallagher, marketing director for Papa John's, said: "Sign For Your Club offered fans a once in a lifetime chance to become an official squad member of the professional football club that they support. I am so pleased for Rob to become an official Pompey player - for him, the dream has just begun!"
As part of the deal to sign Phillips, Papa John's has also donated £20,000 to Portsmouth Football Club.
Ian McInnes, Chairman of Portsmouth Football Club, said: "We are delighted to welcome Rob to our squad - I hope he enjoys every minute!
"On behalf of the club, I would also like to thank Papa John's for the generous £20,000. It was a fantastic competition and everyone connected with Pompey understands the importance of fan engagement and working with sponsors to keep this great club running. Hopefully this boost will help us climb the table as we enter the final stages of the season."
For further information about Papa John's, please visit www.papajohns.co.uk
For a wide range of match odds and a £5 free bet every week, visit www.skybet.com