Football podcast
Liverpool's title hopes and Adnan Januzaj's impact at Manchester United are on the Football Podcast.
Last Updated: 07/10/13 2:38pm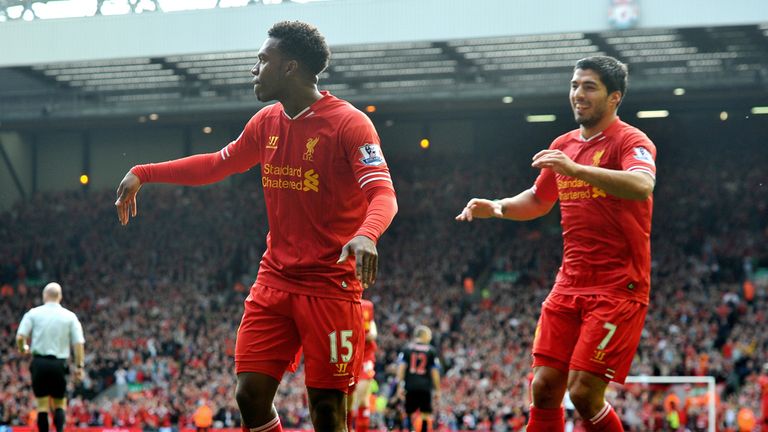 Sky Sports News Radio host Mikey Burrows hosts this week's Football Podcast and is joined in the studio by TEAMtalk.com's Rob McCarthy and Pete O'Rourke from skysports.com to discuss all the latest news from the Premier League.
United's new hero
Following Adnan Januzaj's outstanding display for Manchester United at Sunderland, Rob and Pete discuss whether his performance was merely papering over the cracks at Old Trafford.
Rob is also concerned at talk of the 18-year-old eventually being allowed to play for England on residential grounds, something that Mikey stongly disagrees with.
Can Liverpool win the league?
Rob sees no reason why Liverpool can't aim for more than just the top four, as long as the dynamic Suarez/Sturridge partnership stays in place. Liverpool fan Pete is a bit more cautious though and would just be delighted with a Champions League spot.
Has Tottenham's bubble burst?
Spurs fan Rob is not too concerned by the loss to West Ham but thinks the Europa League is already having a detrimental effect on the team and even thinks there should be an option to opt out of the competition if you qualify via the league.
Mikey is appalled by this notion but Pete agrees that he would rather Liverpool finish sixth than fifth and have to play Thursday, Sunday.
You can listen to the Podcast via Soundcloud below.
You can also access the Podcast on iTunes.
If you want to get a mention on the next Football Podcast, send a tweet to @TEAMtalk with the hashtag #ilovethepodcast - and you may be one of the lucky ones selected.