Pros and cons
After a week in which two Premier League coaches lost their jobs, the director of football role in English football has come under scrutiny once again. Adam Bate looks at the pros and cons of separating the key management roles at a club.
By Adam Bate - Follow @GhostGoal
Last Updated: 20/12/13 2:02pm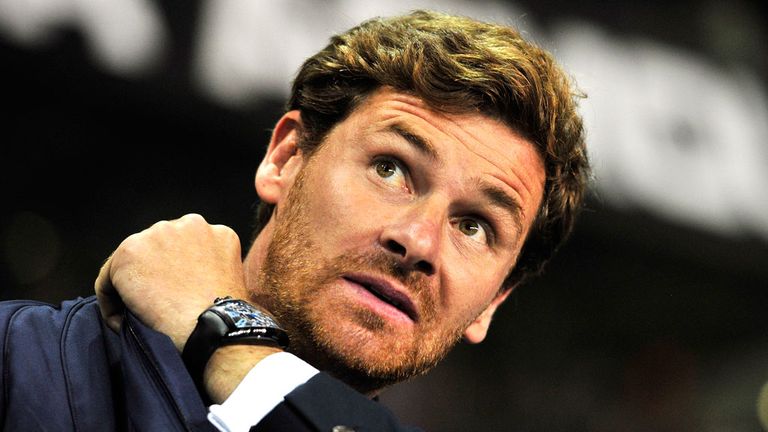 Steve Clarke was removed from his position as West Brom head coach on Saturday evening with Andre Villas-Boas following him out the Premier League exit door on Monday morning when Tottenham dispensed with his service. With both clubs employing a director of football, it has sparked further debate about the merits of the structure. Here we look at the strengths and weaknesses of introducing the role...
BENEFITS
More stability to structure
Chris Powell is the longest serving manager in the Championship and is yet to see three years in the Charlton job. Newcastle manager Alan Pardew is the only Premier League boss other than Arsene Wenger to hit that anniversary. In a sport that sees such change, why would an organisation hand such wide-ranging powers to that person?
It is one thing to allow a manager his own back-room staff but the danger comes when they are also permitted to bring in the academy coaches and that's just the start. It is not uncommon for large sections of the scouting function and the analytics department to leave with the old manager and thus the entire personnel structure of the club can be undermined.
If these positions were more closely affiliated with the director of football there is the opportunity to separate key departments from the day-to-day vagaries of the game. No longer would a club be plunged into full-blown crisis by the simple act of changing a coach and the paralysis sometimes evident during transition periods can be minimised.
Long-term thinking
When a manager is under pressure to get results he might be inclined to make short-term purchases that are in his - but not the club's - best interests. Will the manager be angling for that 'final piece in the jigsaw' - the 33-year-old striker with a dodgy knee who is available for a chunky fee. After all, it might grab a few more points and allow the beleaguered boss to cling onto his job for another few months.
A sporting director further removed from the day-to-day pressures of the league table can afford to take a more far-sighted approach to recruitment, focusing on a return on investment and therefore growing the club. A person in this role might be more inclined to eschew the opportunity to hand that journeyman forward one last pay day and instead invest in a teenage talent with long-term potential.
Transfer market specialists
Writing in The Guardian, former AS Monaco sporting director Tor-Kristian Karlsen argued: "I do feel the approach to the transfer market is more haphazard in England, which may be put down to a weakness in the managerial system that rarely finds the space or the culture for high-level executives empowered to work exclusively on the transfer market and who are experts in the field."
While scouts are focused on talent identification, coaches spend their time dealing with on-field matters and chief executives might come into the game from the business world, a sporting director should have a different skill-set. This is someone with a knowledge of football who can put a heavy emphasis on player recruitment and have an eye on the two transfer windows for 12 months a year.
Key responsibilities shared
Being a football manager is a big enough job as it is without fielding hundreds of calls from agents determined to flog what they insist is the next global superstar. It isn't difficult to appreciate that David Moyes might have benefited from a bit more help at Manchester United in the summer. "David only joined on July 1st which was quite late," said former Tottenham and Liverpool director of football Damien Comolli. "If there's a club who needs a director of football it's United. It would ease the process for both individuals."
Frank Arnesen, a former sporting director with Spurs and Chelsea, explained: "You can see it with City with [Txiki] Begiristain coming in. He has a lot of time to deal with the transfers and with the scouting, and that is a big difference now. I think if you asked Pellegrini: 'Do you want to do all the transfer business?' he would say: 'No, no. I want to be on the pitch everyday.'"
A strong partnership between a director of football and a head coach can have synergy benefits that allow the club to become more successful than their rivals. As Dan Ashworth, who forged a good relationship with Roy Hodgson at West Brom and now England, put it in an interview with The Guardian: "If you've got somebody who doesn't want to be a manager and is in a position that you trust, who is going to fight for you with the chairman and the board, it's a wonderful position."
PROBLEMS
What are their motivations?
Whilst the relationship between director of football and head coach can be a virtuous one, there can be no denying that it can go badly if the lines of communication - and demarcation - are not clear. When former Newcastle boss Joe Kinnear was appointed as the club's director of football, suspicions abound as to whether the veteran manager regarded the position as a stopping-point en route to a return to the dugout.
It's little wonder too. Harry Redknapp worked as a director of football at Portsmouth but soon manoeuvred his way into the Pompey hot seat when Graham Rix was sacked. To counter-balance Ashworth's aforementioned comments, the current FA director of elite development did add: "If you've got the wrong person sat up with the chairman and they really want your job as a manager, you don't know what they're saying."
Who is responsible?
Much like the debate over the relative merits of zonal marking and man marking, the focus should be on what is best for the team rather than the seemingly petty issue of identifying who is to blame. And yet, some sort of clarity regarding the matter of culpability is surely vital if infighting is to be avoided. Any uncertainty can lead to tensions.
The Daily Mail have reported this week that Andre Villas-Boas only wanted to sign three of the seven players acquired by Tottenham in the summer transfer window. Spurs chairman Daniel Levy now finds himself paying off the remainder of the Portuguese coach's hefty contract because the club purchased players that might well be ill-suited to the system he wanted to play.
Perhaps Hulk, David Villa and Joao Moutinho - all wanted by AVB - would have provided the creativity and firepower that Spurs needed. Perhaps not. Either way, according to the well-informed Jason Burt in the Daily Telegraph, Levy felt compelled to ask Villas-Boas whether he would consider playing two strikers, and by implication use the highly-paid Emanuel Adebayor instead. This pressure on a coach to make someone else's signings work can be problematic - not least for the White Hart Lane boo-boys.
Talent not being utilised
It can also lead to expensive acquisitions being underutilised. There have been suggestions that Matej Vydra was not wanted at West Brom by Steve Clarke, while Erik Lamela has made an unusually low key start to his Spurs career given his £30million transfer fee. Signing the Argentine prodigy might make sense in terms of the player's potential but that projection will only be realised if he is nurtured correctly and the coach has a clear role in mind for him within the side. Stockpiling talent will help the balance sheet but not necessarily the cash flow or the team itself.
Potential for long-term issues
Of course, it might just be a case of changing the coach in order to be successful. But what if the problem lies elsewhere? "If someone is choosing your players and they're no good then you are going to get the sack," Redknapp once told talkSPORT. It is easy to see why this can be a bad situation for a coach. But it has the potential to be even more damaging for the football club itself.
If a poor director of football is allowed to continue in the role while coaches pay the price for disappointing results, a football club could be missing the chief problem. How many coaches might a bad sporting director see off before he himself is sacked? And if he does finally go then you're back where you started with instability at all levels... That's the thing about football. As much as we might try to convince ourselves, there really are no easy answers.