Paul Merson's Premier League predictions - Week 23
Merse expects wins for Sunderland, Aston Villa, Swansea and Newcastle
Last Updated: 29/01/14 9:09am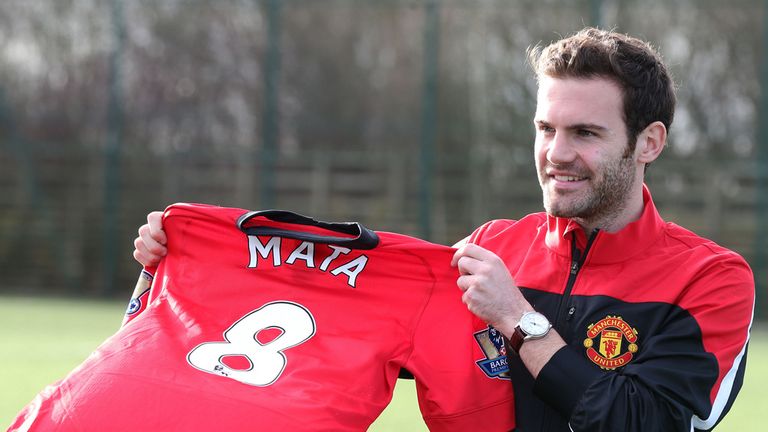 This is a big game because West Brom and their new manager are sort-of in the dogfight. They got a draw against Everton last time out, but I didn't think they looked great; to be honest Everton took their foot off the gas and let them into the game. As for Aston Villa, they could get sucked in but are only a win or two away from being safe. Not only are they six points above the drop, but there are 10 teams below them and that makes a difference. Christian Benteke seemed like he was up for it against Liverpool and I think he will be too strong for the West Brom defence, so they will get a win at home.
PAUL PREDICTS: 2-1
Chelsea v West Ham
This should be a home win all day long. West Ham can only hope to go there, park the bus and get a draw. Sam Allardyce has signed a lot of foreign players and that's a big gamble because how quickly will they settle? Often they need three to six months to settle (not everyone can be Alvaro Negredo and be at a top club surrounded by top players) and West Ham haven't got that time. They need players who can hit the ground running and I can't see how this will be anything but an easy home win.
PAUL PREDICTS: 2-0
Sunderland v Stoke
I watched Stoke's cup game against Chelsea and you could really see their limitations. It was only 1-0, but they never looked like scoring a goal. However, I think they will be good enough not to be involved in a scrap - although if they lose at Sunderland it might look a bit dodgy for a week or so. Somebody needs to tell the Sunderland players that it's a cup game because they play better in those. The picture at the bottom could change so much over the next few days because a few teams have winnable games and this is definitely one of those for Sunderland. It's a hard call, but if Sunderland can play with the intensity they showed in the cups they should be able to sneak this.
PAUL PREDICTS: 1-0
Tottenham v Man City
I don't think it will be 6-0 this time! I think Tottenham can make this really hard for Manchester City and they could get a draw here. City keep turning it on - but then turning it off - and you can't keep doing that. They conceded two against Cardiff and Watford and I wonder if they struggle to get up for it when they're not playing the big boys. I think Emmanuel Adebayor will cause major problems and if he gives an 8/10 performance instead of one of his 3/10 performances then he will cause havoc in the Man City defence and if Craig Noone can cause problems for them then Aaron Lennon certainly can. Spurs have got players who can cause problems and I think they will get a draw. That will be a big result for Tottenham - and a big result for Arsenal and Chelsea.
PAUL PREDICTS: 2-2
Crystal Palace v Hull
This is a massive, massive game down at the bottom. Crystal Palace got knocked out of the FA Cup at the weekend, which makes me wonder why they bothered winning the first game. They will be quite disappointed with that, but I'm going for them to win this because I think this will feel like a cup final for them. Hull always set themselves up very well, but Palace will have highlighted this as a game they have got to win. There are games left, but they'll be in major trouble if they lose because it'll not only be three points lost but also a loss of confidence in losing to another team that has just come up. I predict a home win.
PAUL PREDICTS: 2-0
Liverpool v Everton
I watched Everton in the FA Cup match against Stevenage and thought they were very thorough. It was a real banana skin going down to Stevenage where the pitch ain't great and it was a 5.30pm kick-off. There was a lot of pressure on Everton and they came out well on top and I was very impressed. Liverpool played a strong team at Bournemouth and got through, but they looked poor against Villa the week before. I find this a hard game to call, but I'll just lean towards Liverpool - and I think they'll end up finishing higher in the table this season.
PAUL PREDICTS: 2-1
Man Utd v Cardiff
Juan Mata is surely going to play in this game, but the question is where is he going to play? When you cost that much money you're certainly going to get in the team, but if Wayne Rooney is fit I wonder what his position will be? Cardiff at home is a good start and Mata's arrival will lift the crowd and the players who have been under pressure. Man United couldn't have been much worse this season, but they are only six points behind so could now turn things around and nick a top-four place. It's a nightmare situation for Cardiff though. I watched their game against Man City and I think they can cause problems, but I think Man United will win.
PAUL PREDICTS: 3-1
Norwich v Newcastle
This is a big game for both clubs, but I think Newcastle will win it because they are a decent team when everybody is fit. They have got players all over the pitch who can cause problems. I like Chris Hughton but I think his old team will have too much for his current team.
PAUL PREDICTS: 1-2
Southampton v Arsenal
Southampton seem to have hit a bit of a brick wall after their brilliant start to the season. They've got a few injuries in key areas and maybe that's because of the way they play. They play a closing-down game and that's tiring when you've got to do it all of the time. Dejan Lovren is out for a little while and that is a massive miss for them, so I expect Arsenal to carry on their good form. Their away record is phenomenal and I'm going for another win here.
PAUL PREDICTS: 1-3
Swansea v Fulham
I keep saying Swansea don't have to worry about relegation, but I watched them against Tottenham last week and thought 'woah, you're in trouble'. They really miss Michu and I think this is a must-win game for them. Fulham are going to be in the mix anyway, but if Swansea lose this then they'll get dragged in to some major trouble. It's a joke that Fulham has so little time between games and had to rest all their players in the FA Cup against Sheffield United. It's phenomenally stupid that they have to play again so early and I'll go for a Swansea win - but I wouldn't be surprised if Fulham got a draw.
PAUL PREDICTS: 2-1