World Cup Countdown: Can Toronto FC striker Jermain Defoe force his way into Roy Hodgson's England squad?
As part of our World Cup countdown, Kristan Heneage looks at the prospects of Jermain Defoe making the plane. The England striker is in form for Toronto FC and playing a style of play that Roy Hodgson might be expecting his players to replicate come the summer...
By Kristan Heneage
Last Updated: 10/04/14 2:12pm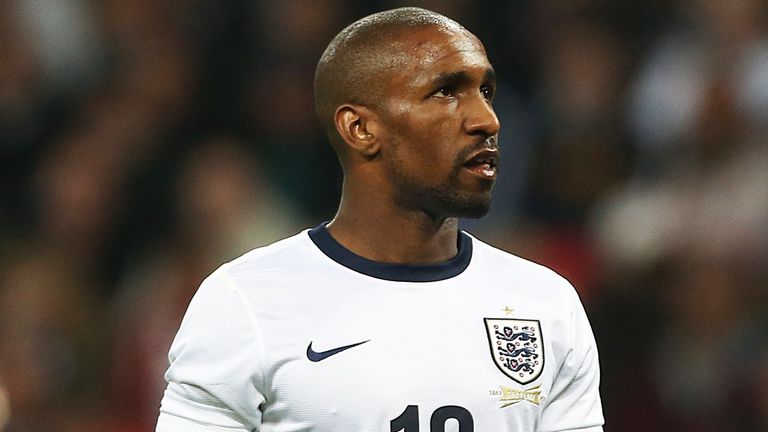 As Southampton's Jay Rodriguez clutched his right knee, a mixture of pain, anguish, and worry was etched across his face.
Landing poorly after jumping for a high ball, it was confirmed earlier this week that the 23-year-old has ruptured his anterior cruciate knee ligament, and will now miss this summer's World Cup. 
A cruel blow for the former Burnley striker after a fantastic season in which he has scored 15 Premier League goals, his absence from the selection pool now opens an avenue for another player to come to the fore. 
That man could be Jermain Defoe. The forward agreed a move to Toronto FC at the start of 2014. Surrounded by reporters and a clutch of well wishers as he arrived at the city's airport, Defoe could not hide his excitement: "I feel like a kid again to be honest." 
A drawn out negotiation period that saw rapper Drake play a part in convincing Defoe, the former Tottenham striker eventually took to the field for his new club in early March. 
Debut
By then he was ready for his debut against the Seattle Sounders. After just 16-and-a-half minutes, a flash of red in a sea of green, arms outstretched, Defoe wheeled away having netted his first goal in Major League Soccer. A calm one-touch finish into the bottom corner, it highlighted the striker's quality and went someway to justifying Toronto's decision to sign off on his lucrative $8 million-a-year contract. 
The first of two goals Defoe would score in Seattle as Toronto ran out 2-1 winners, not only did Defoe silence a raucous home crowd, but also critics back in England. 
No sooner had press reports been confirmed and Defoe had undergone his first press conference, alongside U.S. international Michael Bradley, people were ruling out the prospect of him making the World Cup.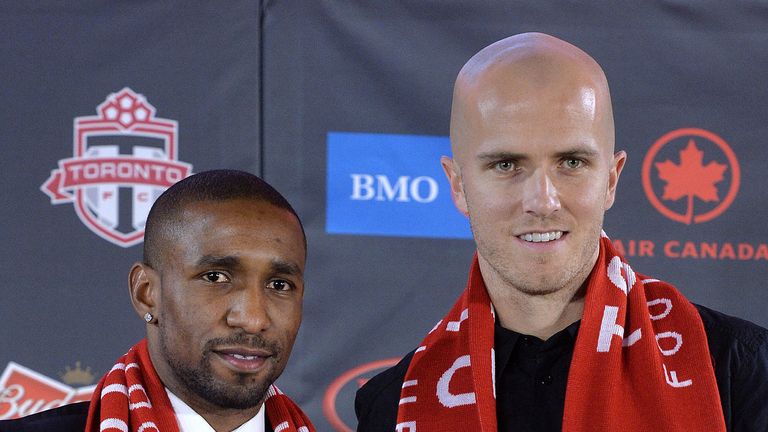 Speaking on his international hopes, Defoe told Sky Sports last month: "The first thing I thought about [when I agreed to move to Toronto] is obviously the World Cup - everyone who's played in the World Cup before knows it's the pinnacle. It's the best thing.
"To get a taste of that again would be special. But then I thought I suppose if I'm playing football and I'm sharp and I'm fit, then that's the most important thing.
Vying for a place amongst a wealth of striking talent, the current crop of England forwards is amongst the most competitive in recent history. With Defoe's chances somewhat aided by the absence of Rodriguez, there still remains the likes of Danny Welbeck, Rickie Lambert and Andy Carroll, eager to fight for a place in Roy Hodgson's 23 man squad. 
Confident
Still confident of his chances, Defoe said after the game with Seattle: "With the England thing it's obviously going to be in the back of my mind. I'm sure if someone said to Roy Hodgson 'if you haven't seen, Jermain scored two goals,' I think he wouldn't be surprised." 
Currently playing in a league that hopes to one day emulate the level of competition found in Europe, many have questioned the benefits of Defoe's inclusion.
Playing for a Toronto side that is still gelling after acquiring 10 new players in the off-season, when they faced Seattle last month, Defoe's team enjoyed just 32.3% of possession (according to Opta). Completing 266 passes, they were out passed by a side that recorded over double that figure (569). 
It is a trend that continued in rounds two and three of the season. As Defoe notched his third goal of the campaign against a struggling D.C. United side in week two, Toronto's possession share had risen to just 38%. Carry that on to their third game of the season against last season's beaten MLS Cup finalists Real Salt Lake, and the figure had risen to 40%.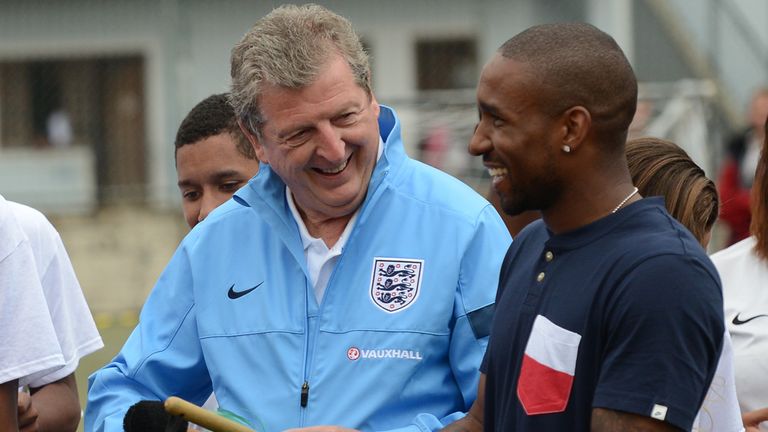 With Toronto unable to control games so far this season, it is a position England could find themselves in this summer, especially given how their last encounter with Group D rivals Italy unfolded in 2012. That evening in Kiev the Three Lions enjoyed just 38% of the ball as Italy fashioned 31 chances. Given Defoe has operated as a lone striker in the first two games of the season and found the net despite his Toronto side not controlling games, he could surely prove an asset for England. 
However he will need to remain fit. Forced off before full time against Salt Lake, it ruled him out of the weekend's game against the Columbus Crew, in which Toronto won 2-0. 
Set to play in Major League Soccer right up until the beginning of the tournament, it could mean Defoe is at his peak form come the June 2 squad selection deadline.
Currently on 19 goals in 55 appearances for his country -- including a vital strike against Slovenia that saw England reach the last 16 in the 2010 World Cup in South Africa -- it should also be noted that Defoe is England's record holder for substitute appearances with 34.
This means while he will struggle to justify a starting spot amid strong competition, Defoe could just qualify as Hodgson's super sub in Brazil.