Football Expert & Columnist
Mauricio Pochettino for Tottenham: Jamie Redknapp expects Saints boss
Jamie Redknapp thinks Tottenham will go for Mauricio Pochettino after sacking Tim Sherwood.
Last Updated: 13/05/14 1:21pm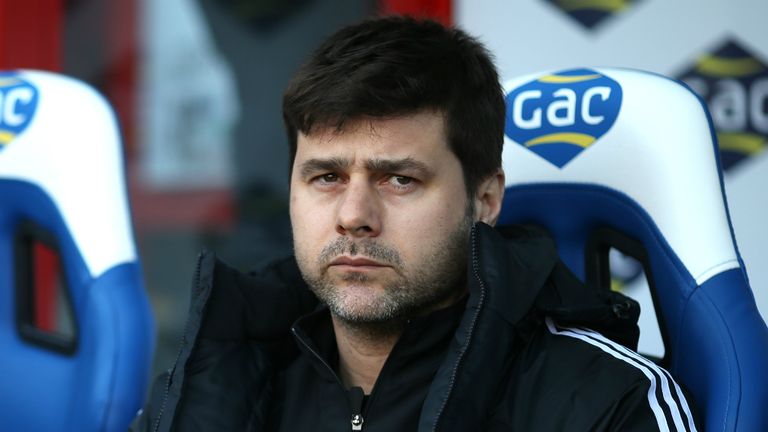 However, he says there need to be significant changes to the club's recruitment policy if they are to challenge for Champions League qualification next season.
Sherwood replaced Andre Villas-Boas as Tottenham chief in December and guided the club to a sixth-placed finish in the Premier League, but has been dismissed within two days of the end of the season.
Speaking on the Sky Sports End of Season Special, former Spurs midfielder Redknapp expects the club to approach Pochettino if they miss out to Manchester United on top target Louis van Gaal - but says the Argentinean must be allowed to hold on to his best players if he is appointed.
"Van Gaal was their number one choice and now it looks as though they are going to go with Pochettino," Redknapp said.
"I think he is a very good manager. I think Tim has done well, but I don't think they know [their preferred target].
"I think they will be searching around and trying to get the right man because the preferred target was Van Gaal, but he's obviously not going to be available because Manchester United have come in.
"They were talking about experience and that's one of the reasons why Tim won't be still at the club, so if they are going for someone with inexperience of working at a big club you would probably go with Pochettino.
"He's a good manager, but more important than the manager at that club is they've got to get their recruitment right. For the last seven or eight years they've sold their best players - Modric, Bale, Berbatov, Carrick - every time they get a good player they sell them.
"Then they bring in a group of players and it's very difficult to bed in five or six players. It hasn't worked this season.
"What they must do is get in one or two to make that difference."
Click here to see the Sky Sports pundits discuss Spurs and more on the End of Season Special