Sky Sports views
See what the experts have been saying on the KP saga, England's t20 hopes and the latest football...
Last Updated: 27/09/12 12:33pm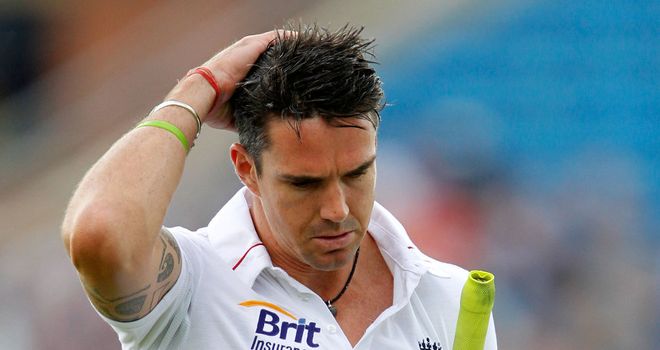 David Lloyd on reports that Kevin Pietersen could take legal action against the ECB
"The way it was going, and having spoken very briefly to Kevin Pietersen, I thought it was on track for him to make a comeback into the team and to come back into the fold against New Zealand. But if the reports are correct and it's going to legally rumble on I just think that takes him further away from the team and further away from coming back into England. I really think he wants to play Test match cricket and the previous stuff about wanting to pick and choose has got to be put to bed for his own good. He's 31 years of age, he needs to be part of this England team and the ECB also have an obligation to get the best out of the situation But they cannot budge because Andy Flower says one of his jobs is to protect the integrity of Test match cricket. They shouldn't move from that.
"I've never known Kevin Pietersen to be anything other than very polite. He's been in the studio and has done a fantastic job and has enjoyed what he's done, but I'm sure that what he wants to do is play cricket again. The reports of legal issues takes him, in my opinion, further away from coming back to what he does best - and what he does best is play cricket for England."
Nasser Hussain on England's hopes of reaching the semi-finals
"England have had a pretty good month, really. Everyone's focusing on one game, which is the India game, but before that they were playing some seriously good Twenty20 cricket. They've beaten some very good sides and just need to learn from the India game, but forget it. You can't focus on it too much and go into a game saying: 'We can't play spin, we can't play spin.'
"At this stage, don't ask me to call any of these games. On their given day, any of these sides can beat the other. Of course England can get through, of course West Indies can get through. I'm completely guessing. I think England will get through, but they'll need to play well."
Alan McInally on Manchester United's victory over Newcastle
"United probably just deserved to win it. It was a really good game. I think Alan Pardew will be relatively happy with the way they played while Sir Alex Ferguson will be absolutely delighted. He managed to play a relatively young defence, with three players not older than 21 years old. Extremely well done to Ryan Tunnicliffe and Ferguson also brought on Nick Powell and Robbie Brady as well - he managed to get a lot of young players in. But Rooney had an excellent return. There was also some great news for Alan Pardew with Cheik Tiote having 75 minutes."
Sean Dyche on Reading's win over QPR
"To be fair to QPR I can understand Mark Hughes' thoughts so far this season. They played some good stuff. It was fluid in a 4-2-3-1 formation and they did open up the game and create chances. In transition they are now so fluid that they are out of shape. Even in spells where QPR looked like the better side, the more fluid side, Reading stuck to their guns and, stuck to their shape. They had been hanging on in parts of the game but they stayed resilient and in a strange kind of way, not necessarily from beautiful football, they deserved the win."
Graeme Sharp on Spurs' progress
"Tottenham started poorly but once they went a goal ahead there was only going to be one winner. You have to give credit to Carlisle, they kept at it.They had a couple of half chances in the second half. I don't think Tottenham will be happy with the first half - I don't think they pressed enough. It was comfortable in the end, a bit shaky in the fist half and a little bit sloppy but the most important thing is they are in the hat for the next round."