Football Expert & Columnist
Jamie Carragher: Alan Pardew can turn Newcastle back into top-half side
Jamie Carragher says Alan Pardew has done a good job since taking charge at Newcastle.
Last Updated: 25/10/13 3:36pm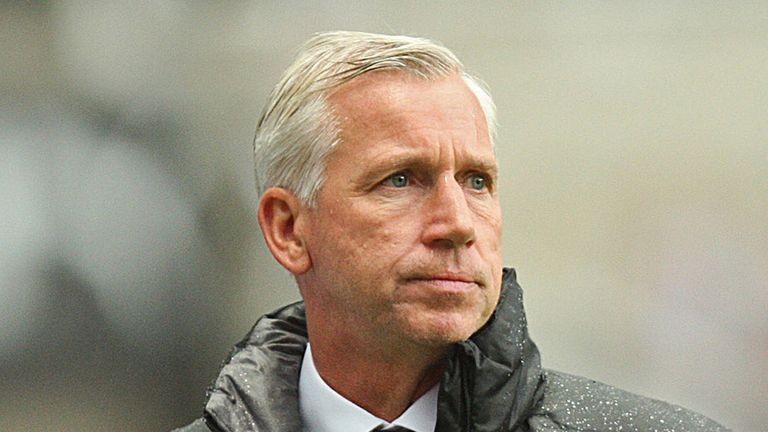 He got the club into 12th after taking over from Chris Hughton in their first year back in the Premier League and then in his first full season they ended in fifth place, above Chelsea, Everton and Liverpool, which was a great achievement.
Things weren't so easy for them last year - they did well in the Europa League but finished 16th in the league - but we must remember that Everton ended 17th in David Moyes' second full season in charge.
After that, Moyes and Everton did great for a very long time and Pardew, who, of course, signed an eight-year deal not so long ago, will be hoping to do the same thing and push his team up the table.
Newcastle are a really big club you'd like to think that with the players they brought in last January, as well as Loic Remy coming in over the summer, they can get back into the top half.
Their fantastic fans definitely deserve it.
I have also been impressed by the way Pardew - who got West Ham promoted to the Premier League and took them to an FA Cup final - has gelled his French-speaking players into the team.
With the way finances are in the game these days, the French market is going to be popular because you can get good players at good prices, but it's not always easy to blend everything and he has done it.
Massive
Yohan Cabaye is one of those French players and he has made a big difference since he has returned to the starting line-up, helping Newcastle beat Cardiff and then scoring a good goal in the draw with Liverpool last week.
He is a very good player - the fact he is a France international shows that - and you can place him alongside some of the best in his position in the Premier League, so he will be massive for his team this season.
I also like Remy who has done extremely well since he has come to England, firstly at QPR when he joined them in January and now at Newcastle having arrived on loan in the summer.
He is adaptable and can play wide as well as up front, but he gets goals from anywhere and if you have someone like that around it is a real bonus, while his pace is an important weapon, too.
With Remy, Cabaye and the rest, as well as that terrific home support, I don't see Newcastle being involved in a relegation scrap this year.
I would also like to mention Southampton, who got a draw at Old Trafford last week and play live on Sky against Fulham on Saturday Night Football.
They are doing great at the moment with their pressing style and a lot of credit has to go to their manager Maurico Pochettino; eyebrows were raised when he replaced Nigel Adkins but Southampron have really kicked on.
They are sixth at the moment and I think they have a real chance of making the Europa League.