The last line
Writer and goalkeeping coach Ian Watson continues our new column 'The Last Line' by looking at the dearth of credible English rivals for Joe Hart's No.1 shirt. Each week we'll focus on a topic of debate between the posts as our fully paid-up member of the goalkeepers' union has his say.
By Ian Watson
Last Updated: 12/10/12 11:39am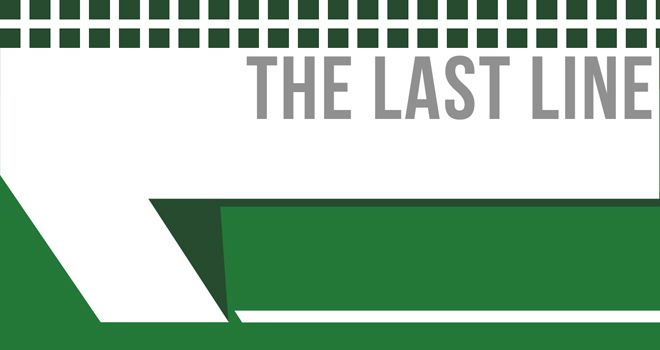 Recent praise for Joe Hart has been loud and justified, with the Manchester City shot-stopper almost ready to be seated at the top table of world goalkeepers in the space being saved for him by Iker Casillas and Gianluigi Buffon. But the sight of a world-class No.1 guarding the England goal against San Marino and Poland over the coming days should fool no one into believing that English goalkeeping is in a healthy state.
While our European rivals fill their squads with three goalkeepers of the highest quality - most notably, Spain and Germany - England have called up nine alternatives to Hart in the last two years, of which only three are currently playing regular Premier League football.
England are now paying for decades of goalkeeping neglect; a process which may have started when the renowned trio of Peter Shilton, Ray Clemence and Joe Corrigan travelled to the 1982 World Cup in Spain. Back then, England and Great Britain had a reputation throughout the world for developing top-class goalkeepers. Regardless of whether or not that was entirely true, it seems we believed our own hype. During three decades since, the game and the role of a keeper have both evolved, but England have been left behind by the rest of world. Familiar story, right?
Twenty years ago, Englishmen made up 73 per cent of the starting goalkeepers on the opening day of the inaugural Premier League season. It has taken a decline spanning two decades, but now that figure has been turned almost completely on its head. On matchday one of the current campaign, only 25 per cent of the starting goalkeepers were eligible for England. Two of those five stoppers - Robert Green and Kelvin Davis - have since been dropped, while West Brom's Ben Foster is no longer interested in representing his country.
We cannot pin the blame entirely on those pesky foreigners coming in and stealing our jobs. The top clubs appear to have given up completely on trying to produce homegrown goalies to rival the imports.
Of those five English starters on the opening day, not one came through the ranks into a Premier League side. Hart grew up at Shrewsbury; Norwich blooded Green in the Championship; John Ruddy and Davis spent their formative years at Norwich and Luton respectively; while Foster was unattached to any Football League club before he joined Championship side Stoke after his 18th birthday.
Much like England's other problems, it will take far more than a sparkly new National Football Centre to solve the goalkeeping crisis. Perhaps, though, hope might not yet be completely lost.
GETTING HELP
Attitudes towards keepers have begun to shift in recent years, with top clubs now employing full-time specialist coaches. This was far-from commonplace when the Premier League kicked off in 1992. When Liverpool's new signing David James asked where he might find the club's goalkeeping coach, Ronnie Moran replied: "Goalkeeping coach? Ray Clemence never had a goalkeeping coach." Even the great Peter Schmeichel had to consider himself lucky to have one specialist training session each week.
Now, goalkeepers at the top of the domestic game have never been better catered for. But we have already established that, overwhelmingly, it is foreign keepers who are benefiting from such attention. Financial concerns mean that numerous Football League clubs choose not to retain a full-time goalkeeping coach - a concern, given how many of the nation's top keepers are nurtured by these clubs.
The emergence of goalkeeping coaching as a recognised and legitimate specialism initially caught the FA on the hop. The first full-time goalkeeping coaches in the 1990s tended to be recently-retired players, who had neither worked with a specialist coach themselves, nor had access to any relevant coaching resources. The arrival of the backpass rule - a literal game-changer - further complicated matters.
The FA have attempted to fill the knowledge gap, with goalkeeping-specific qualifications now available for the grassroots parent through to the international coach. Some disagreement remains, though, over the FA's insistence that to be considered for a goalkeeping licence, a coach must have the equivalent outfield qualification.
Regardless, the recent increase in provision for specialist coach education is yet to be felt. There will be plenty of goalkeepers currently playing in the Football League who did not have access to regular specialist coaching during their formative years and, by the time they reach the first team, it is often too late to break the habits they developed while growing up without guidance.
Academies, undoubtedly, must play a leading role in increasing the depth of goalkeeping talent available to the national team - the Premier League's Elite Player Performance Plan makes that clear. Regulation changes and modern scouting methods also mean these Academies can look at a far greater number of youngsters. But are the right characteristics and qualities being sought?
SIZE MATTERS
Outfield coaches may be gradually coming around to the idea that technique can master muscle but, but in young goalkeepers, physique still tops the list of desired attributes.
During a brief spell working with one Academy, I was told not to bother considering any keeper who had reached their 14th birthday before they stood six-feet tall. From what I hear elsewhere, that remains quite typical, with many clubs still looking to recruit the best physical specimens before they set about attempting to instill the correct techniques in their junior giants.
It is alarming to consider how many gifted young goalkeepers may have been prematurely culled, simply because they do not tower over their team-mates. Great height is a bonus, of course, but speed - in movement and thought - combined with agility breeds confidence in a goalkeeper, and those qualities together can compensate for a lack of inches.
In fairness, the lust for size is not restricted to England. Frans Hoek, UEFA's goalkeeping guru and former Ajax, Barcelona and Bayern Munich coach, wants his keepers to be at least 185cm tall. Casillas would miss that particular cut by over an inch. He barely reaches six feet - has the World Cup and European Championship-winning captain been hampered by his lack of dominant height?Despite standing almost five inches over Casillas, Hart remains driven to emulate the Real Madrid skipper: "I'm trying to work out exactly how Casillas manages to react to what the forward does, instead of trying to force the striker into a decision, like I have done until now. More and more I'm coming across different strikers or styles of play that require just what Casillas has: quick decision-making and quick reflexes."
Those are not often qualities associated with the traditional English keeper. A typical British stopper is thought of as stoic, safe and solid. Think Peter Shilton and David Seaman. The modern goalkeeper, though, has to be all things to all people: Stopper; sweeper; the last line of defence and the first line of attack. They must also be confident enough to believe they are the best but not so arrogant to think they cannot improve.
Hart is one of the few English keepers of recent times to thrive on the intense pressure and, in fact, he appears to enjoy the psychological challenges. By modern standards, he is the first truly rounded goalkeeper that the Three Lions have produced, although by luck more than judgement.
Failure after failure has forced the FA and England to embrace humility, so Hart's standing the world game is unlikely to trigger a repeat of the complacency that got us into this mess. Provision and quality of goalkeeping coaching has steadily improved, but Hart also provides English youngsters with a role model they have lacked for too long.
The arrival of a single world-class English goalkeeper is far from the end of our problems, but he does represent one of the first few positive steps after thirty years of goalkeeping hurt.