Sky Sports views
Our experts have their say on Mario Balotelli's future, the Six Nations, Tiger Woods' win and more...
Last Updated: 29/01/13 1:35pm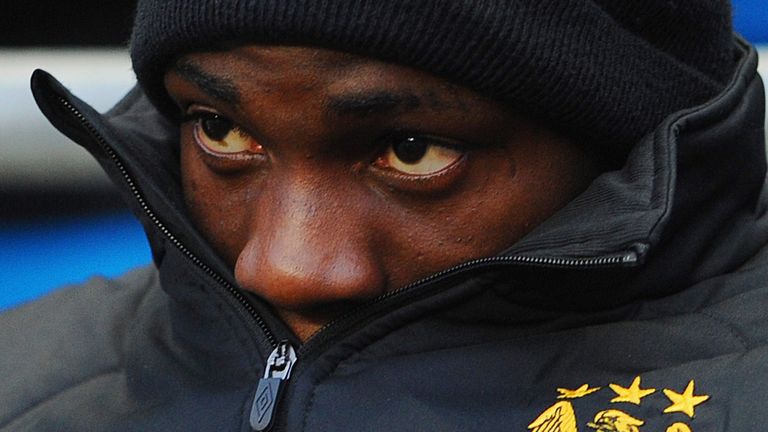 Dwight Yorke on Mario Balotelli's future
"It has been a difficult year for Balotelli. After what he did in the summer for Italy we all thought he'd come back and spearhead Manchester City but that hasn't happened for him and there's been more activity off the pitch with him, such as the bust-up with Roberto Mancini. He's playing for a manager who loves him and wants him to do well but there's only a certain amount a manager can withstand. Balotelli probably feels himself there's no way back and his future is in Italy. With the giants of AC Milan and Juventus looking for him it might be the best solution for both sides. I'm sure he just wants to get back to playing and feels that if his future lies in Italy, so be it."
Phil Vickery on England's injury problems ahead of the Six Nations
"Alex Corbisiero will be missed hugely; he's had a great couple of years and is showing real promise. But I think [that position] can be sorted. With Manu Tuilagi, you can't replace him like-for-like because he's such a powerful, dynamic centre and he's been outstanding for England, as he has for Leicester. Possibly Toby Flood and Owen Farrell will be on the pitch at the same time but where do you go outside of that? Like any team the success of this England team won't just be about the 15 starters. Stuart Lancaster has made it very clear it's about the group and someone's misfortune will give someone else an opportunity to show Stuart and the England fans what they can do."
Rob Lee on whether Tiger Woods can win Majors again
"Woods and Rory McIlroy are pulling away from the rest of the world and if anyone's going to break those two up they're going to have to go some, because if Tiger's won without his best game on Monday, it's going to be a good year for him. The standard has been set early by Woods, which is great for watchers of world golf. I don't think he'll ever get his aura of invincibility back because other players have learnt he is human, but I do think he'll win Majors again and I've no doubt he'll get his world number one spot back: Woods and Rory are going to dual it out and if Rory goes off the boil a little Woods can get back in there."
Dwight Yorke on why Man Utd don't need new signings
"There are always going to be players linked to Manchester United because of the stature of the club and of course Sir Alex Ferguson is always looking for ways to improve the squad. But for the moment they're in a very good position: they're five points clear at the top of the league, they're in the knockout stages of the Champions League, they're in the FA Cup and beat Fulham very convincingly over the weekend. So does Ferguson need to add anything at this point in time? I don't think so. There is a settled squad there, a squad that has continued to improve as the season's progressed and they're in a very good position on and off the pitch, with the club floating for £2 billion."
Phil Vickery on why people shouldn't write off Scotland's Six Nations chances
"This Scotland team, who I thought a couple of years ago were going somewhere, haven't moved forward and they go into this game with England odds-on favourites. But Dean Ryan has come into their set up, so they'll be very well organised. They've also got a good pack of forwards, although there are question marks about their midfield and how they'll play. But if they go out and play with the desire we know they've got and England let the pressure of the favourite tag get to them England could be in for a difficult day."