Mancini had to go
It might seem harsh after last season's exploits but Nick Miller argues in the name of progress Manchester City are right to call time on Roberto Mancini's Eastlands reign.
By Nick Miller
Last Updated: 14/05/13 10:09am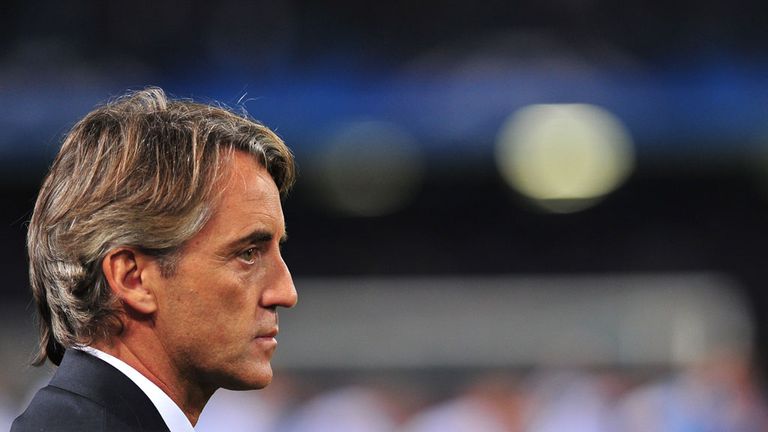 On the face of it, a manager being sacked for coming second in the league and reaching the FA Cup final would seem to be a harsh move.
However, that's not why Roberto Mancini is on his way out of Manchester City.
City's season has, by their own standards, been very disappointing, if not disastrous. And in such a circumstance, a manager should only be retained if firstly the club think he can improve things next season, and secondly if there is nobody else out there they believe to be better.
On both of those counts, Mancini's case is weak. The title win last season was not an end for City, but more a beginning. Given the investment in the City squad over the past few years, that should have been the start of something, with another title and some sort of progression in Europe the aim. Not only has Mancini failed to achieve that, City have gone backwards.
The title race was over in February, they limped out of the Champions League and while the decision to dismiss Mancini appears to have been taken before the FA Cup final, he could not even collect a relative consolation prize to at least give the season a bit of gloss.
And all this after City spent around £50m in the summer and somehow managed to make their squad worse. Of course, Mancini will blame Brian Marwood's transfer dealings for that one, which may indeed be the case, but City still had the majority of the side that won the league last season available, and they gave the trophy up without a fight.
Similarly the Champions League. Of course they had an incredibly tough group, facing Borussia Dortmund, Real Madrid and Ajax, but a squad built for that cost should at least manage to win one game. City didn't, for which Mancini must take the blame.
This isn't a knee-jerk decision either. If Sheikh Mansour was a true knee-jerker, Mancini would have gone well before now. This was a call made on the basis that the City hierarchy could not see things getting better next season, a conclusion this season has given them plenty of evidence to support. As an aside, given the criticism Manchester United have received for appointing a manager who has never won anything, it's worth noting that Manuel Pellegrini hasn't won a trophy of note since 2002 - despite this, he still looks like a better bet than Mancini.
City have been criticised for handling the situation badly, but while it was hardly ideal that the news about Pellegrini was leaked on Friday, it would have been negligent of them not to have a replacement lined up. It isn't a great way to treat a person, but one struggles to have sympathy for Mancini in this one, given this is exactly how he got the City job back in 2009, discussing the role two weeks before Mark Hughes was sacked. If you marry the person you have an affair with, don't be surprised if they eventually run off with someone else.
It seems that City fans want to keep Mancini in place, which is perfectly understandable - for a club with their history of making a mess of things, letting go of a man who won them the title might seem strange.
But for the rest of us, this decision should seem logical. It seems harsh, but in the name of progress for a club of City's means and ambitions, Mancini had to go.
This article first appeared on Football365