Manchester City should appoint Jose Mourinho, says Brian Horton
Former Manchester City manager Brian Horton says Jose Mourinho would be a thrilling appointment.
Last Updated: 14/05/13 1:50pm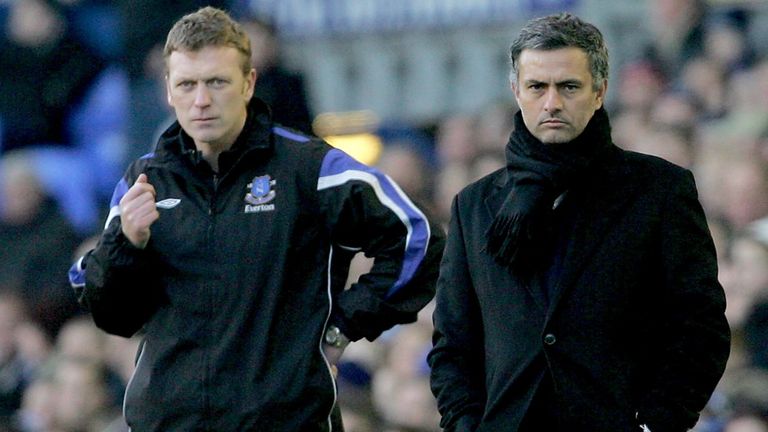 The Italian was shown the door at The Etihad a year to the day after winning the club's first Premier League title, with Manuel Pellegrini the hot favourite to fill the vacancy.
The news came just two days after Manchester United manager Sir Alex Fegurson said farewell to Old Trafford, and Horton believes that City should bide their time and ensure they get the right man in the same way he feels United have theirs in David Moyes.
He said: "They are two major shocks with Sir Alex Ferguson leaving Manchester United and now Roberto going. It opens it up. David Moyes is a great choice having done a fantastic Everton.
"With City having done this early, it gives them some breathing space with all the names that are going to crop up and be linked with the club. One or two of the major ones might give them a choice.
"People would love Mourinho to come here. He's the name on everybody's lips and what a 'wow' factor for Manchester. I'm not saying anything bad about Pellegrini because I think he's a good manager but I think Mourinho is the top name."
Shock
On Mancini's dismissal, he added: "It's a little bit of a shock. The rumours were flying before the final and the performance in the final wasn't near good enough, but it's a shock because of what he achieved before that with the Cup and the League.
"This season, they were second in the Cup and the League. Most clubs would take that but for the owners, second place is not good enough.
"You have to try and get on with everybody in the club and build that bond. You're going to fall out with place, you're going to put them on the bench or the transfer list and replace them. It's a hard thing to do. It looked like there was disharmony.
"They've got a great nucleus of players here. Everyone talks about Robin van Persie but Carlos Tevez and Sergio Aguero are up there. They're top class players and I was surprised he took Tevez off on Saturday, but at top clubs like this you have to make major decisions.
"The players will want to finish the season off on a good note. They are two winnable games and Brian Kidd will want to do that and then get the new manager sorted out for the summer.
"It's getting harder and harder to keep managers for four or five years. I was quite lucky in that I three five-year stints and that's almost unheard of now."