Transfer guide
Roberto Mancini continuously bemoaned Manchester City's transfer dealings last summer, and it seems that Manuel Pellegrini will not suffer the same headache. A new striker to complement Jesus Navas and Fernandinho, and a title bid will presumably be readied at Eastlands.
Last Updated: 14/06/13 11:35am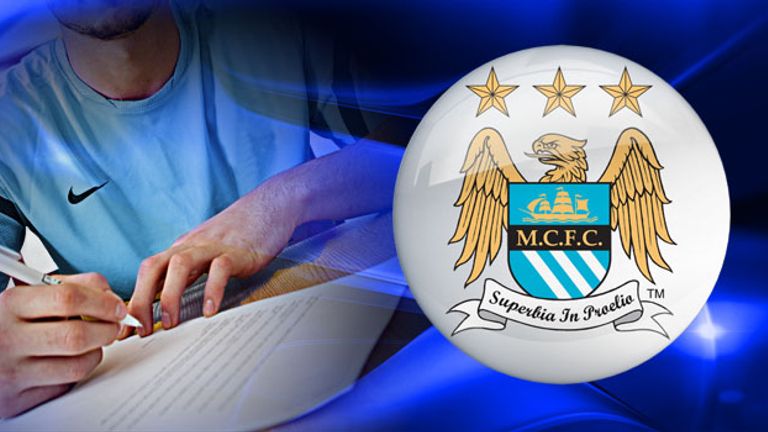 What's been said: "The way we want to work is identify the positions we want to improve, identify the candidates and then work on that. We're at the closing phase with several of them but the closing phase can take one week or sometimes three months. We've been analysing the positions we want to improve and the market since the start of November. So we know what we want and we're ready to go for the players that we want" - City chief executive Ferran Soriano.
The budget: Budget? What's a budget?
What's needed: It's difficult to feel too sorry for Roberto Mancini but he must be watching Manchester City agree fees for Jesus Navas and Fernandinho and crying 'but I had to buy Scott Sinclair'. City have clearly decided that the mistakes of last summer would not be repeated and they have moved early to sign the width (Navas) and central midfield quality (Fernandinho) that they lacked last season. Moves for Isco and a top-quality striker (Mario Gomez, Edinson Cavani, Stevan Jovetic) will presumably be forthcoming just as soon as they have a new manager.
There's little wrong with City's defence that a little cover wouldn't solve. Kolo Toure has already gone and his bit-part role will need filling by someone younger and possibly cheaper. Whether Joleon Lescott wants to stick around to sit on the bench in a World Cup year is another issue to be dealt with by Pellegrini, Soriano and whoever else has a say at City. But that will be way down on a list of priorities, the bulk of which should be completed by the end of June if they continue at this pace.
Ideal signing:A striker is the only possible answer to this question, and with Falcao choosing a less-taxing location, Edinson Cavani would be the ideal fit. City will presumably be up against Chelsea for the Uruguayan.
Sky Bet: Now midfield duo Fernandinho and Jesus Navas have been bought in, attention turns to strengthening the forward line. Edin Dzeko, who was City's top scorer in the Premier League last season despite making half of his appearances from the bench, has been backed to join Chelsea, while Carlos Tevez has been heavily linked with Serie A sides Juventus and AC Milan, with the former current favourites to secure his signature. Napoli striker Edinson Cavani is 7/2 to move to the Etihad this summer while Milan's talented youngster Stephan El Sharaawy is 6/1 to be snared. However, it is attacking midfielder Isco who looks the most likely to arrive next and follow Manuel Pellegrini from Malaga at 1/2. Transfer specials here
Release list: Wayne Bridge, Filippo Mancini, Ryan McGivern, Roque Santa Cruz, Kolo Toure
Read our up-to-the-minute live Man City transfer feed here