Potent but porous
Manuel Pellegrini will have been delighted with Man City's attacking display against Everton, but the manager should still have concerns over some truly abject defending, says Matt Stanger
By Matt Stanger
Last Updated: 05/10/13 4:24pm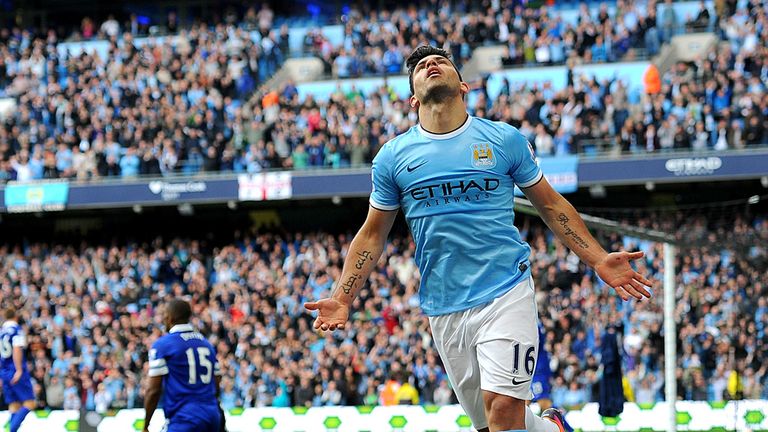 If Roberto Mancini were still in charge of Manchester City, the opening weeks of the season would probably have seen him spontaneously combust. So obsessed was the former City manager with his team's ability to control matches that he readily resorted to public criticism of his players for poor performances and individual errors.
While a strained relationship with his squad played a part in Mancini's departure, the mistakes that were so irksome to the Italian have remained for Manuel Pellegrini to solve. City have scored 26 goals in their first ten matches under the Chilean, but ruthless attacking displays have been undermined by some truly abject defending.
Although August's 3-2 defeat to Cardiff was initially blamed on teething troubles at the start of Pellegrini's reign, City's performances since that fixture have continued to raise questions over their defensive resolve. Hull City should have made more of several chances in a 2-0 loss at the Etihad, Aston Villa were gifted three points by the failure to clear a simple long ball, and Bayern, while utterly dominant in Wednesday's win, profited from a number of avoidable errors in City's back line.
It was the same story on Saturday, as a lack of communication between Joleon Lescott and Vincent Kompany saw the former step up and try to play Romelu Lukaku off-side and the latter stay deep in the build-up to the Belgian's opening goal. One mistake is bad enough, but Lescott then allowed Lukaku to cut the ball back between his legs before Joe Hart flapped a weak hand at the striker's finish. It was an embarrassing goal to concede for a team who have dropped from the best defensive record in the Premier League last season, to joint-tenth at the start of play on Saturday.
Lescott's promotion to the first XI was the result of Matija Nastasic's recent dip in form, with the previously infallible youngster embarrassed by Arjen Robben on Wednesday. But the 31-year-old looked worryingly sluggish against Everton's incisive counter-attacks in the first half and, had Kevin Mirallas shown basic intelligence to stay on-side in a threatening break on the half-hour mark, the Toffees could have re-taken the lead.
Lescott was offered little protection by Aleksandar Kolarov, of course, but that he continues to be left out of Roy Hodgson's England squad while Chris Smalling is a regular pick says much about the centre-back's gradual decline. He has always had the propensity to commit glaring errors - much to Mancini's horror on the final day of the 2011/12 season - but his ability to read the game is no longer compensating for a woeful lack of pace.
It will therefore be a concern to Pellegrini that Kompany limped off with a recurrence of his groin injury in the first half, and the manager now faces a tense wait to learn the verdict of the club's medical staff. While Kompany played in the defeats to Villa and Bayern, his immense display in the 4-1 thrashing of Manchester United demonstrated how crucial he remains to City's title hopes and Pellegrini's aim to haul his team at least as far as the first knock-out round in the Champions League.
Of course, it should be acknowledged that City were superb in attack against Everton as Sergio Aguero and Alvaro Negredo again proved themselves to be Pellegrini's most effective strike partnership, and David Silva pulled the strings on his return to Premier League action. But City's manager will be troubled by his team's defensive issues as well the current imbalance in the Yaya Toure-Fernandinho axis in midfield.
The £32million acquisition of Fernandinho was supposed to solve a lack of drive in the middle that saw City frequently enjoy sterile domination in matches last season, but possessing two central midfielders who both enjoy quick transitions and counter-attacking is posing a problem for Pellegrini. Fernandinho is nominally the deeper of the duo, but he does not provide the defensive screen in a role that Gareth Barry previously performed to little appreciation outside the Etihad.
Fixing that particular problem should afford City's defence more protection as Pellegrini seeks to kill two birds with one stone. And regardless of the finger-waving at defensive mistakes, City have been hugely enjoyable to watch thus far, which is far more rewarding than Mancini's constant demands for control.
This article first appeared on Football365