Hey, big spenders
When Chelsea host Manchester City on Sunday afternoon it will see the Premier League's nouveau riche face-off. But how will they adjust in an era of FFP? Sky Sports asks for some financial expertise for an insight into what the future might hold
By Peter Fraser - Follow me on Twitter @SkySportsPeteF
Last Updated: 25/10/13 11:32pm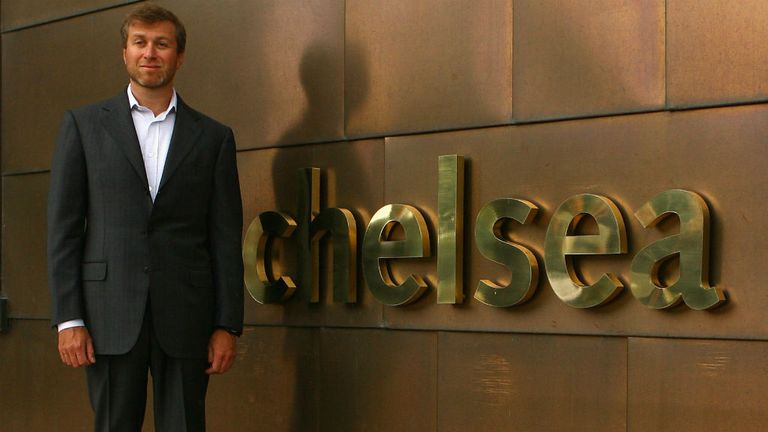 Chelsea and Manchester City have redefined the Premier League landscape over the past decade. The billionaire riches from the oil fields of Russia and United Arab Emirates have transformed their respective clubs into worldwide mega-powers in the new Millennium.
The two clubs will meet at Stamford Bridge on Sunday, live on Sky Sports 1HD and 3D, as Britain's biggest football spenders over the past 10 years. In this summer alone, Chelsea owner Roman Abramovich parted with an estimated net spend of £50million on players, while Abu Dhabi United Group (ADUG)-owned City's spend is similarly estimated at £75m.
Stretch that timeframe since 2003 and Chelsea, who have been owned by Abramovich since that year, have spent an estimated total of a staggering £758m, while City, following the takeover of Sheikh Mansour's ADUG in 2008, are not far behind with £700m.
Such immense funds have seen both clubs acquire a galaxy of stars, including the likes of the Premier League's most expensive player - £50m Fernando Torres, Yaya Toure - whose first contract was worth a reported £200,000-a-week, and this summer's arrivals - including £25.5m Willian and £20.6m Alvaro Negredo.
Likewise, it means the two clubs can attract superstar managers in Chelsea's Jose Mourinho and Manchester City's Manuel Pellegrini, whose own rivalry has been feuding since the former succeeded the latter at Real Madrid in 2010. They played each other in La Liga on five occasions since then, with Mourinho's Real beating Pellegrini's Malaga three times and the reverse result happening just once. Pellegrini's teams have also conceded a remarkable 20 goals in that time.
La Liga - Pellegrini v Mourinho
 
Games
5
Wins
1
Draws
1
Losses
3
Goals For
6
Goals Against
20
Win %
20
Chelsea and City's respective wealth, multi-talented squads and much-praised managers mean the two clubs were at the beginning of this season considered by many to be favourites to finish as interchangeable Premier League champions and runners-up. Their midweek European wins at Schalke and CSKA Moscow also leave them well placed to reach this season's knockout stages of the UEFA Champions League.
But, at the same time, Michel Platini's UEFA's new Financial Fair Play (FFP) rules are now in place and they are designed at changing the way in which all clubs operate. In UEFA's 90-page rules for FFP it is outlined how clubs will be punished by potential bans from European competition if they do not balance their books, allowing clubs to lose only €45m (£38m) over a three-year period - provided losses are covered by a benefactor. There is also a requirement to keep up to date with 'overdue payables', such as taxes and player wages. Meanwhile, the Premier League is also set to bring in regulations which do not allow a loss in excess of £105m aggregated to 2015/2016 along with restrictions on wage increases in that time.
This is changing how clubs operate but it has been widely questioned how governing bodies will implement the rules. The issues of naming rights and sponsorship deals are also considered to be potential loop-holes. Malaga, who were managed up to this May by Pellegrini, have been banned from Europe after they were denied a UEFA licence by the Spanish Football Federation due to unpaid bills. But would a governing body police some of the continent's biggest, most famous and most commercially attractive clubs - who have global audience pulling power - out of competitions such as the Champions League?
Financial expert David Bick explained to Sky Sports News regarding what will happen if clubs do not adhere to FFP rules: "This is a major debating point and the honest answer is that nobody knows. UEFA has obviously got to be seen to implement the rules. I think there is a reasonable amount of evidence that every club who might be caught by this are trying to adjust their business model so that they can fit inside their rules. But the question mark is, if they do not meet the rules, will UEFA really kick Manchester United or Chelsea or Manchester City or Real Madrid out of the competition. That seems, to most people, very unlikely."
Clubs are trying to acclimatise and, in November 2012, Chelsea announced their first profit, albeit only £1.4million, of the Abramovich era in a season in which they were boosted by winning the Champions League. In the previous year, Chelsea had returned a loss of £67.7m. However, despite their most recent profit, earlier this October at the Stamford Bridge-hosted Leaders in Football conference, Chelsea chairman Bruce Buck still admitted: "We will comply with UEFA's form of Financial Fair Play but we have a lot of work [to do] into that." It is widely assumed Chelsea's desire to build a new stadium, with an increased capacity in the region of 60,000, and move away from Stamford Bridge is being mainly influenced by FFP.
City, likewise, are confident of meeting the FFP regulations. Despite announcing an annual losses for the 2011/12 season of almost £100m, that figure is more than half of the £197.5m from the previous year. That was coupled with a rise in their wage bill from £151.6m to £178.1m but also breaking the £200m annual turnover threshold for the first time in the club's history. Part of City's losses also came from infrastructure and youth development costs, along with contracts which pre-date 2010, from which they could expect to receive some kind of relief. City are investing heavily in youth and match-day revenue, including the building of the £120m Etihad Campus. Indeed, commercial revenue - from merchandise to club tours - went up from £57.8m to £112.1m in the last year to give an indication of City's increased worldwide exposure.
Bick said: "It is interesting that the chairman of Chelsea said at the Leaders in Football conference that Chelsea have got a lot of work to do to get inside those rules. The same is probably true of Manchester City. I think the difference between the two clubs, though, is that Manchester City have got an opportunity to increase revenue in areas such as their ability to add 12,000 seats to the stadium and they have outdoor fanzones, which is a new initiative. Whereas Chelsea, as they are currently set at Stamford Bridge, are very constrained in what they can do there."
Clubs, of which Chelsea and City are just two, clearly have a lot to think about. Whether it is investing in youth or developing stadia, there is a requirement around Europe to change with the times in many ways. It remains to be seen how both UEFA and the Premier League will monitor all clubs but the governing bodies will know they are under the spotlight. There are many challenges ahead for all concerned and the meeting this weekend between Chelsea and City could be just the start of yet another new era for the coming decade.
Chelsea v Manchester City is live on Sky Sports 1HD and 3D on Sunday from 3.30pm