FA Community Shield Question and Answer Session with Ray Parlour (Arsenal) and Dietmar Hamann (Man City)
Ahead of Sunday's FA Community Shield match between Arsenal and Manchester City at Wembley, Adam Bate caught up with former Gunners hero Ray Parlour and ex-Man City midfielder Didi Hamann to get their thoughts on the occasion and the chances of their respective teams for the season ahead.
By Adam Bate
Last Updated: 09/08/14 3:27pm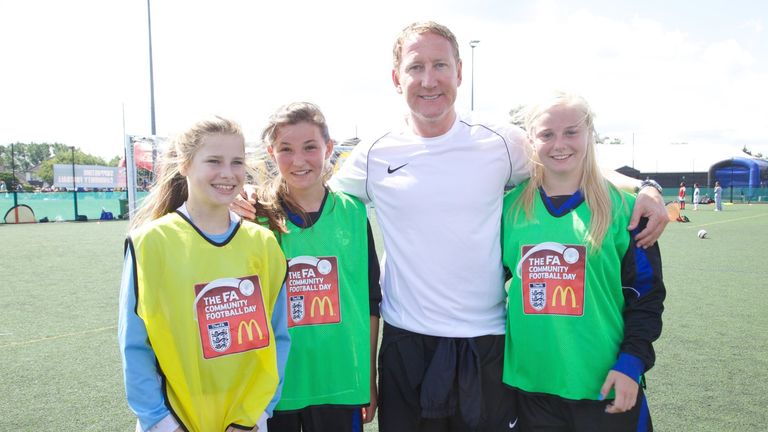 Ray Parlour is a three-time Community Shield winner with Arsenal having scored the winner in the 1999 game at Wembley. Didi Hamann claimed a winners' medal when Liverpool beat Manchester United in the competition in 2001.
Speaking at a McDonald's and FA Community Football Day, the duo gave their thoughts on the significance of the game itself as well as the ambitions of their respective former clubs for the season ahead...
How important is the Community Shield?
Ray Parlour: It's always a big game a week before the season. It doesn't necessarily mean anything for what's going to happen but it's always good to get one up on your rivals at the start. It's one of those situations where the most important thing for the players is being fit for that game next week against Crystal Palace. But certainly it was a great game to play in - fantastic stadium and the players will be really looking forward to it in front of a big crowd and against a top side. Let's hope it's a good game.
Didi Hamann: It's a game you really want to win because there are only so many trophies and only so much silverware available. It's always a very important time in the calendar because it's a week before the season starts and you want to get off to a good start. It offers the chance to mentally get an edge over your opponents as well so it's probably a bigger game than it used to be when the Community Shield might not have been regarded too seriously. I think it's a big game.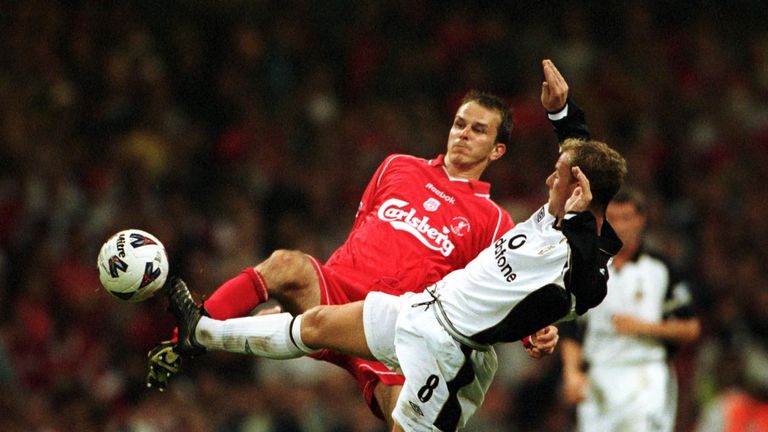 Can it give teams a real confidence boost for the season?
Ray Parlour: Definitely. That's what it's all about. It's about having the belief. I'm sure they'll both put good teams out and I'd say more or less the teams that start the Community Shield will play the first week of the Premier League season. So it will be interesting to see what the line-ups are and a win would certainly give them a lot of belief against Manchester City, the holders of the Premier League.
Didi Hamann: Absolutely, it can act as a confidence booster. City are the champions and obviously Arsenal won that trophy in May so they'll want to carry on. Arsenal did some good business in the summer, bought some quality players and they'll want to make a statement in beating City and showing everybody what they're capable of this season.
Are you happy with the team's summer transfer business?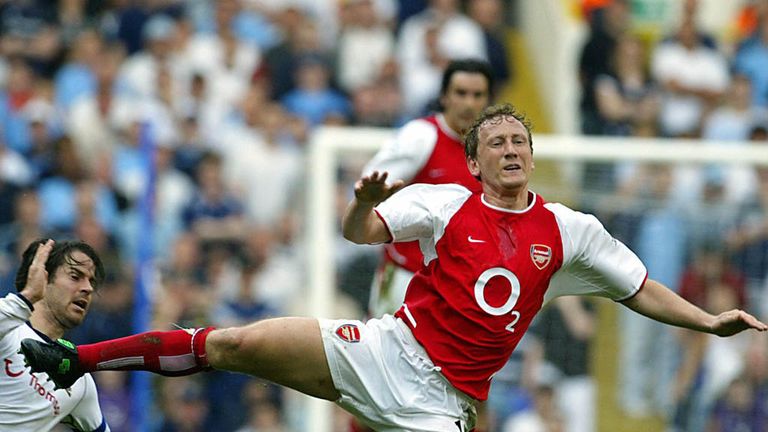 Ray Parlour: I am. I was lucky enough to go to the World Cup finals and I watched Alexi Sanchez a couple of times for Chile. I really liked that he was getting kicked out there. Players like Sanchez, people try to do a job on them – especially with a very good team like Chile. But he was quite resilient and kept going. He wasn't scared of getting kicked. That's good because he's going to get that in the Premier League. He's got great feet and lots of pace so he's a big signing.
Obviously with Bacary Sagna leaving we had to fill that space at right-back. Mathieu Debuchy is ahead of him in the France team so he's a decent player who had a good season with Newcastle and knows the Premier League now. Calum Chambers is a real prospect who'll be a top player in the future and David Ospina has come in, a player who had a good World Cup. So I'm very pleased about the signings.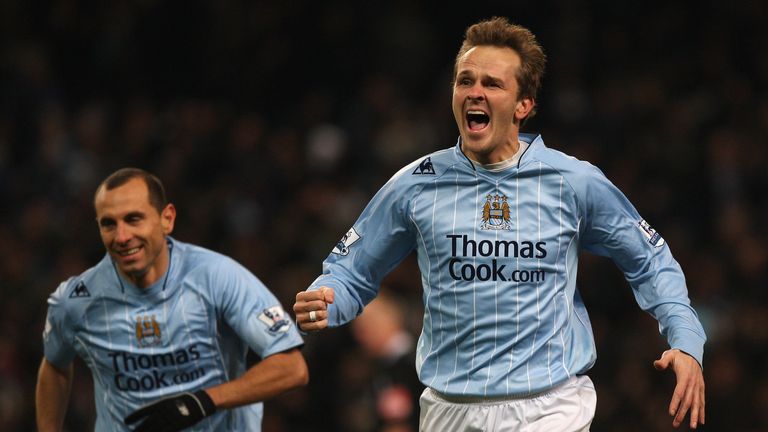 Didi Hamann: Frank Lampard is an interesting signing but I'm not sure he's a player who can help them too much because he's obviously going to go to America after Christmas. He was going to go to Australia and now he's off to City so I'm not sure how many games he'll get – especially as they've also brought in Fernando.
The thing is they didn't need to bring too many players in because they already have the best squad. People shouldn't forget that they won the Premier League last season despite the fact that Sergio Aguero wasn't always fit and Alvaro Negredo didn't do too much in the final months of the season. If they can get those two players back fit I think it'll be a massive boost for them and they'll be the team to beat again.
Who do you the think the key player will be this year and why?
Ray Parlour: I always think Ramsey is the key. When Arsenal get the ball in midfield they keep it very simple but they don't really run beyond the midfield and get bodies into the box because they all like it into their feet. It looks great but sometimes you need that midfield runner. Frank Lampard did it for years at Chelsea and what it does is that it disrupts the two centre-halves. You need a player to bomb on and move the defenders around a bit.
I think Ramsey when he came back into the team after the injury suddenly helped things click for Arsenal so he's going to be key again. He set his standards last season and if it hadn't been for the injury he'd have been up there for player of the year in the Premier League. If he can maintain that he'll be vital because he gives us something different.
Didi Hamann: All the main players have to come to the fore. Yaya Toure missed a few games towards the end of the season but with Joe Hart, David Silva, Vincent Kompany and others I think that squad depth is their biggest strength. They've got so many top players that they only really need one or two of their players to be on the top of their game in order to win matches. If one or two of Silva, Toure and Samir Nasri are firing then they're very difficult to beat because they're defensively very solid.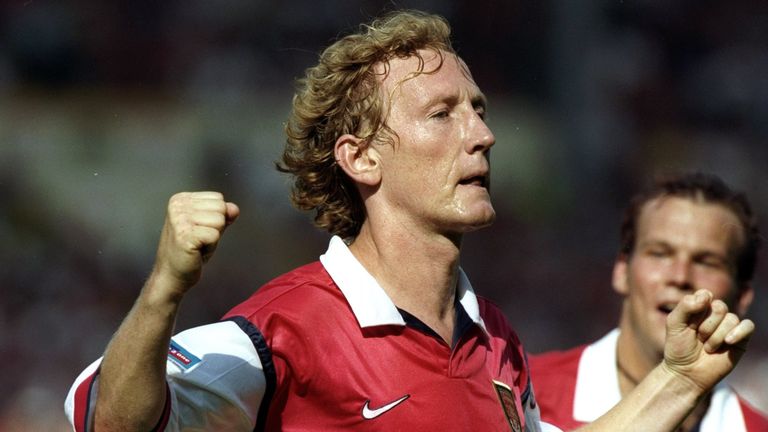 Is there anything that would worry you in terms of the squad? Is there a weakness?
Ray Parlour: Thomas Vermaelen might be leaving but there's the nucleus of a really good squad there. With Jack Wilshere, Aaron Ramsey, Santi Cazorla and Mesut Ozil, that midfield area is a really strong one for Arsenal and I'm still hoping he can bring one or two more in.
With the likes of Joel Campbell coming back and Yaya Sanogo scoring goals in pre-season, things look better up front. That was always my fear. They needed something more in attack to give Olivier Giroud a little more competition. It's a big season for all of these strikers as they'll all get their chance and Sanchez can play up there as well.
It will be interesting to see what Wenger does and what his main system is going to be, but they've certainly got a good squad now. They maybe just need one more defender in there but it's definitely a much better squad than last season.
Didi Hamann: They look the full package but they obviously want to do a lot better in the Champions League. This is the competition they've not done themselves justice in during recent years. But it's pretty much all about motivation for City. They didn't retain the Premier League last time as defending champions.
They'll be better prepared for it this time but the Champions League could be a distraction as I reckon there'll be a lot more focus on it for them this year. That could be something that could disrupt them come February or March next year. Apart from this, with the players at their disposal it's very hard to look past them.
How do you think their chances of winning the Premier League title are looking?
Ray Parlour: I don't think the bookies get it wrong a lot. I'd say they've got it about right in backing Manchester City and Chelsea. I'd put them out there as favourites. Then you've got Manchester United, I think they'll have a much better season under Louis van Gaal because they'll be more organised. I'm not having a go at David Moyes because it was always going to be a tough job, but just watching Holland at the World Cup you could see players playing for him. So I think they'll be a force. Liverpool have set their standards. Losing Luis Suarez is a big blow but Brendan Rodgers is a good coach and they've bought some good young players. So there's so much competition in trying to win this league, but the bookmakers have got it about right. You never know in football though.
Didi Hamann: I disagree regarding Chelsea. I think City should be favourites. I think United could be dangerous and Arsenal are good for the top four but I'm not convinced by Chelsea. For me, City are justifiably favourites.
Arsenal legend Ray Parlour joined kids at Longlane JFC in South London on Saturday, while Dietmar Hamann was with kids at Burnage Metro F.C in Manchester, both celebrating the work of FA Charter Standard clubs at a McDonald's and FA Community Football Day. For more info visit www.McDonalds.co.uk/betterplay