The Numbers Game
The Numbers Game: Why Everything You Know About Football is Wrong is a new book about football analytics by Chris Anderson and David Sally. Adam Bate looks at how the book could begin to change perceptions about a sport we thought we understood.
Last Updated: 27/05/13 12:26pm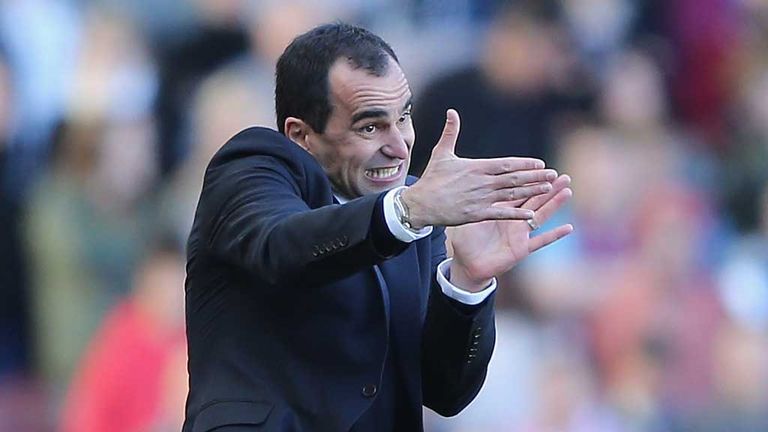 The appetite for statistical analysis in football is growing. That much is obvious. And yet, while those in search of military guidance have The Art of War by Sun Tzu and students of sexual behaviour have the Kama Sutra by Vatsyayana, football analytics is still in need of its bible. Football's answer to Moneyball. But now there is every chance that The Numbers Game by Chris Anderson and David Sally can do for analytics what Jonathan Wilson's Inverting the Pyramid did for interest in football tactics.
This is a book that makes you question what you thought you knew. The groans of the crowd when a corner is taken short? They're misguided. The Numbers Game explains why taking a short corner improves a team's chances of finding the net. The accepted wisdom that replacing a manager after a run of bad results will spark an immediate upturn in fortunes? Wrong again. Any improvement might just be regression to the mean.
Other points are more straightforward. Arguing in favour of the unique beauty of football to people who have bought a football book is a sure-fire winner. "What is it about football that people love? The answer, of course, lies in the goal. The goal is football. Its rarity is its magic." It might not be a new notion but with the accompanying diagrams and a detailed contrast with other sports, the exposition never felt more satisfying.
However, this book is at its best when it is being counter-intuitive. At times, that can feel a stretch - such as the attempt to devise a template for when substitutions should be made. But when you find yourself instinctively disagreeing, that's the time to be worried. Anderson and Sally have the statistics to show you why your preconceived ideas should be abandoned and you'd be wise to be open-minded enough to take that on board.
This is a celebration of innovation and alternative solutions to problems. Roberto Martinez is hailed as a "hero of the book" due to his desire to take a different approach - "guerrilla football" as it is called, acknowledging Wigan's use of surprise tactics in a league in which they are outgunned. The praise of Martinez could be seen as beautiful timing in light of the Latics' FA Cup glory or quite inappropriate following their relegation. But Anderson and Sally aren't afraid of shades of grey.
Analytics
Indeed, that's the nature of analytics. The authors are academics and their strength in this regard is sometimes to the detriment of a cheap yarn. They are not interested in making their findings fit the pattern and, while their publishers might not like it, sweeping statements are often eschewed in favour of multiple caveats. Anybody hoping this book will offer short cuts and easy answers doesn't know analytics.
Even Wing Commander Charles Reep, a man whose theories regarding the virtues of the long-ball game have been emphatically debunked, is treated with balance. "The Englishman is one of the key characters - the true and tragic hero, in a way - in the story of football analytics," write Anderson and Sally. "His theories may have been confounded and his beliefs rubbished, but in order to appreciate how far we have to go, we must understand where we have come from."
The journey of football analytics is a recurring theme of the book. Pleasingly, the tone is not that of the zealot - arrogantly urging clubs to be converted in the belief that theirs is the only route to success. The writers are acutely aware of the resistance to change, highlighting the "reluctance to tread where no one else has leaves football clubs analytically impaired". But they also acknowledge that the analytics community will have to endure missteps of their own along the way.
"Opponents have a much easier time making their case that the numbers game doesn't work when someone like Liverpool's sporting director Damien Comolli openly talked about playing Moneyball on behalf of the club's American owners, and proceeded to splash money transfers for untested players who had relatively little impact on the club's fortunes."
Ultimately though, there is confidence that the scepticism regarding analytics will be confounded in the end. "We are certain about what will happen in the long run... Innovation and technology will win out. The best managers, players and clubs will adapt and win; football analytics will play a critical part in the game." This book might just play a critical role in turning around opinion. And those sceptics - including the football coaches among them - would be advised to read it. You should too.
The Numbers Game: Why Everything You Know About Football is Wrong by Chris Anderson and David Sally