New kind of agent
After a successful career with Wimbledon, Norwich, Wigan and Watford, Damien Francis is forging a new life as a football agent. Adam Bate caught up with the former Jamaica international to find out more.
By Adam Bate - Follow @GhostGoal
Last Updated: 08/08/13 10:01am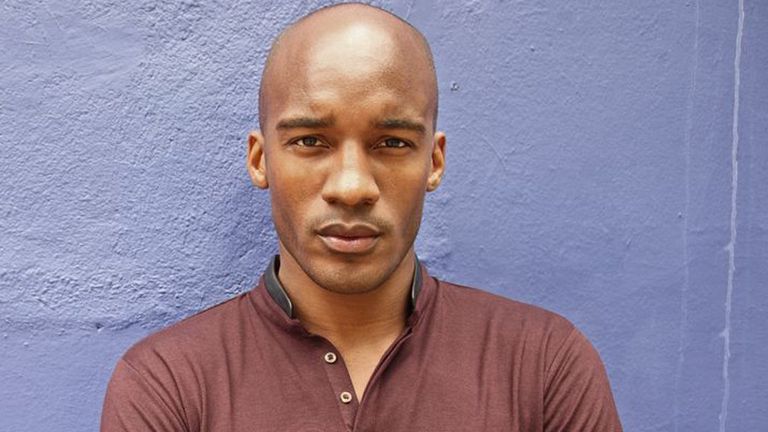 Damien Francis has already come back from injury once and gone on to enjoy an impressive career in his chosen profession. Now the former Jamaica international is using the next disappointment to do it all over again as he forges a new life for himself as a football agent.
The 34-year-old certainly has experience of significant transfers having played in the Premier League for four different clubs. That's something that didn't seem likely for the boy from Wandsworth when things took a turn for the worse as a youngster. "I had to come back from disappointment early on in my career when I suffered a knee injury at Wimbledon," explains Francis. "But that didn't stop me and I moved onwards and upwards."
Francis played more than 100 games in the Wimbledon midfield before the club's demise saw him sold to Norwich. He soon made an impression there - winning the Championship title in his first season at Carrow Road. Although the Canaries then suffered the disappointment of relegation from the Premier League, Francis did well enough to stay in the top flight himself and earned a transfer to Wigan. His time with the Latics also began well but little did he know that a move to Watford would see his career ended within a year.
"At the back end of my season with Wigan I was in and out of the team," says Francis. "The offer came in from Watford and although I was happy at Wigan it was a fresh challenge back home near London. The brand of football at Watford was a challenge at first but I adapted OK and scored a few goals. But I did my knee towards the end of the season and the rest was history."
Francis was in his prime in April 2007 when that damage was done to his cruciate knee ligaments against Manchester City. Although he embarked on a lengthy battle to regain fitness there was no way back and he was forced to contemplate life after football. It was a tough experience.
Retirement
"It was hard to take at the time but I knew I wasn't going to be the same player," he adds in a measured tone, when speaking of the decision he was eventually forced to take in October 2008. "I couldn't carry on with my knee in the state that it was. When you retire from any career at 28 it's relatively young isn't it? I knew I wanted to stay in football but I didn't know in what capacity. I didn't have a ready-made career to move into."
Francis soon realised that his contacts in the game provided an opportunity to enter the seemingly murky world of the football agent. He is aware of the negative connotations but is convinced that his understanding of the modern footballer puts him in a strong position to do something different. "Naturally having played for numerous clubs I've met a lot of people, stayed in contact with some and got back in touch with others," he says. "That has helped. But it's not an overnight thing I'm trying to build here. It's a new thing and a new career.
"I can understand the perception because there have been numerous stories about agents being greedy and manufacturing moves for the sake of themselves rather than the player. So I totally understand. But there are good agents out there. I'm striving to become one and I will be. At the end of the day, players do need representation and the more people who are decent then the better it is for football.
"I'm fresh out the game and relatively young so I can identify with all the things that players go through - whether that's injuries, doing well or being out the team. When I speak to players, that's the 360 degree angle I have so hopefully I can add a bit more than the other agents out there. I think some agents don't identify with it because they haven't gone through it. But I have. I don't have to second guess it, I can understand instantly what they're going through. Some agents are business men but not necessarily football men. I'd like to think that I'm both."
Talents
Francis has already worked with a number of young talents including highly-rated Belgian youngster Julien Ngoy who has been linked with the likes of Chelsea, Arsenal and Manchester City. The Belgian market is one Francis has become familiar with in his new role and Ngoy fits the bill of the type of player he wants to focus his energy on. "At the moment I spend a lot of time in Belgium and there's a buzz about him at the moment," he adds. "There are a few more out there. Although I deal with older players too, ideally I'd like to work with young players throughout their career. That does excite me.
"I also want to work with the right players. I don't just want to have hundreds of players on my books and not have the time and attention for each one. I want to choose who I work with and who I work for. I have a long-term vision and I want players who have the same vision as I have. Of course, you are led by them and every player has different requirements. Some players want to speak about their last performance and other players don't, they want to know how things are on the business side. So you have to flexible because everyone is different."
Francis certainly wants to be different himself. But as you'd expect from a man who had his career snatched from him at his peak, his ambitions for the future are more modest. "My goal is to have a solid base of clients and build myself a reputable name in the industry," he concludes. His resilience leads you to believe that Damien Francis will do just that.
You can follow Damien on Twitter @MrDamienFrancis