Football Podcast: Tottenham's derby win over Arsenal among the topics discussed
Tottenham's derby win and Rafa Benitez's Chelsea travails are discussed on the new Football Podcast.
Last Updated: 04/03/13 9:35pm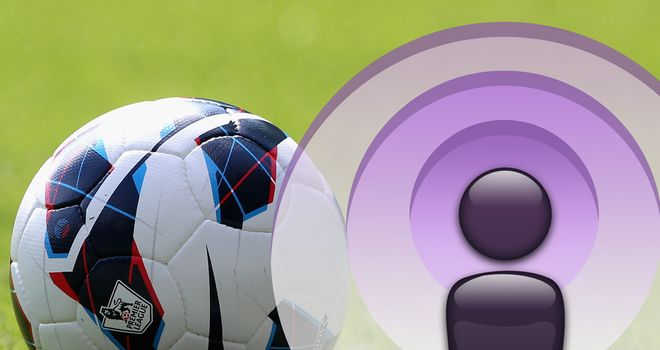 Host Mikey Burrows of Sky Sports News Radio is joined in the studio by TEAMtalk.com's Matthew Briggs, Football365.com's Matthew Stanger and Sunderland writer Michael Graham of Roker Report.
The quartet kick-off with the fall-out from the North London derby and Burrows thinks Tottenham boss Andre Villa-Boas is the coolest cat around. Briggs and Stanger find it hard to disagree, but with Arsenal's run-in, Briggs thinks it's not all over for Arsenal just yet.
Aaron Ramsey comes under the microscope and Briggs brands him a Championship player, while Stanger vents his spleen over the wasteful Olivier Giroud.
Burrows asks why Rafa Benitez doesn't get his revenge on the Chelsea fans that boo him, by booing them back, while Stanger praises Blues ace Juan Mata and reflects on 'another one that got away' from Arsenal.
QPR won at Southampton at the weekend, but our panel still think Rangers will be relegated.
Stoke and Sunderland's failure to move forward is also put under the microscope. Burrows says Martin O'Neill and his tactics are from the past, but guest Graham defends the Irishman and his beloved Black Cats and says he is prepared to give the manager more time.
Stanger also reflects on Stoke's poor goalscoring record and thinks the Potters are at a standstill.
Click here to download the Podcast as an MP3 file. It is also available via iTunes, or you can listen via the Mixcloud player below.
Spurs have got style, 4 March 2013 by The Football Podcast on Mixcloud