Tony Cottee says that Sam Allardyce has to bring some variation to West Ham's attack for next season
Tony Cottee says that Sam Allardyce has to bring some variation to West Ham's attack for next season.
Last Updated: 08/05/14 4:01pm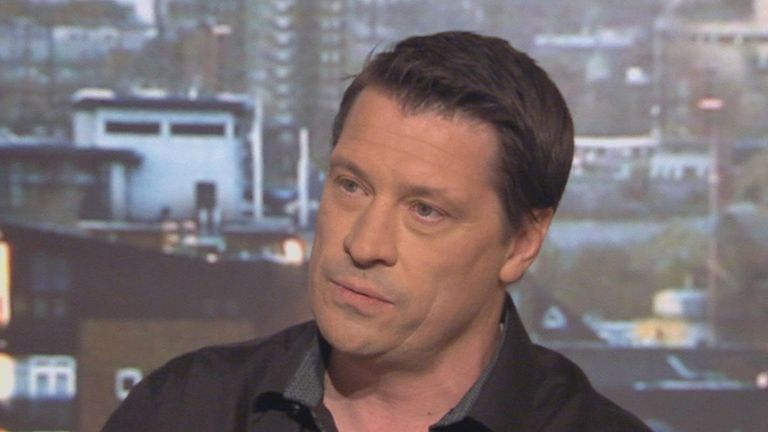 Allardyce's position has come under intense scrutiny in recent weeks, with fans showing their disapproval at his tactics and former Hammers striker Tony Cottee says that Allardyce needs to give his side some different options.
"It was a massive game for Sam, if they [West Ham] had lost on Saturday then I think there would have been a lot of pressure on the big man," said Cottee on Soccer Extra.
"I am pleased that they won - no one wants to lose at home to Spurs. It has been a difficult season and it has revolved around that man Andy Carroll who has not been fit. When he is fit and in the team then they are a different side.
"Personally I would love to see a smaller type of forward up beside him just to give a different option to the team. When you play with just the one striker it does make it a little one dimensional at time as and that is something that they need to look get.
"They have to look to do something different next year, the fans are a little bit frustrated and I think they need a Plan B - we all know what the Plan A is with West Ham but they need something different for next season. If they don't have a Plan B then the fans will get frustrated again and the pressure will pile on Sam once more. I don't think there is an awful lot wrong at West Ham but I just think they need a bit of variation in the squad which would help them next year.
"To be fair I think that the board are backing Sam. £15 million for Andy Carroll, £11 million for Matt Jarvis and £6 million for Stewart Downing - so they have spent a lot of money.
"He has done his job - no matter what you say about Sam Allardyce he keeps your team in the Premier League and does exactly what he says," added Cottee.
"He has done it two seasons running and West Ham are in the Premier League for next season which is great. But if the fans are frustrated then you need to give them what they want - and they want to see good football."
Feed the animal
Frank McAvennie, who knows a thing or two about scoring goals, agrees with his old striker partner Cottee and says that West Ham need to sign some quality in the summer.
"They have two wingers who don't get down and cross the ball. A striker, especially one like Andy Carroll who is one of the best in the business, relies on crosses but he seems to be getting them when he has his back to the goal," explained McAvennie who played with Cottee at West Ham and helped them reach the highest Premier League position in their history in the 1985/86 season.
"I would like to see Sam bring in a bit of quality - I don't know if he will get the money for that. But let's get the quality who can feed the ball in and make sure you are feeding the big man up front. It's no use having an animal up front if you are not feeding him."