Football Expert & Columnist
Jamie Redknapp: Tottenham's key men must prove worth
It's a tricky transition from the Gareth Bale era - but Spurs' stars must step up, says Jamie Redknapp.
Last Updated: 05/12/13 6:30pm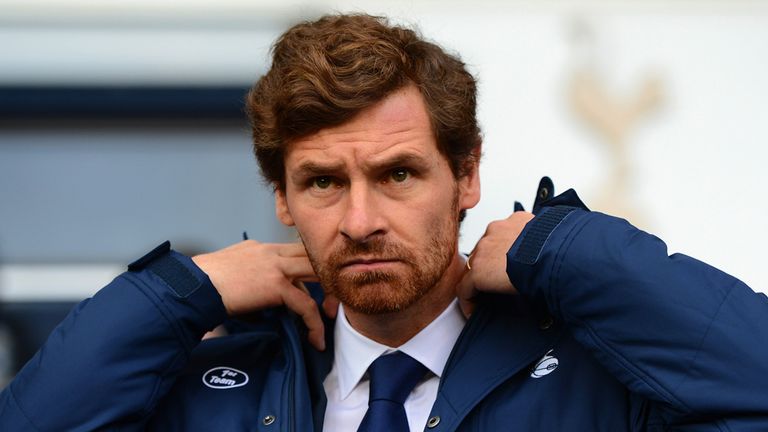 The draw against David Moyes' men and the midweek win over Fulham are just the response he'll have been looking for after losing 6-0 at Manchester City - but he needs to appreciate people are going to express their opinions about his team.
Some of his comments reminded me of when he was at Chelsea, where he was looking to pick fights with people he didn't need to.
I can remember getting stick as a player from certain journalists or ex-footballers and it makes you so angry. But it's part of football and you just have to let it go.
The fact is, when you spend £100m and lose 6-0 you can't expect everyone to go 'never mind, that's the way it goes'.
I've said before that I do have sympathy for Villas-Boas because a lot of the new arrivals at White Hart Lane would have been signed by Franco Baldini, rather than the manager. Erik Lamela is an example - Baldini would have seen him at Roma and said 'we need to get him'.
The problem with the Director of Football role - which I think can work - is that when the big-money signings aren't producing the goods it's the manager, who hasn't had much to do with buying the players, who gets the stick.
Transition
Spurs are currently sixth in the league. Although they were fifth this time last season, they are a point better off, so things aren't as bad as it sometimes seems. But it's not going as well for them as it could - or perhaps should - be, either.
They are finding the transition from the Gareth Bale-era difficult. I was one of those people who said in the summer there was no way Tottenham would be a better side without Bale and it's going to take time for them to adjust to life without the Welshman.
Spurs seem to be struggling with their identity at the moment. They're caught between being an attacking side or a defensive side which is hard to beat.
They've been keeping a lot of clean sheets but the traditional Tottenham style hasn't been there. Spurs fans demand exciting, front-foot football, as I know only too well from playing there for a number of years.
But even when I was at Liverpool, Tottenham were referred to - as a compliment - as 'tippy-tappy Tottenham'. That was the perception other clubs had of them. You knew if they got their tails up the likes of David Ginola or Paul Gascoigne could destroy you.
Tottenham to secure a top four finish is 7/2 with Sky Bet
Players such as Bale, Luka Modric and Rafael van der Vaart have performed that role in recent seasons but no one's taken on that mantel yet this term.
When you pay £30m for someone like Lamela you don't want a good player, you want a great player, a game changer and someone who makes the difference, while Roberto Soldado's struggles to replicate last season's form for Valencia - where he scored 24 league goals - have been well publicised and Jermain Defoe isn't performing in that lone striker role as well as he can at the moment.
But the front men need better service, too, and it will be interesting to see what personnel and system Villas-Boas goes with at Sunderland. The four goals they've scored in two games this past week have taken some of the pressure off the forwards but they need to get their tactics right because they have a real game on their hands against Sunderland.
Electric
Gus Poyet's side beat Man City a couple of weeks ago at the Stadium of Light and on Wednesday, in their 4-3 defeat to Chelsea, didn't look like a team bottom of the Premier League; they created a lot of chances and pushed their visitors back.
It's never nice losing but when you lose in the manner Sunderland did and put up a fight the fans will respond and I expect the atmosphere will be electric when we cover the game on Saturday Night Football.
Jamie's backing Spurs to beat Sunderland 2-1 at 15/2 with Sky Bet
As a footballer I always enjoyed playing in the North East; the crowds are fantastic and with their support behind them, Sunderland, who believe they can get out of the relegation zone, will be determined to get a result.
The hosts will need Wes Brown and John O'Shea to perform - their vast experience will be key to any success Sunderland have this season - but they have players with the ability to hurt Spurs, too.
However, I reckon Tottenham - who would really have had heat on them if they hadn't come back from a goal down to Fulham - have got back on track with that win and will have the quality to repeat the 2-1 win they got at Sunderland last season.