Paul Merson's predictions
Soccer Saturday pundit sees victories for Arsenal, Man Utd and Sunderland but says 'impressive' Liverpool will hold Chelsea
Last Updated: 28/12/13 3:03pm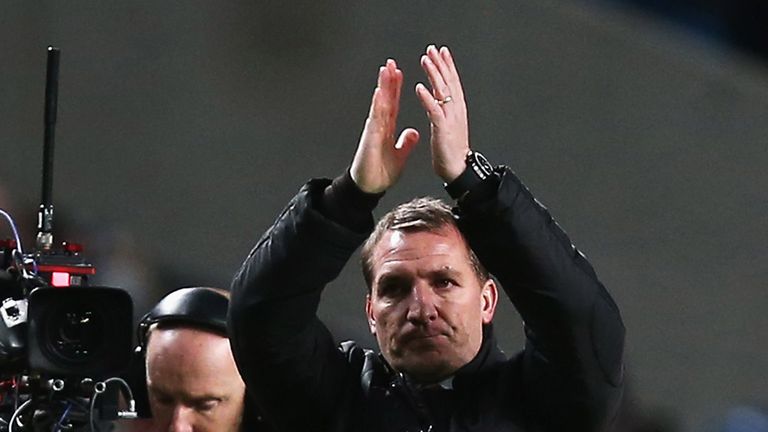 This will be a very good game between two bang in-form teams.
I always say if Newcastle can get their best eleven players out on the pitch they will give anybody a football match. They've got players who can get in top six teams and there are not many teams outside the top six who can say that.
Their win at Tottenham was probably their worst performance of the season and they could have been beaten by six or seven, but Tim Krul had one of those games and since then Alan Pardew has got all his players fit and flying along. They've been brilliant and won seven of their last nine.
So, this is a hard, hard game for Arsenal. If they come out of this with a win then that's massive for their title credentials. A draw with Chelsea and win at West Ham means they are back on track after losing to City, though, and I think they will just edge this one, too.
PAUL PREDICTS: 1-2
Chelsea v Liverpool (3.30pm, Sun, Sky Sports 1)
This is going to be a brilliant game, as well. And I don't see Liverpool losing.
I thought they were outstanding against Man City and I think they're massive players in this Premier League title race, too.
A lot of teams go to Man City and get ripped to shreds and come away lucky to have only lost by five or six. But Liverpool were very impressive, took the game to City and the home side were hanging on at the end. I actually thought Liverpool were the better team on Boxing Day.
The problem is people - like me - now expect Liverpool to go to Chelsea and not lose and that's a different kind of pressure to turning up thinking 'no one gives us a chance'. And football is a different game when the pressure's on you.
In terms of Chelsea, I like the way they've gone back to the Jose Mourinho way. They never looked like losing at Arsenal and then at home to Swansea they got an efficient 1-0 win. Job done. Mourinho is the best in the world in playing that way and that's what he's comfortable with. But that plays into Liverpool's hands because they'll try to open the game up.
Because Chelsea aren't scoring loads of goals and their forwards aren't firing, everyone is going to be in the match with them - even up to the last kick Swansea were in the game because it was only 1-0. They don't blow teams away like City can.
PAUL PREDICTS: 1-1
West Ham v West Brom (12pm, Sat, Sky Sports 1)
This is a big game for West Ham.
They were always going to struggle this season because of the injury to Andy Carroll. It's very difficult if you lose your key man and it would be hard for Liverpool if they lost Luis Suarez or Man United if they lost Wayne Rooney. But West Ham, in their position, can't afford for that to happen.
They've slipped into the relegation zone after losing at home to Arsenal on Boxing Day and with Fulham away after this one, followed by a trip to Man City, before they know it, they could be stuck in the bottom three. You need to get out of there as soon as possible - even if it's just up to fourth from bottom - and they need a win here to do that.
However, managerless West Brom got a good result against Tottenham and I think they'll pick up another point in this one.
PAUL PREDICTS: 1-1
Cardiff v Sunderland (5pm, Sat, Sky Sports 1)
All the rubbish that's been going on with the Cardiff owner and what he's been saying caught up with the players on Boxing Day and was reflected on the pitch against Southampton. Losing 3-0 at home to them - and being 3-0 down at half-time - was a shocking result. Southampton haven't been doing great so to be whipped like that was bad from Cardiff.
I think Sunderland are down and I said three weeks ago they're out of it, even though they've got decent players like Wes Brown and John O'Shea at the back. But I expect them to win this game after an unbelievable result at Everton. I didn't see that coming in a month of Sundays!
Whatever the result, I hope Malky Mackay is still in charge of Cardiff after this game - if he isn't they'll get relegated. If the owner wants them to stay up then Malky is the man to do it. But they need to get things sorted out off the field because it dragged onto the pitch on Thursday.
PAUL PREDICTS: 0-2
Aston Villa v Swansea
This is a massive game for Aston Villa. They've lost four on the trot and in the game they won before that Southampton had 70-odd per cent of the possession; they won 3-2 but 99 out of 100 times that's never going to happen again.
Swansea are struggling a bit and haven't won in their last four. They also have Michu and Nathan Dyer out injured and haven't been the same team this season.
I'm going for a draw but Villa need to win and if they don't they're in major trouble. Villa are wearing slippers on a glass mountain and they can't stop sliding down the table. Losing at home to Palace was a really bad result for them. No disrepesect to Palace but Villa would have circled that one and thought 'if we win this one and our next home game against Swansea that's us safe for next season and we can kick on and do whatever'. But to lose that game means if they lose this one they're in big trouble.
PAUL PREDICTS: 1-1
Hull v Fulham
Fulham got a massive win at Norwich on Boxing Day and I think they've turned the corner under Rene Meulensteen. I've seen them play a few times recently and they've done really well.
They've also now got Alan Curbishley on board and he is someone who should always be involved in the game. When you see people like Curbishley, Peter Reid, Glenn Hoddle and Ray Wilkins, how they're not in football is beyond me. So it's great Curbishley is back involved.
When Hull went 2-0 up against Man United, I thought United were in real trouble. Hull are well organised and no one scores three goals against them, especially at home. But Hull got a bit carried away with themselves. They are normally a hard team to beat but they got into a slugging match with United - 'you have a shot, we have a shot' - and it didn't work. They should have sat back and played the way they play.
I'm going for a draw here because this is a game neither team wants to lose. Hull don't want to lose and Fulham, after a big win at Norwich, can go there and take a point.
PAUL PREDICTS: 1-1
Man City v Crystal Palace
Crystal Palace will have looked at their fixture list and thought Villa and City away isn't the easiest Christmas schedule but, having beaten Villa, they've got a free swing here.
Palace don't want to go there and get beaten sixes and sevens, that's no good for confidence, but I think Tony Pulis is in a position where he might look to rest players for this game ahead of their home match with Norwich on New Year's Day.
I'm going for 5-0 to City here and I don't mean that to be disrespectful to Palace. City got a big win against Liverpool on Boxing Day and I'd be surprised if they didn't win every home game this season.
Palace, though, have to work their socks off every game to get a result and to ask them to do that for four games over 12 days is a big ask. They have earned the right to rest players after that big victory at Villa.
PAUL PREDICTS: 5-0
Norwich v Man United
I reckon the comeback at Hull has covered over the cracks at United. I know they're on a bit of a roll at the moment but if you go 2-0 down against a top eight side in this league you're not coming back.
Norwich had a shocking result against Fulham on Boxing Day. I know I've said Fulham have turned the corner but it's a game you don't expect to lose, you think 'right, if we don't win we make sure we don't lose'. They will be really disappointed with losing that one.
I saw Dwight Yorke say United can still win the title, but they can't in my eyes. I don't think they're good enough. They were all over the place when they were 2-0 down against Hull and when the big boys come knocking again I don't see how they can win it. They'll get three points here, though.
PAUL PREDICTS: 1-2
Everton v Southampton
Football is a crazy game. Everton hadn't lost at home all year, they were playing Sunderland, the bottom of the league, and bang they get beaten 1-0. You just can't write it!
Southampton, on the other hand, hadn't been doing well but went to Cardiff and got a massive result and I think they'll go to Everton and give them a right game.
Southampton are a dangerous team. They're not going to get into the top four and definitely not going to be in the relegation spots, but they're inbetween which means they can go out and express themselves and that makes them a dangerous team to play at the moment.
Jay Rodriguez, Rickie Lambert and Adam Lallana have been very good for them recently and are good players. If they keep playing like they are they're not going to be a million miles from the England plane to the World Cup.
PAUL PREDICTS: 2-2
Tottenham v Stoke
I played with Tim Sherwood at Portsmouth and he's a lad who knows his football. I'm glad he got the Tottenham job because they've given it to an Englishman who knows his football rather than a foreign manager coming over with no experience. They've given Tim a chance and I'm pleased with that.
But I still think it's a massive club and it would have worked better with Glenn Hoddle there and Tim working under him for a year or two and then taking over as part of a big four or five-year plan. It's a big job to jump straight into.
Stoke had two players sent off when they were 1-0 up against Newcastle and you haven't got any chance then, not in the Premier League. They've got a problem now, too, because Marc Wilson and Glenn Whelan are two players who play for them every week, so they will have to find replacements while they're suspended.
I'm going for a 3-0 Tottenham win here. I think they'll have too much for Stoke. Miles too much.
PAUL PREDICTS: 3-0
Think you know better than Merse? Prove it with our Super 6 game and win £250,000