Kevin Phillips
Football Expert & Columnist
Kevin Phillips blogs on his partnership with Niall Quinn and Liverpool's SAS
Tactics have evolved, but Liverpool's SAS prove strike partnerships can be deadly, says Kevin Phillips.
Last Updated: 14/02/14 5:03pm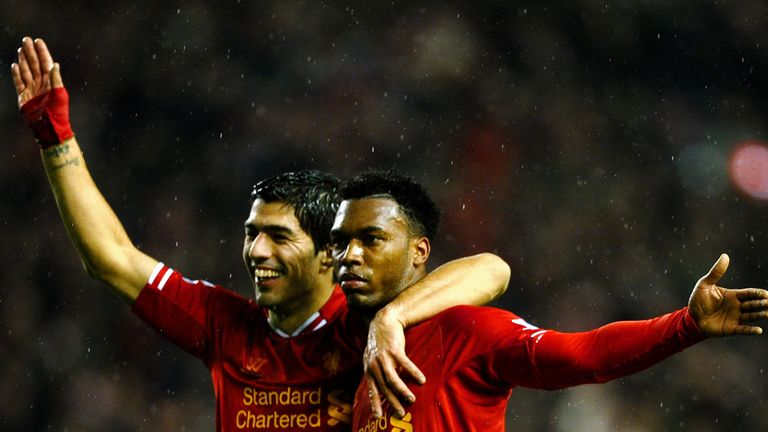 There are very few strike pairings operating in football these days. The recent trend of playing one forward up top with quick players coming in from out wide to support has made frontline double acts scarce.
Bucking the trend, Danny Ings and Sam Vokes are combining well for Burnley in the Championship and scoring a lot of goals, while Suarez and Sturridge are having great success in the top flight and have fired Liverpool into the top four with their goals and assists.
In fairness, the Anfield pair have added a modern twist to their play - often, when Liverpool don't have the ball, one of them will drop back into the hole.
But when they are both up on the centre-backs, pulling the defenders all over the place, it is great to see.
You just don't see many partnerships clicking like that these days, although 10-15 years ago it was far more common.
I had great success playing alongside Niall Quinn at Sunderland. Our 'little and large' partnership, as people called it, produced plenty of goals and some really fond memories.
We won the First Division title, finished seventh twice in the Premier League and, with the help of Niall's assists, I won the Golden Boot after scoring 30 goals in the 1999/2000 campaign.
However, it surprises a lot of people, when they ask why we were so successful together, when I say we never once worked on our partnership on the training pitch.
When I arrived at Sunderland Niall wasn't 100 per cent fit, so, when he was back up to speed, we were just thrown together to see what would happen - and we gelled instantly.
Niall knew what I was going to do and I read what he was going to do. Call it telepathy or whatever you like, we just clicked.
Special
At that time there was a great team spirit at Sunderland. We all socialised together at weekends and when you're friends off the field it makes it a lot easier to play together on it.
We saw Sturridge and Suarez have strong words with each other recently when Sturridge opted to shoot rather than pass against Everton.
They're both so hungry to score goals and that is going to happen from time to time, but as long as it doesn't go too far, it's got the makings of a really successful partnership.
Myself and Niall, on the other hand, never had any problems likes that. Of course Niall scored goals and he liked to score goals but at that stage of his career he was happy to be setting them up.
If they came his way he'd take them but I think he saw in me a young player wanting to make a name for himself and he was happy to help me find the net.
He was at a stage in his career - similar to where I am now - where as long as the team was winning and he was playing his part in making that happen, he was happy.
They were good times and it's great to catch up with Niall now.
To be honest, despite sitting next to him in a dressing room for five or six years, I'd never have predicted he'd go on and manage and then become chairman of Sunderland, but that just shows the passion he has for the club.
We will both be covering Sunderland's Capital One Cup Final with Manchester City for Sky Sports and that will be a very special occasion for both of us.
Unfortunately, I think the days of that 'little and large' combination are over.
I would love to see two strikers up front, buzzing around, causing problems for the defence at more grounds but times have changed, formations have changed and sometimes it's not the right way to play against another team.
You've got to have the right kind of players for a double act like that to work and unfortunately those players cost a lot of money.
That's why what Liverpool have at the moment is so special.